Expand search to view more listings in and around Denver.
See more offices in and around Denver.
Flexible Office Space to Rent in Denver, CO
We have flex space available in Denver commercial properties and office buildings which we can offer on an easy move-in, move-out basis providing your company with the flexibility you need to get up and running in Denver, Colorado.
Offices.net is here to provide an extensive range of competitively priced, fully-equipped private and shared office space in Denver, Colorado including temporary office rentals, shared workspace, warehouse spaces, office space for lease and more. You will be spoilt for choice when it comes to impressive business services and professional support services in Denver. We try to ensure that the process is as easy as possible for the companies who rent an executive office suite or other office space with us.
Most of the business centers listed on Offices.net come inclusive of a range of support services consisting of dedicated front desk reception and building security, conference suites and lounge areas, dining facilities and break out areas. Additionally, many of the office buildings also include high speed internet and network wiring, parking lots with a good tenant to space parking ratio, 24hour access, onsite IT support staff and fitness center facilities.
Denver Office Space Market
The office market in Denver is known for its strong lease rates and activity, mainly coming from large corporates in finance, healthcare, and telecommunications taking up spaces for lease. The market itself is divided into Downtown, Midtown, and the suburban markets. Most office properties are in the CBD, LoDo, and Central Platte Valley, whereas the most active suburban markets are South East and North East Denver, followed by Colorado Boulevard and Glendale.
While there has been talk of a downfall in the Denver suburban office market, data seem to contradict that. Denver is the nation's third most active out-of-town market when ongoing construction is taken into account, and is only surpassed by much larger markets like Seattle. Overall, the amount of suburban office space currently under construction in Denver amounts to 6 percent of the United States total. South East Denver is the focus of especially strong demand and rental growth where average asking rents have already surpassed pre-recession values.
Class A Offices & Private Office Spaces: Denver offers plenty of Class A space, including the recently released office space at One Belleview Station (a 318,0000-square feet building). Further development is expected in the area, since a master plan contemplates the addition of more than 2 million square feet of office space. Other booming areas include Village Center, where there are several multi-storey office buildings and 900,000 square feet office space.
Denver Shared Workspaces: Denver has more than 50 cowork spaces sprinkled throughout central Denver, RiNo, LoHi, Union Station, Denver Tech Center and quite a number of other locations.
Cost of Denver Office Rentals: Rental rates are moderate ($26 / sq ft / year and up to $35 for Class A in prime locations) but have been experiencing ongoing increases. The highest rents are in the CBD, South Midtown, and Capitol Hill, whereas the lowest are in Aurora and North Denver (2017 data).
Grow Your Businesses - Choose Denver Office Space
Established during the Gold Rush as a strategic transportation and services center, Colorado's capital city is nowadays characterized by its fast-growing population, since Denver is one of the largest metro economies in the United States and ranks second in the top 10 Best Places to Live in the nation.
Mining and the energy sector were important drivers of the local economy for years, although eventually the public sector replaced them as the city's largest employer. In addition to government agencies, key industries in Denver include aerospace, biotech, finance, defense, wholesale and retail, leisure, and hospitality. The city's main employers are the University of Colorado, Centura Health, Health One Corporation, King Soopers, SLC Health, Kaiser Permanente, Century Link, Comcast, and United Airlines, which uses Denver as its hub.
Metro Denver has a notoriously low unemployment rate bordering 2 percent, a figure that is almost half of the national average. The city's strong job market offers higher-than-average wages and is especially attractive for millennials, who account for more than 35 percent of the city's total workforce. Denver has an active population of more than 325,000 people, high college attainment rates, and was listed by Forbes as the Best Place for Business and Careers. Employers looking to hire can benefit from Denver's Office of Economic Development training subsidies.
Denver is home to nearly 80,000 small businesses and is a business hub for entrepreneurial activity, since it is among the top 10 US metropolitan areas in terms of start-up activity, start-up density, and opportunity share for new entrepreneurs. Part of the city's appeal is due to low taxation and affordable business costs, as well as to a range of local and state incentives created to assist business owners.
What's so Great about Denver CO?
Founded in 1858, Denver is the capital and most populous city in Colorado.
More than 2.8 million people live in and around Denver in the Denver-Aurora-Lakewood metropolitan area, making it the sixteenth most populous metro area in the country.
Located east of the Rocky Mountains and sitting at an elevation of one mile or 5,280 feet, the city is nicknamed the Mile-High City.
Denver benefits from its strategic location and excellent transportation connections.
The city boasts a major international airport and is one of the country's most important transportation hubs.
Denver also attracts a lot of talent thanks to relatively low living costs and superb quality of life.
More than 46 percent of residents have a bachelor's degree or higher, and Denver has one of the highest per capital rates of people with science and technology degrees in the US.
Forbes Magazine named Denver as the fourth best place for businesses and careers in 2014.
Furnished Office Spaces Available in Denver CO
All you need to do is choose one of the offices to rent in Denver displayed above. Every executive office suite, shared workspace and cowork hub boasts a prestigious business position in Denver, on flexible rental terms to suit your business requirements.
In addition, we have an impressive selection of commercial spaces for lease in Denver and prime office space in other Colorado locations. For all your office requirements, contact us using the form or phone number above.
Office Space for Rent in Denver, Colorado
There are 46 office buildings and commercial real estate spaces available for rent in Denver including:
| | |
| --- | --- |
| Civic Center, 1560 Broadway | Serviced Offices |
| 1600 Broadway, North Capitol Hill | Coworking spaces, Serviced Offices, Virtual Office |
| 110 16th Street Mall, Suite 1400 | Coworking spaces, Serviced Offices |
| Wells Fargo Center, 1700 Lincoln St | Coworking Spaces, Serviced Offices |
| Trinity Place, 1801 Broadway Street | Coworking Spaces, Serviced Offices, Virtual Office |
| International Building, 1630 Welton St | Coworking Spaces, Serviced Offices, Virtual Office |
| Dominion Towers, 600 17th Street | Serviced Offices |
| Shift Bannock, 1001 Bannock St | Coworking spaces, Serviced Offices, Virtual Office |
| 1801 California St, 24th Fl | Serviced Offices |
Offices.net is here to help
In addition, we have an impressive selection of commercial spaces for lease in Denver and prime office space in other Colorado locations. For all your office requirements, contact us using the form or phone number above.
Featured Denver Business Locations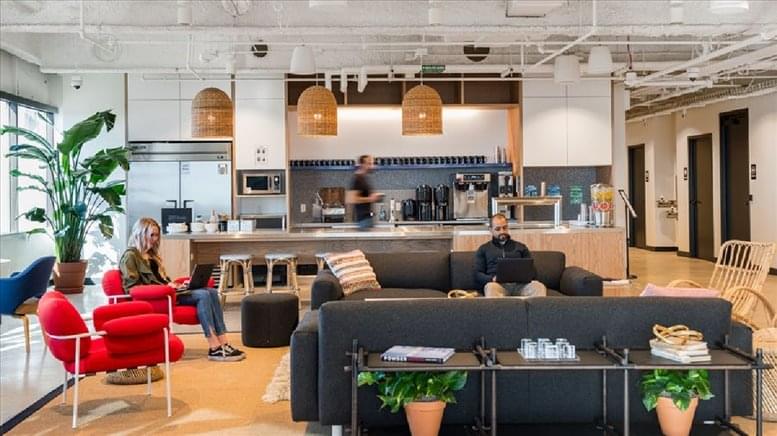 Civic Center
Denver Office Space
Stunning office complex located in a highly sought-after location at Capitol Hill. This amenity-rich centre has been designed to fuel productivity. Conference rooms are kitted out with A/V gear and... Read More >>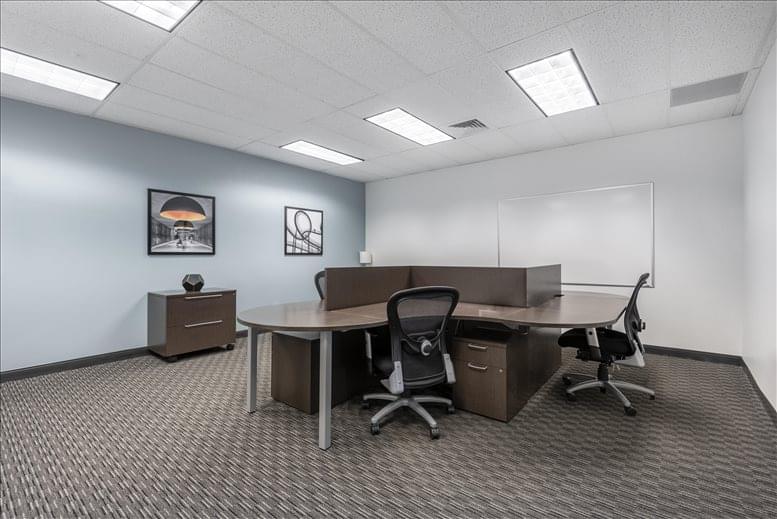 1600 Broadway
Denver Office Space
With a height of 352 feet, 1600 Broadway is among the tallest buildings in Denver. Located in Denver's central business district, the high-rise office building was completed in 1972 and has 26... Read More >>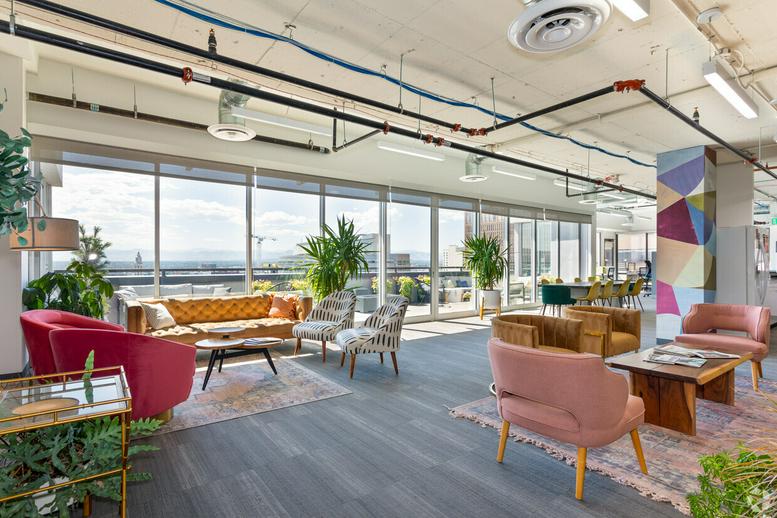 110 16th Street Mall
Denver Office Space
The workspace offers a variety of customized flexible professional office solutions to fit all member's needs. The space accommodates these needs for space by the hour, day, week, month or up to 18... Read More >>