7 Office Buildings in Miami Beach, Florida
1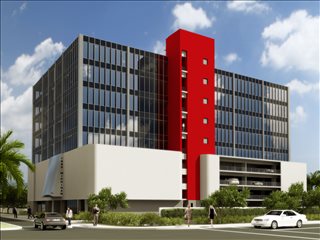 This centre provides private glass offices, semi-private glass offices, workstations, and virtual offices. All rented spaces are fully furnished and are available with all the additional services your business may need. The staff are professional and customer service oriented. The conference facility has a hi-res LCD projector, professional conference call... Read More >>
Serviced Offices - Call for latest price
Coworking from $350 per person per month
Virtual from $70

This centre provides private glass offices, semi-private glass offices, workstations, and virtual offices... Read More >>
1680 Michigan Ave., FL 33139
---
2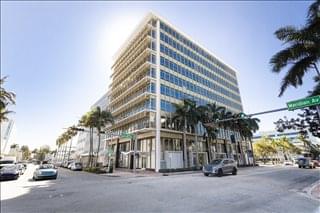 This professional tech-powered business center offers fully furnished and equipped workspace, executive suites and private offices. The center is split over two floors and provides an engaging and hardworking business environment. The center is home to a diverse range of industry professionals, from finance to law and heath. There are also great onsite... Read More >>
Serviced Offices - Call for latest price

This professional tech-powered business center offers fully furnished and equipped workspace, executive suites and private offices... Read More >>
1688 Meridian Avenue, FL 33139
---
3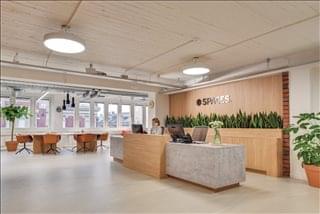 The building is one of Miami Beach's most famous in the area. Marbled floors give a rich center beautiful look to the lobby center hallways. Beautifully furnished reception, bilingual staff, fully equipped conference rooms; Customized furnished suites, High speed Internet, networking, phone system, voicemail, mail services, copiers, fax, convenient... Read More >>
Serviced Offices - Call for latest price

The building is one of Miami Beach's most famous in the area... Read More >>
1111 Lincoln Rd., FL 33139
---
4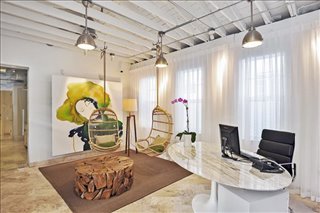 A fully restored 1934 Mediterranean Revival historic building, this center's graceful, two-story exterior still reflects its original design and Mediterranean elements, including faux balconies, gabled tile roofs and broad architraves, which define the three main entrances. Clients are surrounded by chic interior spaces and state-of-the-art communications... Read More >>
Serviced from $550 per person per month
Leased - Call for latest price
Virtual - Call for latest price

A fully restored 1934 Mediterranean Revival historic building, this center's graceful, two-story exterior still reflects its original design and Mediterranean elements, including faux balconies, gabled tile roofs and broad architraves, which define the three main entrances... Read More >>
550 11th Street, FL 33139
---
5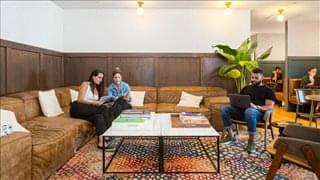 Near South Beach Marina, this Miami office space takes full advantage of its location— with its rows of huge windows and roof deck, you can catch some rays during the day or enjoying stellar views during after-work events. The collaborative space occupies the entire building and is filled with light, airy offices, collaborative break-out areas and on-site... Read More >>
Serviced from $464 per person per month
Coworking from $250 per person per month

Near South Beach Marina, this Miami office space takes full advantage of its location— with its rows of huge windows and roof deck, you can catch some rays during the day or enjoying stellar views during after-work events... Read More >>
---
6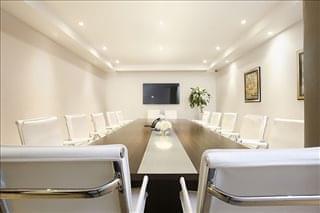 This center offers full-featured executive offices, use of spacious conference rooms, full kitchen and work rooms, mail handling services, access to high-tech business equipment, communication services and copiers, janitorial utilities and maintenance. All support services are available as you need them. This complex comes equipped with a covered parking... Read More >>
Serviced from $600 per person per month

This center offers full-featured executive offices, use of spacious conference rooms, full kitchen and work rooms, mail handling services, access to high-tech business equipment, communication services and copiers, janitorial utilities and maintenance... Read More >>
1000 5th Street, FL 33139
---
7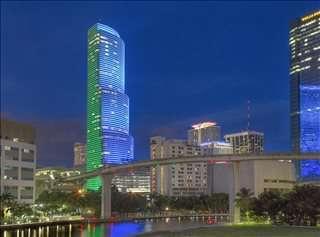 This brand new executive suite is located in an iconic 47-story Miami building, in the heart of Downtown's central business district. With the most direct avenues to anywhere in the city, this Class A office space provides spectacular views of Biscayne Bay, the Downtown skyline, Brickell district, the new Marlins stadium and all of Miami-Dade and provides... Read More >>
Serviced from $795 per person per month

This brand new executive suite is located in an iconic 47-story Miami building, in the heart of Downtown's central business district... Read More >>
---
---
We now have 7 exceptional offices, situated in highly sought after Miami Beach, FL locations. These offices are available on flexible rental terms with the option for immediate access and all the business services you wish to choose.
Offices.net is here to provide a wide range of competitively priced, prestigious, fully-equipped office space in Miami Beach, Florida, on terms to suit your specific business' requirements. You will be spoilt for choice when it comes to impressive business facilities and professional support services in Miami Beach. We work hard to ensure that the whole process is as easy as possible for our clients.
A number of the business centers listed on Offices.net come inclusive of an outstanding array of support services consisting of dedicated front desk reception and security personnel, conference suites and lounge areas, dining facilities and break out rooms. On top of this, most of the office buildings also include fast internet and network wiring, parking lots, 24/7 access and onsite IT support staff.
Choose any of the offices for rent displayed above. All of the Miami Beach offices for rent on this site are situated in convenient business locations and are offered on flexible terms, giving you the chance to rent office space for whatever period you need.
Simply get in touch using the number or form above and we'll be more than happy to recommend some offices in and around Miami Beach. All we need to know are your very basic essentials; the number of desks you need, your preferred locations and your ball-park budget.
Featured Miami Beach Business Locations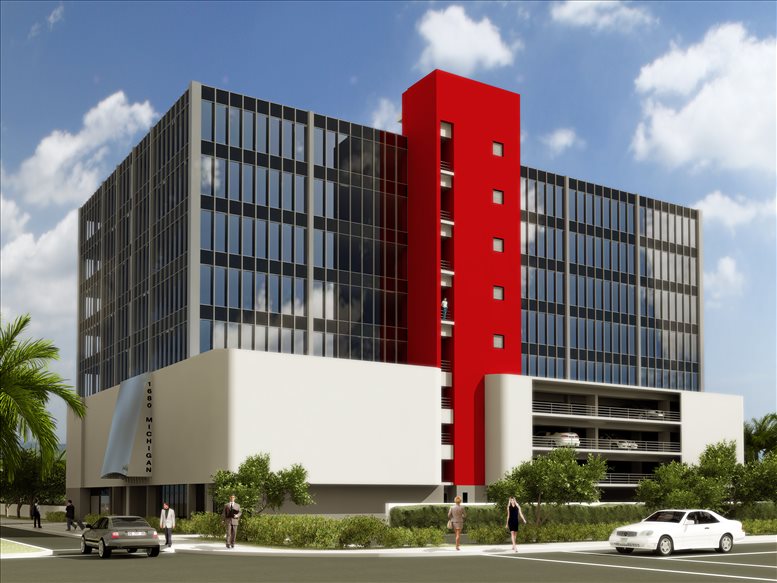 1680 Michigan Ave.
Miami Beach Office Space
This centre provides private glass offices, semi-private glass offices, workstations, and virtual offices. All rented spaces are fully furnished and are available with all the additional services... Read More >>

1688 Meridian Avenue
Miami Beach Office Space
This professional tech-powered business center offers fully furnished and equipped workspace, executive suites and private offices. The center is split over two floors and provides an engaging and... Read More >>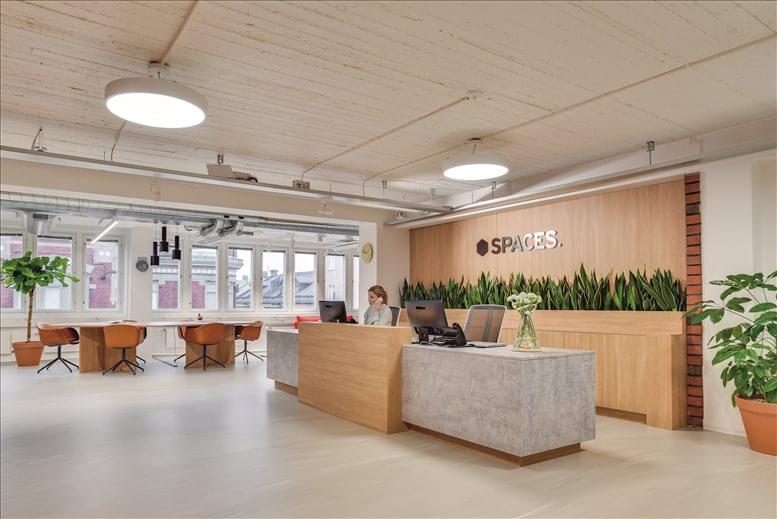 1111 Lincoln Rd.
Miami Beach Office Space
The building is one of Miami Beach's most famous in the area. Marbled floors give a rich center beautiful look to the lobby center hallways. Beautifully furnished reception, bilingual staff, fully... Read More >>