1

Located just two minutes from the ocean, this center is located right by Fashion Island where there are endless restaurant options, shopping options, a movie theater, and ongoing events. There are private offices available as well as coworking space. Network at an event and retreat to your private office or coworking space with ocean views. Read More >>
Serviced from $900 per person per month

Located just two minutes from the ocean, this center is located right by Fashion Island where there are endless restaurant options, shopping options, a movie theater, and ongoing events... Read More >>
120 Newport Center Drive, CA 92660
---
2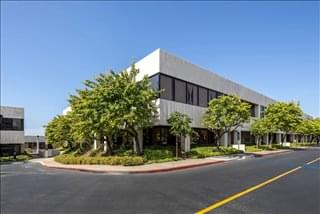 This business center, located across the street from the Fashion Island Mall is made of two 2-story buildings. Almost all of the 131 offices are window offices and many have Pacific Ocean views. Offering turn-key offices ranging from 105 to 340 sq. ft. and are good for 1 to 4 people per office.With an on-site management team to help with the daily running... Read More >>
Serviced from $780 per person per month

This business center, located across the street from the Fashion Island Mall is made of two 2-story buildings... Read More >>
120 Newport Center Drive, CA 92660
---
3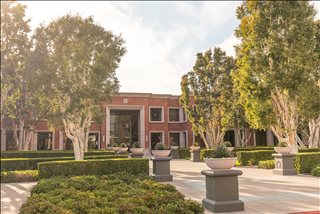 This workspace is situated in a low-rise building nestled between Fashion Island and Pacific Coast Highway. This turn-key office suite offers 1 to 3 person offices ranging from 100 to 280 sq. ft. The offices work on a plug and play set-up, meaning that you can essentially be working your new office within 24 hours. The center has an on-site management team... Read More >>
Serviced Offices - Call for latest price
Virtual - Call for latest price

This workspace is situated in a low-rise building nestled between Fashion Island and Pacific Coast Highway... Read More >>
23 Corporate Plaza Dr., CA 92660
---
4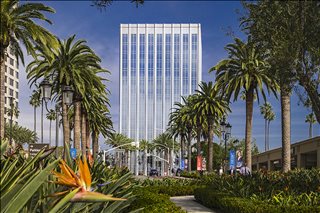 This center boasts offices with panoramic ocean and country club views. Both furnished and unfurnished office suites are available and there is a professional on-site manager. It also offers professional reception services and catering facilities. Business Identity Packages are also available. Read More >>
Serviced from $970 per person per month

This center boasts offices with panoramic ocean and country club views... Read More >>
620 Newport Center Drive, CA 92660
---
5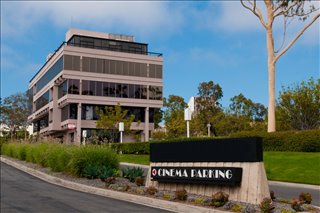 This 18,000 sq. ft. business center has 86 window offices, interior offices and bays to accommodate all your business desires and needs. Have your choice of furnished or unfurnished, all with high speed internet, telephone answering and voicemail at this professional business address. There is professional on-site management that takes care of the day to... Read More >>
Serviced from $780 per person per month
Coworking - Call for latest price
Virtual from $95

This 18,000 sq... Read More >>
260 Newport Center Drive, CA 92660
---
6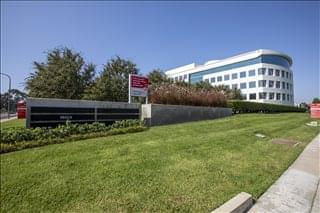 This new center has beautifully furnished offices with the latest technology and full support services. The center features the unique Village Green area providing a relaxing open space in which to conduct business. Read More >>
Serviced Offices - Call for latest price

This new center has beautifully furnished offices with the latest technology and full support services... Read More >>
895 Dove Street, CA 92660
---
7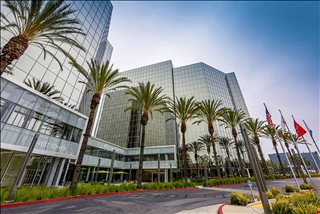 This high-quality center has offices ranging from 70 to 520 sq ft. This is the perfect suite for those needing several contiguous offices. Many of the offices are already fully furnished and are ready for plug and play. Read More >>
Serviced from $684 per person per month

This high-quality center has offices ranging from 70 to 520 sq ft... Read More >>
4000 MacArthur Blvd, CA 92660
---
8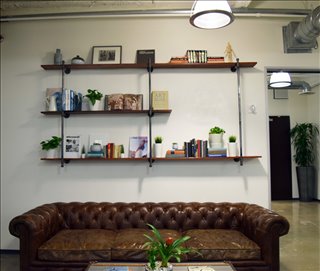 This center consists of two floors of shared office space, as well as the possibility to lease your own private office. But what the space has to offer consists of much more. When working at this center, you can step outside your private office to the common area, where several other people are discussing their issues and progress on their own businesses.... Read More >>
Serviced Offices - Call for latest price
Leased from $4 per sq ft
Coworking - Call for latest price
Virtual from $75

This center consists of two floors of shared office space, as well as the possibility to lease your own private office... Read More >>
4590 MacArthur Blvd., CA 92660
---
9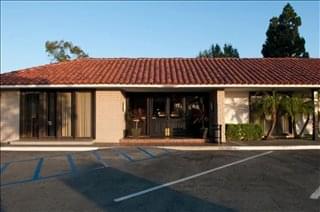 This center is conveniently located across from the John Wayne Airport. It offers a variety of single and mini-suite offices at extremely competitive rate. Tenants have access to full support services and equipment such as telephone answering, copiers, mail service. This is a single-story stucco with red tile roof building, offering a variety of single and... Read More >>
Serviced from $500 per person per month

This center is conveniently located across from the John Wayne Airport... Read More >>
Airport Plaza Center II, CA 92660
---
10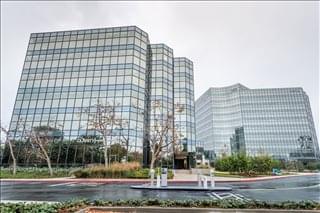 This center offers a unique combination of elegance and functionality with a prestigious business atmosphere and furnished offices, some offering spectacular views. On-site amenities include a café and a banking facility with an ATM. Read More >>
Serviced Offices - Call for latest price

This center offers a unique combination of elegance and functionality with a prestigious business atmosphere and furnished offices, some offering spectacular views... Read More >>
5000 Birch Street, CA 92660
---
11
This centre is conveniently located across from the John Wayne Airport. The business center offers a variety of single and mini-suite offices at extremely competitive ratess. Tenants have access to full support services and equipment such as telephone answering, copiers and a mail service. Also a variety of Virtual Programs for all types of business needs.... Read More >>
Serviced from $600 per person per month

This centre is conveniently located across from the John Wayne Airport... Read More >>
Airport Plaza Center I, CA 92660
---
12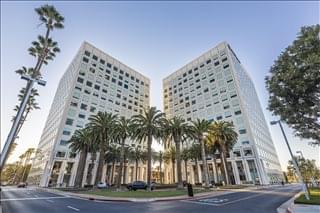 A 15-story marble and glass fronted building which features an attractive courtyard, fountains and palm trees. The building also provides disabled access. Read More >>
Serviced Offices - Call for latest price

A 15-story marble and glass fronted building which features an attractive courtyard, fountains and palm trees... Read More >>
4695 MacArthur Court, CA 92660
---
13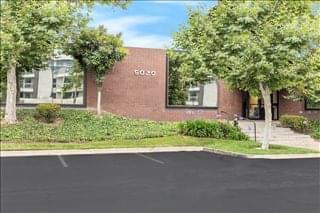 The comfortable, high-quality atmosphere is complimented by a friendly and professional staff. Stone entry, 12 ft wide common hallways, mirrored skylights, built-in planters, and custom artwork are utilized throughout. Business Identity Packages starting at $95 per month. Read More >>
Serviced from $726 per person per month

The comfortable, high-quality atmosphere is complimented by a friendly and professional staff... Read More >>
5020 Campus Drive, CA 92660
---
---
Expand search to view more listings in and around Newport Beach.
Executive Offices & Shared Space Newport Beach
We have 13 Newport Beach executive office buildings currently available for occupation at short notice on flexible rental terms without the long-term commitments and overheads of conventional commercial real estate lease agreements. Our perfectly positioned offices are situated in prime Newport Beach, CA business locations and include an extensive range of services and facilities.
Newport Beach in Orange County is a popular tourist destination. Since the early twentieth century, the city has attached beachgoers. Newport Beach is renowned for surfing, while Newport Pier and Balboa Pier draw are popular for fishing and sightseeing. A hub for the service sector, the picturesque city is particularly attractive for sales, business and finance professionals.
Our offices provide an ideal solution to working in Newport Beach, and in many cases also offer the option of increasing or reducing the amount of space rented at short notice. This type of flexibility may be ideal for start-ups and companies that are expected to grow fast, as well as for those that are downsizing.
Most of the office buildings we list offer offices that are fully furnished and equipped, making setting up a very fast process. Some of the serviced offices can be configured to meet the particular needs of your company. Many office providers will tailor the space for you and permit you to decorate, giving you more control over your team culture and branding.
Select any of the offices or executive office suites in Newport Beach listed above. All of the office space listed on Offices.net is in an ideal business location, and is available for rent on flexible terms.
As well as the office space listed above, we also provide an extensive selection of executive office suites in execllent business locations in other cities in California, available on flexible terms to suit your needs.
Featured Newport Beach Business Locations

120 Newport Center Drive
Newport Beach Office Space
Located just two minutes from the ocean, this center is located right by Fashion Island where there are endless restaurant options, shopping options, a movie theater, and ongoing events. There are... Read More >>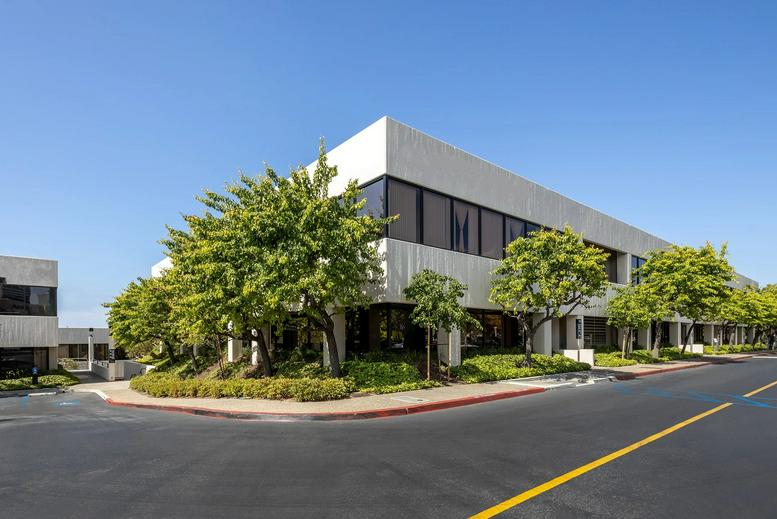 120 Newport Center Drive
Newport Beach Office Space
This business center, located across the street from the Fashion Island Mall is made of two 2-story buildings. Almost all of the 131 offices are window offices and many have Pacific Ocean views.... Read More >>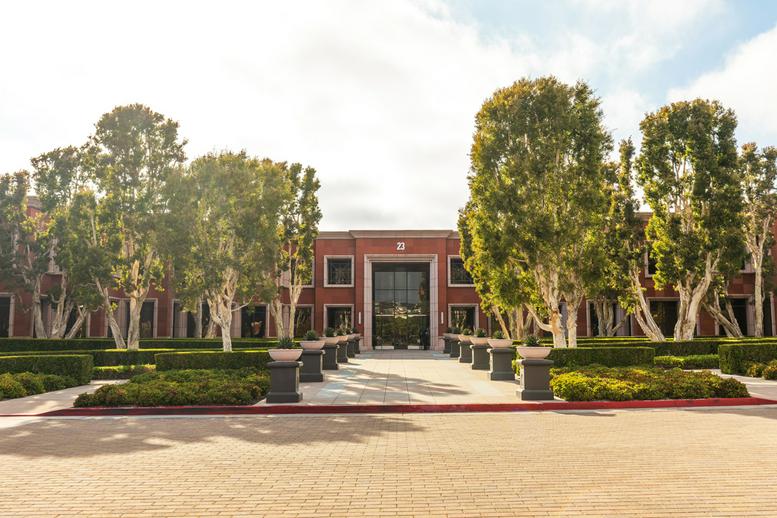 23 Corporate Plaza Dr.
Newport Beach Office Space
This workspace is situated in a low-rise building nestled between Fashion Island and Pacific Coast Highway. This turn-key office suite offers 1 to 3 person offices ranging from 100 to 280 sq. ft. The... Read More >>