Expand search to view more listings in and around Orange.
See more offices in and around Orange.
Executive & Shared Office Space for Rent Orange County CA
With offices available in Orange immediately, Offices.net can help you get in to office space that is ideal for you. Our team has in-depth knowledge of the local office market which enables us to find the property you require from a wide range of high quality locations and office building options. Many of our offices offer easy, short term and flexible rental agreements, so that you can gain the benefits of an extensive range of services and a prestigious address in Orange.
Located in the county of the same name, Orange is home to several major medical centres, including UC Irvine Medical Center, St. Joseph Hospital and Children's Hospital of Orange County. The hospitals and the city's educational institutions are Orange's top employers.
Regardless of the size of your company or what specific requirements you have, we have a wide selection of offices to suit your needs in Orange, California. With flexible rental contracts and a range of professional business support services and facilities included, the above listed Orange office space is ready and available to suit you.
Orange Commercial Real Estate: Office Space Market
Orange City has six designated zones for business purposes: the Old Town or Central Orange, Uptown / Entertainment District, Health Corridor, Tustin Corridor, the Industrial District, and West Katella. Medical offices are in large supply in the Health Corridor, whereas Uptown is the prime destination for occupiers in search of conventional office space.
Average Vacancy & Rental Rates: Office market indicators reflect the trends seen in Orange County, which is considered a relatively new but stable office market. The cities of Orange and Santa Ana have approximately 40 million square feet of office space and average vacancy rates of 12 percent, which are slightly higher than the county average. The vast majority of office space consists of Class B properties, which command asking rates of $30 / sq ft / year, whereas Class A space is closer to the $40 mark (2017 data).
Market Outlook: Looking ahead, rental values are expected to plateau and only show moderate increases in Class B and Class C stock, which is likely to draw high demand from companies looking for cost-efficient office premises in a generally pricey market.
Professional Office Space Orange CA
A wide selection of the business centers are inclusive of a range of business services which include office administration, dedicated reception and on site IT support staff, internet and WiFi services, lounge and meeting room services. In addition, a number of the office buildings provide free car parking, day and night access, dining facilities and break out areas.
Simply choose any of the Orange offices for rent listed on this page. All of the office space and executive office suites are available on flexible rental terms to suit your requirements and are located in prime Orange business positions.
Grow Your Business with Office Space in Orange, CA
Orange is a medium-sized town located 30 miles south of Los Angeles, in Orange County. The local economy experienced a large scale transformation from the 1950s onwards, when improved connectivity with Los Angeles boosted population growth and paved the way for a real estate and services boom.
Key Industries & Major Employers: Today, healthcare services, education and retail are the backbone of the economy, and this is reflected in the list of largest employers: Irvine Medical Center (part of the University of California), Orange County Children's Hospital, Sisters of St Joseph Hospital and Health System, Chapman University, Santiago Canyon College, and the City of Orange.
Labor Market & Employment: Orange has an active job market characterized by having lower than average unemployment rates. Like in other areas of Orange County, job increases are steady in the leisure, hospitality, professional and business services sectors, and forecast data suggest that the fastest-growing occupations well into 2020s will be in web development, soil and plant science, and operations research analysis.
The city is considered a good place to hire professionals in the creative sector, since Orange County and Los Angeles County alone are home to nearly 45 percent of all professionals in this industry, and are especially attractive to graphic design, web development, and multimedia specialists. However, there is a skills gap that involves employees with STEM skills, although workforce development strategies are in place to redress the situation and boost the city's overall competitiveness. Tax information and business resources are offered by the Orange County Community Investment Division.
Find Office Rentals & Orange Commercial Property
Offices.net also contains a wide range of professional office space in other prime California locations, available on flexible terms. Call us today, and we will be be happy to help you find your ideal office space.
Office Space for Rent in Orange, California
There are 4 office buildings and commercial real estate spaces available for rent in Orange including:
Offices.net is here to help
Offices.net also contains a wide range of professional office space in other prime California locations, available on flexible terms. Call us today, and we will be be happy to help you find your ideal office space.
Featured Orange Business Locations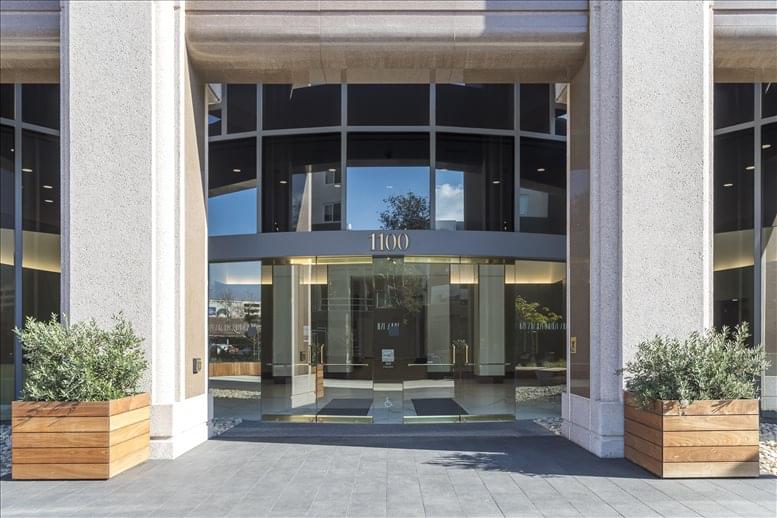 Orange Executive Tower
Orange Office Space
This sleek, modern workspace offers impressive, panoramic views of the city from the 12th floor. Furnished, fully equipped private and shared office space, set in a well-groomed landscaping and... Read More >>
171 S Anita Drive
Orange Office Space
This is a contemporary office building in the City of Orange with a superb location, nestled between three major freeways: the 5, 22 and 57. The building is a courtyard-style property with... Read More >>
Orange Tower
Orange Office Space
This beautiful business center is set in a high-quality, high-rise building in the heart of Orange. This center offers a full range of services including: copiers/ faxes/ postage, conference rooms,... Read More >>