1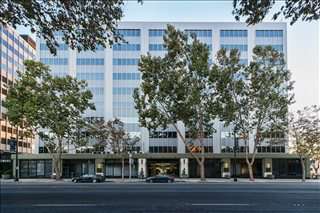 Right in the heart of the Silicon valley with newly remodelled suites, there are fantastic restaurants in and around San Pedro Square, and you can take advantage of the numerous options for public transportation and parking. This centre offers Local Full-Time Offices, Part-Time Offices, and San Jose Virtual Office plans designed for image, convenience, and... Read More >>
Serviced Offices - Call for latest price
Coworking - Call for latest price

Right in the heart of the Silicon valley with newly remodelled suites, there are fantastic restaurants in and around San Pedro Square, and you can take advantage of the numerous options for public transportation and parking... Read More >>
111 N Market St, CA 95113
---
2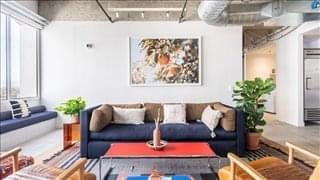 This center, located in one of the fastest growing creative areas in the US, San Jose, creates a dynamic and enthusiastic working environment, encouraging collaboration through weekly events and expansive lounge-working areas within the center. The center has an on-site gym for tenants as well as shower and a game room so that you can work hard and play... Read More >>
Serviced from $396 per person per month
Coworking from $350 per person per month

This center, located in one of the fastest growing creative areas in the US, San Jose, creates a dynamic and enthusiastic working environment, encouraging collaboration through weekly events and expansive lounge-working areas within the center... Read More >>
75 E Santa Clara St, CA 95113
---
3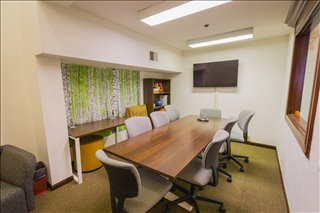 This center offers an authentic work environment, with a collaborative community, all within a combination of classical architecture and modern infrastructure. Providing co-working solutions for all kinds of entrepreneur – from freelancers to small teams starting their expansion – this space is ideal for everyone. With facilities on-site including;... Read More >>
Serviced from $349 per person per month
Coworking from $249 per person per month
Virtual from $129

This center offers an authentic work environment, with a collaborative community, all within a combination of classical architecture and modern infrastructure... Read More >>
---
4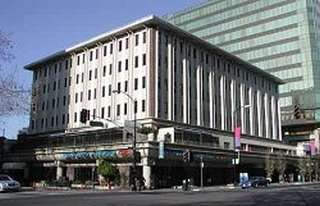 A unique building with the feel of New Orleans and classic French architecture, your clients are first greeted by a beautiful open atrium reception lobby. The building contains an open center with a large skylight at the top that lets natural light in. Glass elevators move you between floors. Your company will benefit from conference rooms that can... Read More >>
Serviced Offices - Call for latest price
Workshop and Industrial Units - Call for latest price
Coworking - Call for latest price

A unique building with the feel of New Orleans and classic French architecture, your clients are first greeted by a beautiful open atrium reception lobby... Read More >>
---
5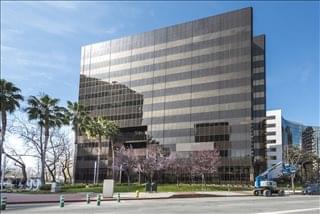 This business center is 1 of 3 impressive towers on a landscaped site, and is a prestigious presence in the capital of Silicon Valley. There are 3 on-site banks, a cafe and covered parking, along with numerous other businesses. The large windows offer fantastic views of San Jose itself and its wide range of amenities right outside the door. Read More >>
Serviced Offices - Call for latest price

This business center is 1 of 3 impressive towers on a landscaped site, and is a prestigious presence in the capital of Silicon Valley... Read More >>
99 Almaden Blvd, CA 95113
---
6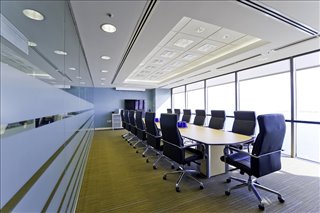 This creative and inspiring office space is situated in a striking three-story building, which is home to many tech companies as well as one of the city's most popular restaurants, Morton's Steakhouse. The center offers fully furnished executive offices, as well as shared and private work space. The center offers an energizing work atmosphere, making it... Read More >>
Serviced Offices - Call for latest price

This creative and inspiring office space is situated in a striking three-story building, which is home to many tech companies as well as one of the city's most popular restaurants, Morton's Steakhouse... Read More >>
---
7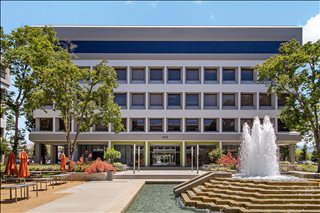 The Silicon Valley Center is a five-story Class A building has an abundant amenity base with restaurants and shops within walking distance and is adjacent to a VTA light rail Component station. With a great tradition of entrepreneurship, the world's brightest minds and an unmatched quality of life, there is no better place than San Jose to start and grow... Read More >>
Serviced from $800 per person per month

The Silicon Valley Center is a five-story Class A building has an abundant amenity base with restaurants and shops within walking distance and is adjacent to a VTA light rail Component station... Read More >>
Silicon Valley Center, CA 95131
---
8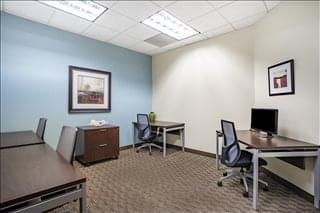 A glass-fronted building with landscaped surrounds. Tenants of the building gain exclusive use of the on-site cybercafé and health center, secure underground parking is provided, along with disabled access if needed. Read More >>
Serviced Offices - Call for latest price

A glass-fronted building with landscaped surrounds... Read More >>
2033 Gateway Place, CA 95110
---
9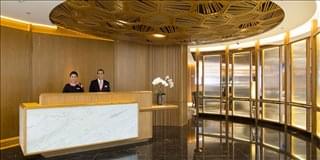 This professional yet relaxed work space is the ideal place for those who want a private office but with the options of lounge areas and co-working areas too. From the center there are panoramic views of San Jose city from all external work space. The center provides a sleek and contemporary design, providing a surrounding to help you engage and focus on... Read More >>
Serviced Offices - Call for latest price

This professional yet relaxed work space is the ideal place for those who want a private office but with the options of lounge areas and co-working areas too... Read More >>
---
10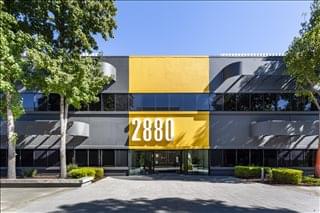 The center features furnished offices or multi-office suites designed for flexibility and functionality and four equipped meeting rooms. On-site amenities include a deli, a fitness center and a child care facility for your convenience. Read More >>
Serviced Offices - Call for latest price

The center features furnished offices or multi-office suites designed for flexibility and functionality and four equipped meeting rooms... Read More >>
---
11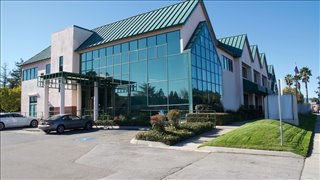 This center offers 13 fully equipped private offices, 70 workstations, co-working areas, seminar room, 2 conference rooms, virtual business identity, copy services, bookkeeping services, IT services, real estate and broker services, legal services. This business center is an upscale business venue creating an environment that works well for professionals... Read More >>
Serviced from $600 per person per month
Coworking from $600 per person per month

This center offers 13 fully equipped private offices, 70 workstations, co-working areas, seminar room, 2 conference rooms, virtual business identity, copy services, bookkeeping services, IT services, real estate and broker services, legal services... Read More >>
1900 Camden Ave, CA 95124
---
12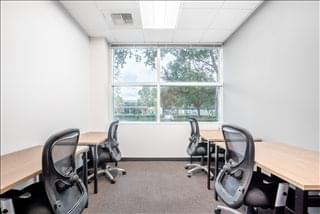 This striking location set in a dynamic community of commercial offices, with lush green landscaping and tree-lined streets, this business center is perfectly positioned with a relaxed and tranquil environment perfect for you to focus on your work. The center offers fully furnished and equipped private and shared office space, and contains meetings rooms... Read More >>
Serviced Offices - Call for latest price

This striking location set in a dynamic community of commercial offices, with lush green landscaping and tree-lined streets, this business center is perfectly positioned with a relaxed and tranquil environment perfect for you to focus on your work... Read More >>
6203 San Ignacio Ave, CA 95119
---
---
Expand search to view more listings in and around San Jose.
San Jose Executive & Shared Office Space
To help you find the perfect location for your next San Jose office, the Offices.net site allows you to quickly find and get the key details about each one quickly and easily. We have an extensive range of locations available, many with flexible lease requirements that can be tailored to match your needs.
San Jose is California's third largest city and the tenth largest city in the United States. Although it has one of the highest costs of living in the United States, San Jose was recognised as the happiest place to live by Forbes Magazine in 2014. Located within the San Francisco Bay Area, it is the economic heart of Northern California. Since the Second World War, San Jose has grown from an agricultural centre to a major high-technology and electronics hub. It is the largest city in and the self-proclaimed capital of Silicon Valley, the world famous home of leading high-tech engineering, computer and microprocessor companies. The city is an attractive place to start or locate a technology company, thanks largely to the presence of existing innovators and highly skilled graduates from numerous areas schools.
Our office suites provide an ideal solution to working in San Jose, and in many cases also offer the option of increasing or reducing the amount of space rented at short notice. This type of flexibility can be ideal for start-ups and businesses that are likely to grow fast, as well as for those that are downsizing.
A number of the office buildings provide reception, state-of-the-art print and scanning services, internet and network wiring, telecommunications set up, and furnishings. A number of the business centers also provide on site IT support, meeting rooms, all-hours access and other professional services and amenities.
Choose one of the well situated San Jose offices for rent listed above. The coworking space, hot desking, executive office suites and other work space for rent on Offices.net is situated in prime San Jose business areas, available to rent on easy, flexible terms to suit your company's needs.
Whether you are looking for short or long term office space or the flexibility of being able to expand and contract your operations as necessary, Offices.net is here to help. Browse through the available office space on the site or phone us to discuss your company's specific requirements.
Featured San Jose Business Locations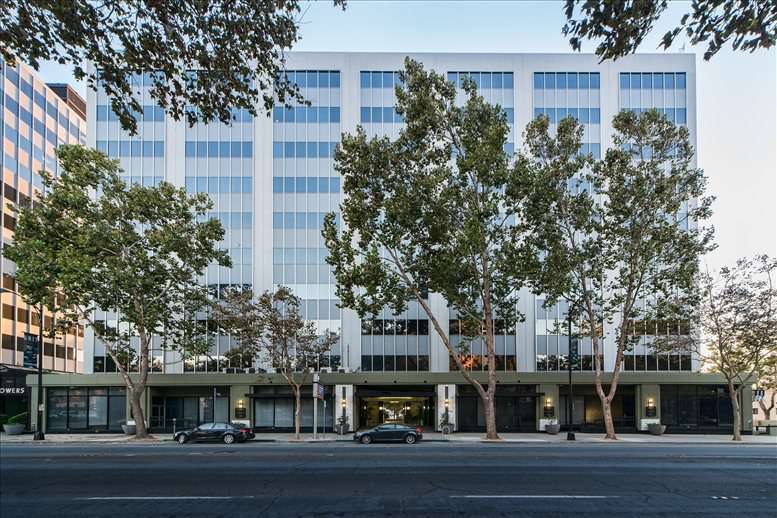 111 N Market St
San Jose Office Space
Right in the heart of the Silicon valley with newly remodelled suites, there are fantastic restaurants in and around San Pedro Square, and you can take advantage of the numerous options for public... Read More >>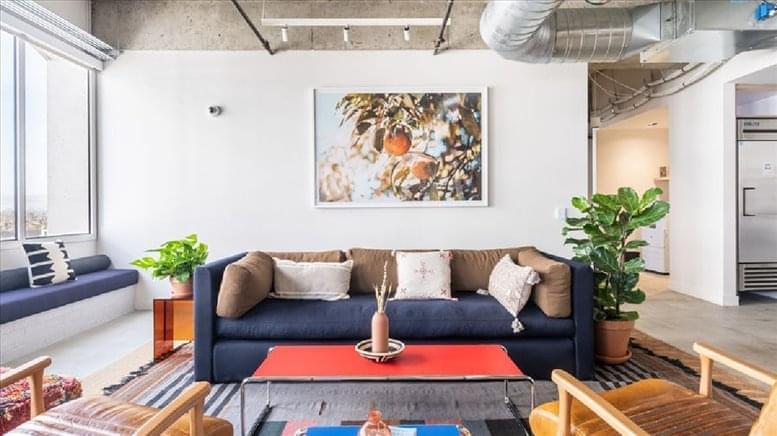 75 E Santa Clara St
San Jose Office Space
This center, located in one of the fastest growing creative areas in the US, San Jose, creates a dynamic and enthusiastic working environment, encouraging collaboration through weekly events and... Read More >>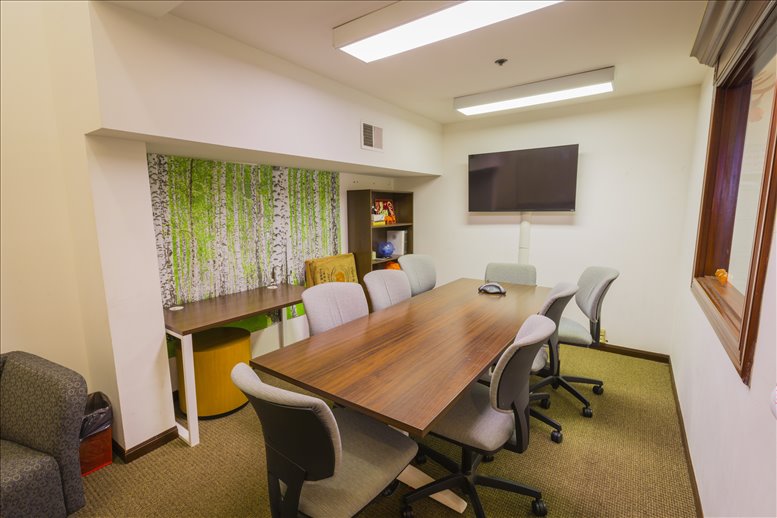 97 S 2nd St
San Jose Office Space
This center offers an authentic work environment, with a collaborative community, all within a combination of classical architecture and modern infrastructure. Providing co-working solutions for all... Read More >>