Expand search to view more listings in and around Santa Monica.
See more offices in and around Santa Monica.
Santa Monica Office Space : Shared & Creative Offices : Spaces for Lease
Offices.net can help you find Santa Monica office space that is perfect for your particular requirements, whether it's private offices in a serviced environment, fully furnished shared space or virtual office solutions. Our team has comprehensive knowledge of the local office market which enables us to find the office building or dedicated space you require from a wide range of prime locations and workspace options.
Many of the commercial properties we feature offer short term, flexible rental contracts priced on a per person per month basis with a host of amenities included. This makes it easy for you to budget for the space you need while keeping your business agile. You can rent more or less space as and when you require it, with no multi-year lease to tie you in to a predetermined length of time or a fixed amount of space.
Part of the Silicon Beach area of Los Angeles, Santa Monica supports hundreds of tech start-up companies. It is also a major center for game development studios and an increasingly important hub for the gaming industry. The creative sector is a major source of employment for Santa Monica as well as being a driving factor in the popularity of collaborative and shared workspace in the area.
With an abundance of shared office space and creative workspace options as well as private offices, executive suites and conventional commercial space for lease, Santa Monica is an excellent base for companies who are looking to relocate, expand or rent their first ever business space.
Santa Monica Office Market
Santa Monica is considered a sub-market of Los Angeles, more specifically belonging to the West Los Angeles area. As such, it shares many similarities with downtown Los Angeles in terms of market trends and tenant types. There are a large number of new technologies and entertainment firms based here and, as more firms become established in the area, there is also a growth in demand for office space coming from companies offering professional and business services.
Creative Office Space: Businesses looking for creative office space often start their inquiries in the Santa Monica Gateway area, which is also proving popular among shared & collaborative space providers. This is a 200,000 square feet state of the art creative office campus near the Bergamot Station. Not far from the Santa Monica Gateway another 222,000 square feet of creative space with open floorplans for shared offices can be found at the completely refurbished Pen Factory.
Conventional Business Space: As for conventional office space, the majority of properties are located between Wilshire Boulevard and Colorado Avenue, in downtown Santa Monica. The area has become increasingly attractive to business owners due to improved transportation links, the release of both new and renovated office floorspace, and the proximity to prime shopping and entertainment quarters, such as Third Street Promenade and the waterfront. Another popular location due to connectivity and the range of on-site amenities is the Santa Monica Business Park and the area around Bergamot Station.
Costs per sq ft: Overall, the local office market shows high office occupancy rates, similar to those observed in much larger cities like Boston or San Francisco. Rental rates are also growing at a faster pace than in Los Angeles CBD, exceeding $60 / sq ft / year and being therefore higher than in Beverly Hills, North Hollywood, and downtown Los Angeles.
Outlook: Although there is limited office space under construction, mid to long-term expansion is likely with projects going up in West Knoll and Santa Monica Boulevard, which mostly consist of mixed-use developments that will add to the city's total office inventory.
Offices.net provides businesses of all sizes with prime offices space and executive office suites solutions in Santa Monica, California on flexible contracts to suit your needs. With an exceptional range of business support services and facilities included, your business can be assured of an easy transition into its new Santa Monica premises.
To get more information about the private offices, shared office space and virtual solutions we feature in Santa Monica add any of the properties above to the Quick Quote form. Or just give us a call and speak to one of our Santa Monica experts - dial 1-877-693-6433 now.
Why Companies Choose Santa Monica
Santa Monica has a convenient location - only 15 miles west of downtown Los Angeles - and a population of more than 90,000 people. In the past, the city was mainly a residential area due to its resort town status, but its economy developed and diversified quickly from the 1980s onwards. According to data from 2017, there are nearly 9,500 businesses in the city, which employ over 88,000 people.
Traditionally, media companies were the predominant office occupier in the Santa Monica, but recently there has been a rapid increase in tech businesses, which have earned the area the nickname of Silicon Beach. The creative sector accounts for over a quarter of employment in the city, and there is a notable cluster of game developers based here too, including Riot Games, Cloud Imperium, and Activision Blizzard.
Other important industry sectors are retail, arts, culture, and tourism. In addition to government agencies, the main employers in the city are Hulu, Snapchat, St John's Health Center, Liongate Entertainment, RAND Corporation, Atlantic Aviation, and ET Whitehall.
The labor market attracts graduates and experienced professionals in media and entertainment, since Santa Monica is home to Universal Music, Sony, IMAX, and Lionsgate Entertainment. The city's business environment also presents opportunities to businesses in the renewable energy and waste management sectors due to Santa Monica's commitment to achieving energy and water independence by 2020. Similarly, green and eco retail start-ups are growing at a fast rate.
Business support is available in the form of accelerators like Muckerlab, which is among the top rated in the US having raised more than $500 million to support local businesses.
Finding Private Offices and Shared Workspace in Santa Monica
The Santa Monica office space listed on Offices.net is in ideal locations, available for rent on flexible terms. If you'd like help with your search for workspace in the area give us a call on 1-877-693-6433 or add your favorite properties to the Quick Quotes form and send it our way. We look forward to assisting you in your search for the perfect space.
Office Space for Rent in Santa Monica, California
There are 17 office buildings and commercial real estate spaces available for rent in Santa Monica including:
Offices.net is here to help
The Santa Monica office space listed on Offices.net is in ideal locations, available for rent on flexible terms. If you'd like help with your search for workspace in the area give us a call on 1-877-693-6433 or add your favorite properties to the Quick Quotes form and send it our way. We look forward to assisting you in your search for the perfect space.
Featured Santa Monica Business Locations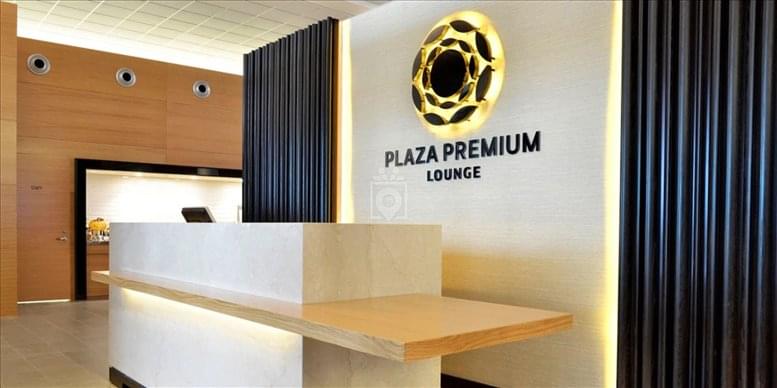 730 Arizona Ave
Santa Monica Office Space
Spaces Silicon Beach provides businesses with an innovative and collaborative home with impressive facilities and workspaces. These stylish and modern coworking spaces occupy the entire building,... Read More >>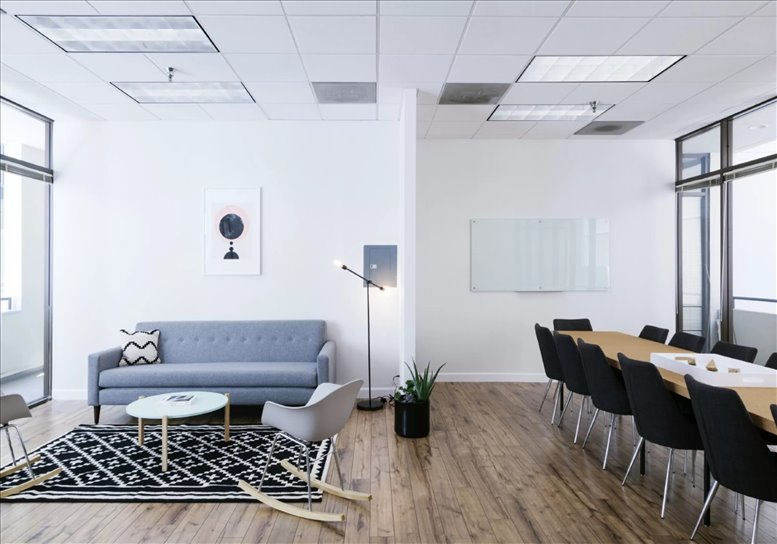 1640 7th St
Santa Monica Office Space
This beautiful space in the heart of Santa Monica' is just blocks from the beach and the 3rd Street Promenade. Step out the door and take your pick of cafes and restaurants for a quick break. All... Read More >>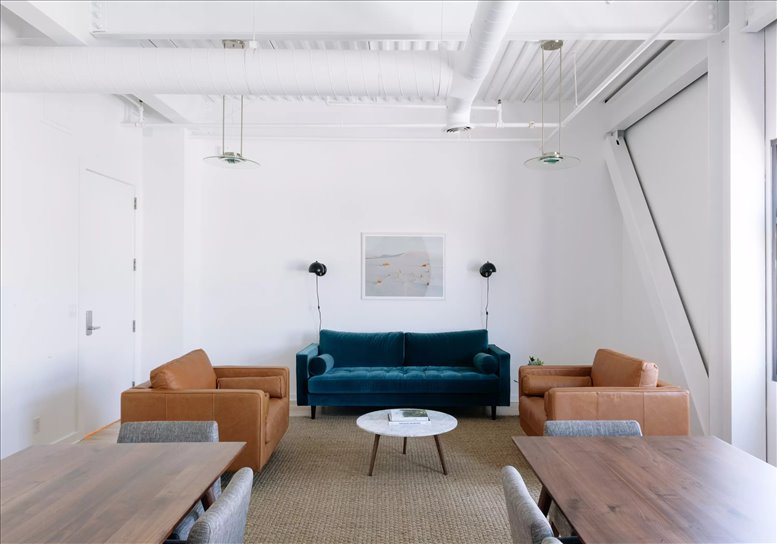 1411 5th St
Santa Monica Office Space
Need to make an impression? This beach-side power suite with luxe furniture results in a lush yet airy space that keeps comfort and work close at hand with pure luxury. Make that impression or keep... Read More >>