Expand search to view more listings in and around Sacramento.
See more offices in and around Sacramento.
Sacramento Office Space for Lease & for Rent
We have both office space for lease and temporary serviced office space for rent at office complexes and business centers throughout Sacramento, California. Offices.net offers companies of any size a simple, fast and easy way to rent and lease office space in Sacramento.
Sacramento Conventional Office Space for Lease: The leased space we list is offered on conventional commercial space leases, affording you the ability to brand the space in a way that suits your company's image. Multi-year leasing offers a longer term view, making it easier to plan and budget for the next 3-5 years. We can not only assist you in finding the space you require, we can also provide assistance in negotiating the lease terms and price.
Sacramento Serviced Office Space for Rent: Occupying prime business locations, these executive suites, cowork spaces and shared offices are offered on an easy in, easy out basis, ensuring your company has the flexibility to get up and running quickly and stay agile as your business grows and changes.
Most of the office complexes and business centers we feature come inclusive of an outstanding array of office support services, with friendly reception staff, security and IT personnel, WiFi and internet services. Some of the office buildings provide video conferencing services, conference rooms, and kitchens. They also typically have amenities such as manned receptions, fast internet connectivity and telephone lines. This can help remove the usual process involved in setting up an office, and let you focus on the things that matter.
Sacramento Office Space Costs and Prime Locations
Office occupiers in Sacramento can choose between conventional office space for lease (mostly found in and around the central business district) or executive suites and shared / coworking spaces for rent in the various business parks mostly clustered around Highway 50 Corridor and the Natomas area. The latter still offers plenty of scope for further expansion, since more than 1,000 acres in Natomas remains undeveloped.
Another up-and-coming office location is the River District, one of the city's top economic engines, where several office buildings have been proposed or approved. In addition, there are several Enterprise Zones for businesses looking to benefit from tax credits and other incentives.
The downtown core sub-market has experienced a revival after decades of decline in business density and size. Some of the areas that are in high demand include Roseville and Midtown, as well as The Commons, a trendy business district growing in popularity among office occupiers.
Overall, the office market is characterized by a consistent decline in availability, reaching single digit rates in many areas but mainly along East Sacramento, Auburn, and Lincoln. In fact, many Sacramento sub-markets have reached pre-recession occupancy levels, something that confirms the revitalization of the local office market. As for rental values, they are at their highest in Downtown Sacramento, followed by Midtown, Campus Commons, Citrus Heights, and Orangevale, where they average $27 / sq ft / year for Class A space, and moderate in El Dorado Hills, Fulton Avenue, Rio Linda, and West Sacramento.
To secure your Sacramento office space, choose the offices for lease, executive office suites or shared coworking spaces listed on this page that you would like to view or get more information about. Fill out the Quick Quotes form or give us a call on 1-877-693-6433 and let us search for you.
Why Businesses Choose Sacramento
California's capital city is an important economic and cultural hub known for being the fastest-growing city in the Golden State. Over the centuries, gold mining gave way to a diverse economy sustained by a mix of long established industries (such as government and healthcare services) and emerging sectors ranging from clean technology to life sciences, biotechnology, and renewable energies. Visitor revenues from tourism are also important to the local economy and labor market, since the city is among the top 5 most visited urban centers in California.
Although the public sector is by far the largest employer in Sacramento, there are dozens of major companies based in the city, such as Intel, Dignity Health, Sutter Health, Davis Medical Center, California State University, Aerojet Rocketdyne, and media group McClatchy Company.
Hiring suitable talent is straightforward in most industry sectors considering that Sacramento has a qualified workforce and the city's average college attainment rates are over 32 percent. In particular, the city's tech skills base is attractive to employers looking for IT specialists as an alternative to recruiting in San Francisco and the Bay area. Moreover, retention rates are good due to the city's quality of life, which ranks in the top 5 at national level and has been listed as the Best City in America for Employee Satisfaction.
Sacramento offers a plethora of advantages to businesspeople ranging from pro-business policies to low utility rates, a growing population, and an educated workforce. Sacramento's fast-growing population supports the local business community, which is mostly made up of small firms. These make up 80 percent of the city's total number of businesses. The city made it to number 60 in the Forbes list of Best Places for Business and Careers thanks to a combination of human capital, accessibility, and affordability, and it was also recently designated as one of the top US cities for start-ups, particularly those in tech-related and agri-business fields.
Sacramento Fast Facts
The capital city of California, Sacramento is the fifth-largest city in the state.
The city is a cultural and economic centre for the seven counties that make up the Sacramento metropolitan area, which is home to over 2.5 million people.
Sacramento is often recognised as one of the most diverse communities in the United States.
Government is the largest employer in Sacramento, as well as medical sector employers such as UC Davis Health System.
Real estate has long been a major area of opportunity, although clean technology, education and agriculture industries are also thriving.
Contact Offices.net
With a lower cost of living, a qualified workforce and good access to government and education, Sacramento is an attractive place to do business. Call us on 1-877-693-6433 or fill out the quick quotes form and let our Sacramento experts find you the perfect office space.
Office Space for Rent in Sacramento, California
There are 14 office buildings and commercial real estate spaces available for rent in Sacramento including:
Offices.net is here to help
With a lower cost of living, a qualified workforce and good access to government and education, Sacramento is an attractive place to do business. Call us on 1-877-693-6433 or fill out the quick quotes form and let our Sacramento experts find you the perfect office space.
Featured Sacramento Business Locations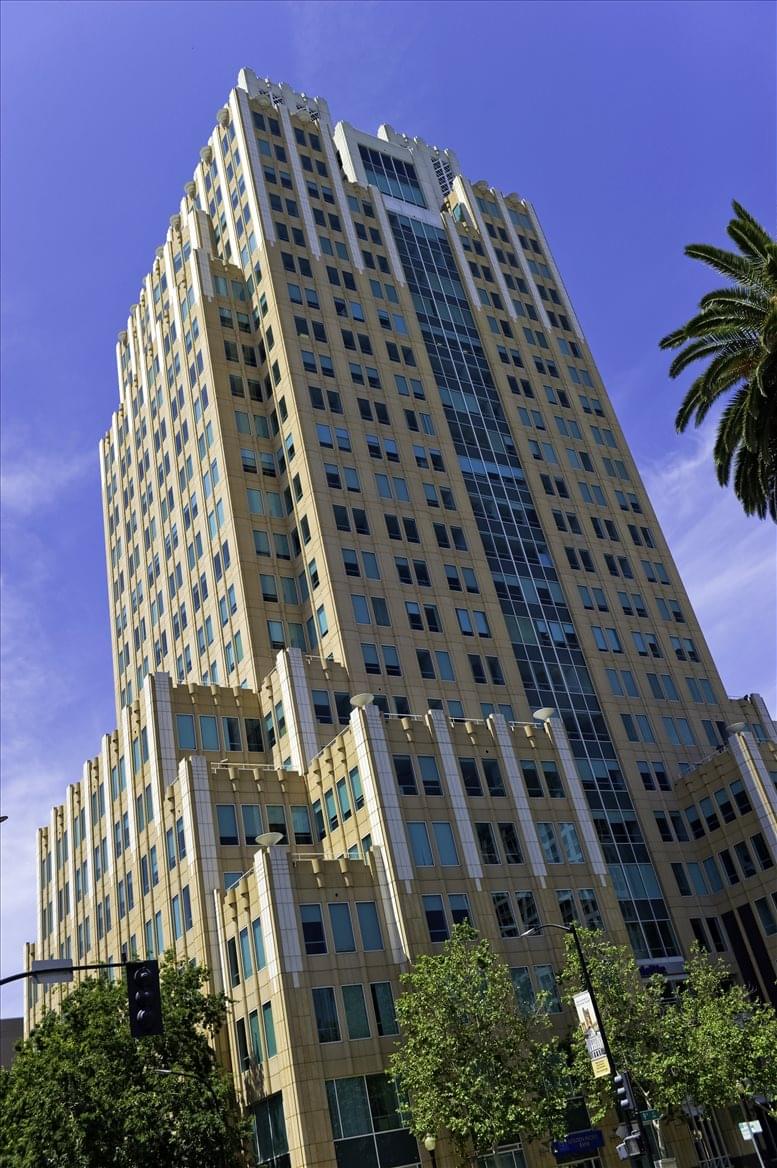 Park Tower
Sacramento Office Space
Occupying the 16th floor of this high-profile building, this center offers offices with a prestigious address. It offers 16th-floor views of City Hall, Central Library, Tsakopoulos Library, Galleria... Read More >>
Esquire Tower
Sacramento Office Space
A glass-fronted tower building which boasts an on-site health center with disabled access, cybercafé and offices with breathtaking views of the city. This center offers a number of high-quality... Read More >>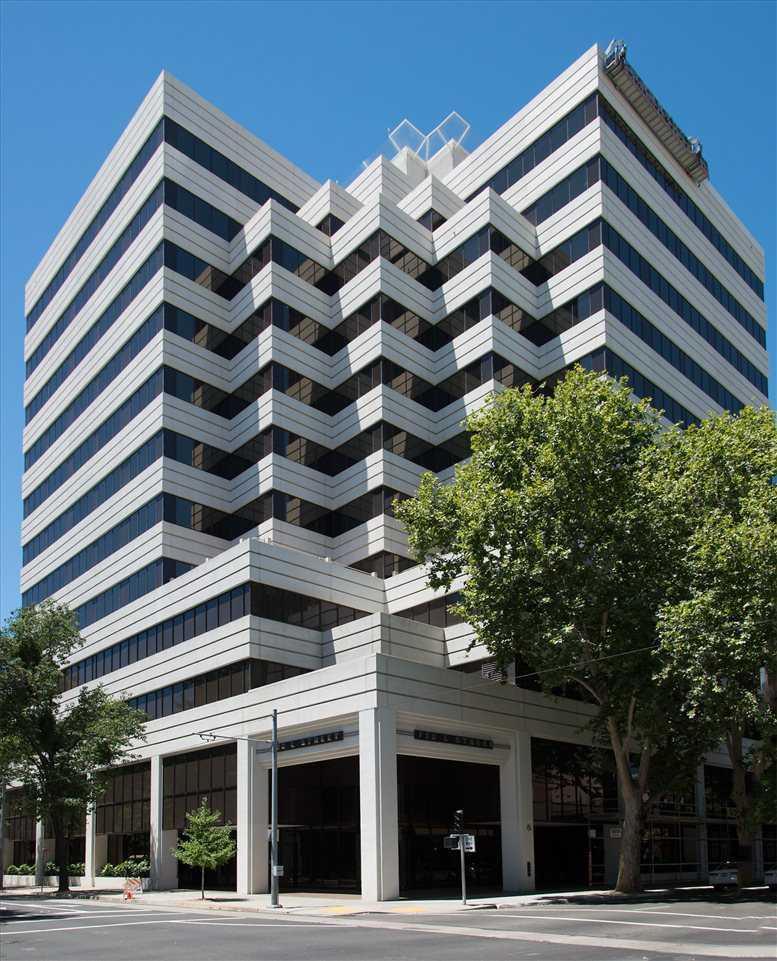 770 L St
Sacramento Office Space
This center offers full-time, part-time, and virtual offices designed for image, convenience, and business efficiency. Office sizes range from 100 to 280 sq ft. Mini suites are available of up to... Read More >>