1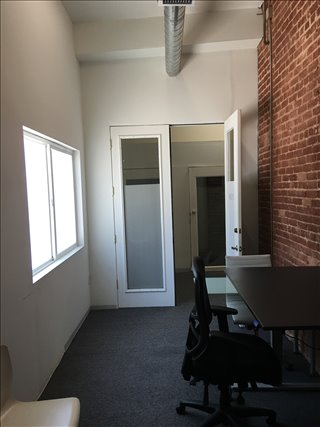 This centre both inspires and excites. Oh, and there's great natural light. This space recently opened after the previous company was acquired by Google. A fresh new conference room, only for your teams use is being built into what used to be used as a salesroom. The private office space has it's own entrance/exit, dedicated parking spaces, and nightly... Read More >>
Serviced Offices - Call for latest price
Leased - Call for latest price

This centre both inspires and excites... Read More >>
8252 1/2 Santa Monica Blvd, CA 90046
---
2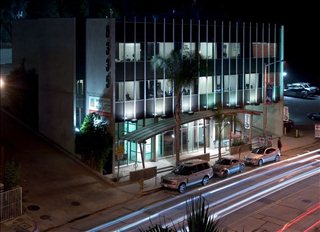 These executive suites provide businesses with the infrastructure, the connectivity and resources to establish their company with a creative flare. This centre offers a boutique vibe, as no two offices, scattered across the building's three levels, are the same. A modern color palette, brick work, industrial metal finishes and exposed ceilings add... Read More >>
Serviced Offices - Call for latest price

These executive suites provide businesses with the infrastructure, the connectivity and resources to establish their company with a creative flare... Read More >>
8335 Sunset Blvd, CA 90069
---
3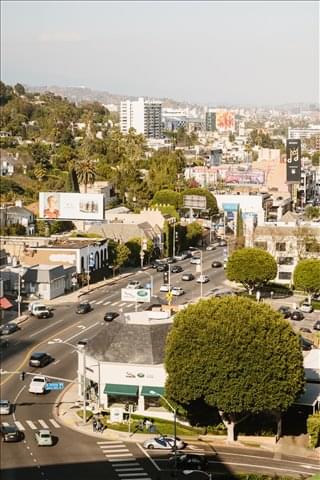 Blending inviting hospitality with stunning views over West Hollywood, members of this premium office space operate in a variety of industries, including; creative agencies, growing start-ups, and professional services firms in real estate, consulting, finance and legal. 24-hour access is available for this location, which offers private offices for teams... Read More >>
Serviced from $1125 per person per month

Blending inviting hospitality with stunning views over West Hollywood, members of this premium office space operate in a variety of industries, including; creative agencies, growing start-ups, and professional services firms in real estate, consulting, finance and legal... Read More >>
9255 Sunset Boulevard, CA 90069
---
4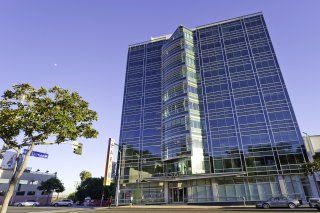 Locations do not come much more glamorous than that enjoyed by this business center in West Hollywood. It occupies a prominent location on West Sunset Boulevard in Hollywood, the hub of the world's biggest film industry. The business center is situated in a stylish 10-story office tower overlooking West Sunset Boulevard, and benefits from an abundance of... Read More >>
Serviced Offices - Call for latest price

Locations do not come much more glamorous than that enjoyed by this business center in West Hollywood... Read More >>
8560 W Sunset Blvd, CA 90069
---
---
Expand search to view more listings in and around West Hollywood.
West Hollywood Executive Office Suites & Shared Spaces
Offices.net has office space for rent in West Hollywood, California. Available for immediate occupation, the executive suites, private offices and shared workspace is offered on convenient rental terms. Many of the office complexes and commercial buildings we feature have shared workspaces and executive office suites for rent on short term, flexible rental agreements. This enables you to enjoy of a wide range of services and a prestigious business address in West Hollywood, with a contract that is tailored to suit your business' needs.
Offices.net offers businesses of any size a simple, quick and easy way to rent office space in West Hollywood. Many of the office buildings we list include a range of amenities and services in the rental price such as fully furnished offices, manned receptions, fast internet connectivity and telephone lines. This can help remove the usual time-consuming process involved in setting up an office, and let you focus on the things. Additionally, some of the business centers also provide spacious meeting rooms, free car parking, kitchens, onsite gyms and more.
West Hollywood Office Space Costs and Prime Locations
The West Hollywood commercial property market is comprised of mainly Class A properties oriented towards the retail and leisure sector. This means that office vacancy rates are typically high (or at least higher than in other parts of the county) and rental rates increase at a very slow pace and, in some cases, are even experiencing decreases. 2017 data show that average asking rent in prime locations was just above $48 / sq ft / year.
Also worth mentioning is the accelerating trend of shared office space in West Hollywood, which has emerged as a suitable alternative to conventional offices after major coworking operators acquired more locations in the area. The rental cost for workstations in these office units range between $350 and $700 month, and are mostly located in downtown and near Beverly Center.
There are a few designated Business Improvement Districts where office space is also located. These are found along Sunset Strip, the West Hollywood Design District, and Visit West Hollywood, although the latter mostly consists of hotel properties and businesses involved in the visitor economy. Other areas that have a high concentration of office space include Santa Monica Boulevard, Melrose Avenue, and the area south of Sunset Boulevard.
Choose any of the executive suites and shared workspaces displayed above. The West Hollywood offices for rent on this site are situated in prime business locations and are offered on flexible terms, giving you the chance to rent office space for the period of time you need.
What You Need to Know About Business in West Hollywood
West Hollywood is a city that is part of Los Angeles County, and is located 8 miles west of downtown Los Angeles, between Beverly Hills, Hollywood Hills, and Mid-Wilshire. The city was incorporated in the mid 1980s and today has an approximate population of 37,000 people.
Important industries in West Hollywood include the public sector, transportation, media and communications, leisure, hospitality, and retail. The creative sector (and in particular businesses related to design and the arts) is also well established in West Hollywood, which as a result has been branded as The Creative City.
The most notable employers in West Hollywood are the Transportation Authority of Los Angeles County, the City of West Hollywood, Andaz, Target, Best Buy, CityGrid Media, Sunset Marquis, Ralphs, Pavilions, Sunset Tower Hotel, and Best Western.
The city has a strong job market consisting of a workforce of over 32,000 people and a predominantly young population, with a median age of less than 40 years old. Educational attainment data show that more than 37 percent of employees have a bachelor's degree, and overall more than 70 percent of the local working age population has a higher education qualification. Other characteristics of the West Hollywood labor market are low unemployment rates and a large number of jobs in office and admin support (over 15 percent of the total), sales, executive management, administration, and healthcare-related professions.
According to 2016 data, there are nearly 4,000 businesses based in West Hollywood, and small businesses account for up to 75 percent of the local business community. There are opportunities for entrepreneurs interested in working with the city in areas like civil engineering, tourism promotion, facilities, recreational services, and landscaping. In addition, there are several organizations that can offer support to business owners in West Hollywood, such as the West Hollywood Chamber of Commerce, West Hollywood Employment Service and Training, Los Angeles County Community Development Commission, Small Business Administration, and Los Angeles Economic Development Corporation.
Let Us Help You Find Office Space in West Hollywood CA
As well as the office space listed on this page, we also provide a wide selection of executive office suites in prime business locations in other cities in California including locations close to West Hollywood such as Los Angeles, Hollywood, Beverley Hills, Century City, Culver City, Sherman Oaks, Panorama City, Santa Monica. Add as many offices as you like to the Quick Quotes form or contact us now on 1-877-693-6433.
Featured West Hollywood Business Locations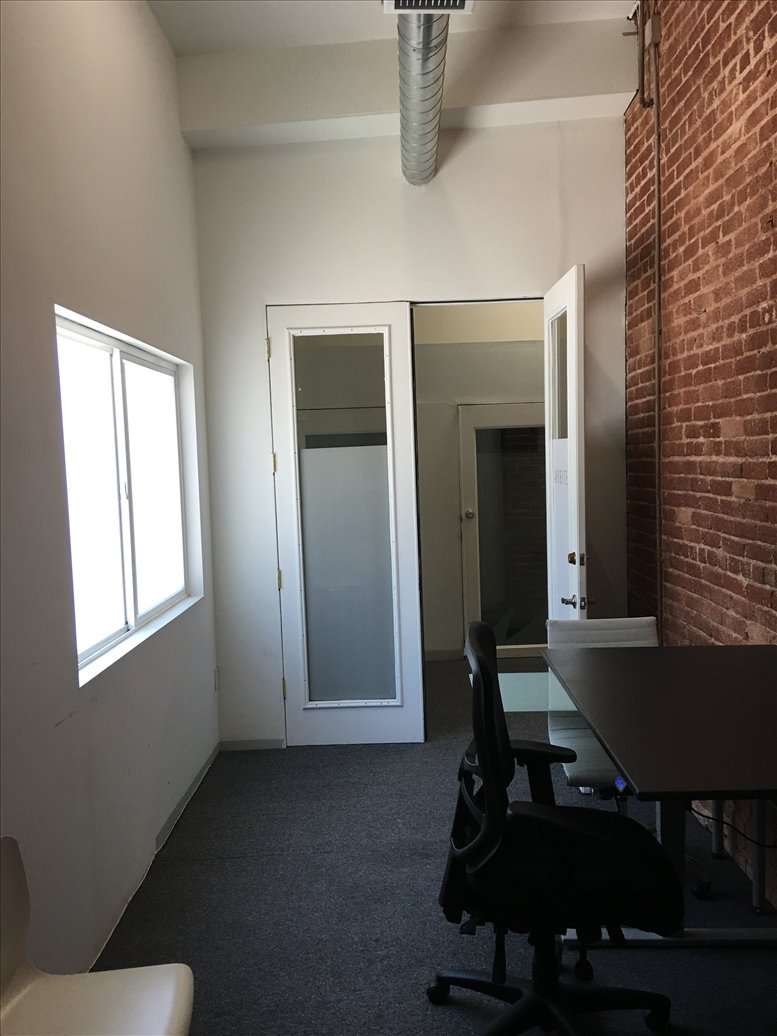 8252 1/2 Santa Monica Blvd
West Hollywood Office Space
This centre both inspires and excites. Oh, and there's great natural light. This space recently opened after the previous company was acquired by Google. A fresh new conference room, only for your... Read More >>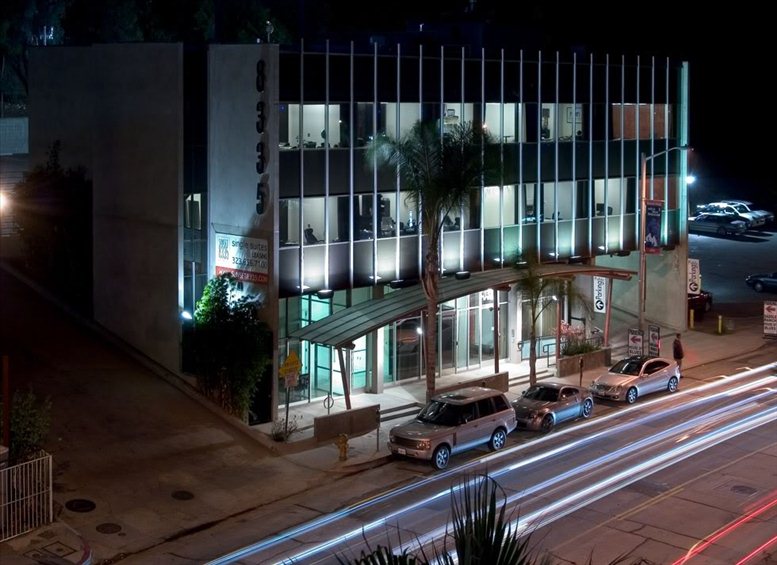 8335 Sunset Blvd
West Hollywood Office Space
These executive suites provide businesses with the infrastructure, the connectivity and resources to establish their company with a creative flare. This centre offers a boutique vibe, as no two... Read More >>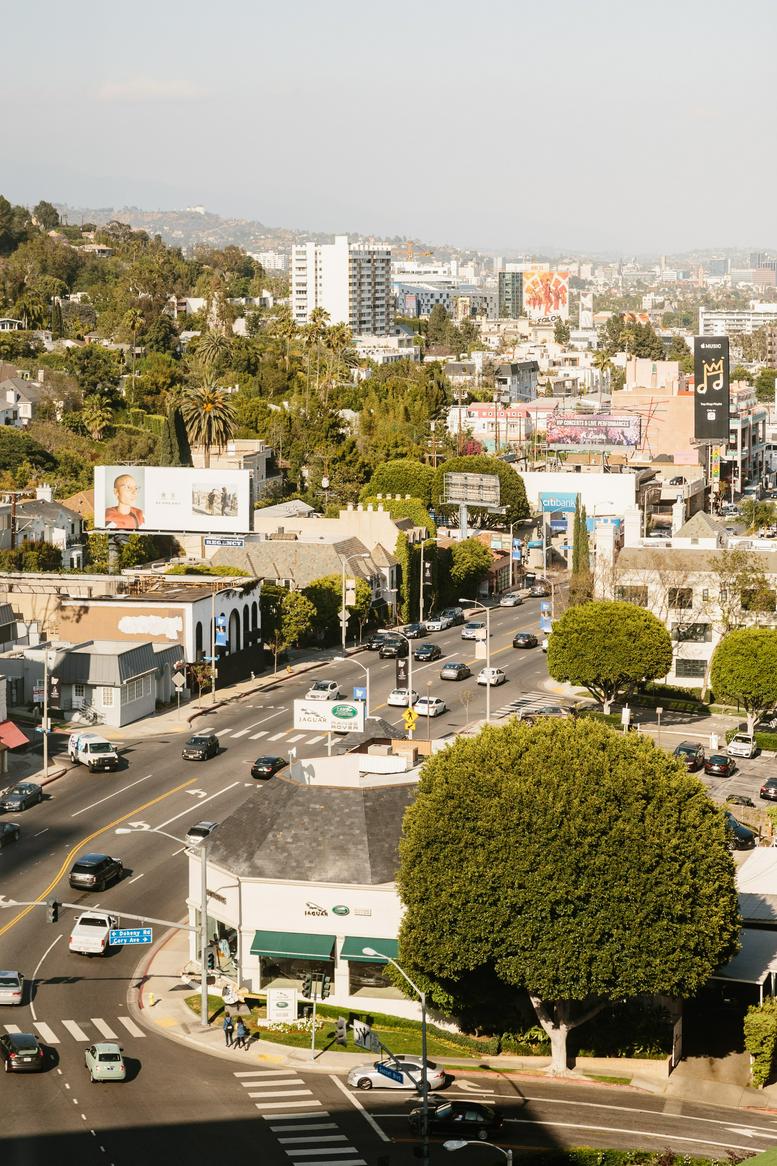 9255 Sunset Boulevard
West Hollywood Office Space
Blending inviting hospitality with stunning views over West Hollywood, members of this premium office space operate in a variety of industries, including; creative agencies, growing start-ups, and... Read More >>