Expand search to view more listings in and around San Francisco.
See more offices in and around San Francisco.
Shared Workspace & Private Office Rental in San Francisco CA
We feature executive office centers, startup spaces and creative cowork locations throughout San Francisco, covering most of its sub-markets. With workspace ranging from rent-by-the-hour desk space to full service executive office suites and everything in between, we are able to help anyone find the space that they need at a price that suits their budget.
The combination of fully furnished, wired workspace - that come with of a wide range of perks, amenities and support services - and flexible, all inclusive rental contracts offer you the benefit of a prestigious business address in San Francisco without the long-term commitments or high overheads of a conventional office space lease.
Offices.net's goal is to provide you with office and cowork space in San Francisco, California, suitable for your individual needs. Choose the workspace you like from the listings above and fill in the short form or just call us on 972-913-2742 and tell us exactly what you need.
San Francisco's Office Market:
Demand for Creative, Shared & Cowork Space | Office space in the city consists of a mix of conventional and refurbished premises, many of which are used as creative cowork space and open plan shared office space. Due to the higher costs involved in creative office build-outs, San Francisco has experienced increasing demand for coworking office space. This has contributed to the growth of operators like WeWork, which continues to acquire new locations in prime sub-markets, such as SoMa, Transbay, Embarcadero, Civic Center, Spear Street, and Jackson Square.
Office Vacancy Rates | Availability is highest for small office units (up to 5,000 square feet), but there is also a large number of mid-sized offices between 10,000 and 20,000 square feet. The areas with the lowest availability are North Waterfront and Mid-Market, whereas Van Ness Corridor and North of Financial District traditionally show high availability levels.
Office Space Costs | Rents are at their ighest value in the Financial District, Presidio, SOMA, Union Square, and Jackson Square, and the lowest-priced offices tend to be clustered around Potrero Hill, North Waterfront, and Showplace Square.
New Office Inventory | As in other West Coast markets, the city has witnessed an increase in speculative office developments, which may eventually be good news for tenants since they may lead to a slight decrease in average rental values. There is a cluster of new office buildings in Brannan Street, Third Street, and the areas adjacent to Market Street, which draws the interest of creative, digital, and tech businesses. Areas that are expected to expand and offer new office inventory include South Financial District, Mission Bay, and China Basin.
San Francisco for Business
Key Industries | Once the largest city in the West Coast of North America, San Francisco now boasts a diverse economy that has capitalized on high-value industry sectors ranging from Internet and digital to biotechnology. Aside from banking and finance, which have played an important role in the economic development of the city since its foundation, the largest sectors include trade, logistics, transportation, education, professional and business services, healthcare, leisure and hospitality. Tourism is also a key sector, since its economic impact is in excess of $2bn a year and sustains more than 70,000 jobs city-wide.
Major Employers | The city's biggest employers (with between 20,000 and 30,000 employees each) include Kaiser Permanente, federal and city government agencies, and the University of California. Also noteworthy are Safeway, Wells Fargo, Stanford University, United Airlines, Oracle, UPS, and Starbucks.
Employment Demographics | The local labor market is characterized by very low unemployment rates (approximately half of the national average), high education levels, and one of the highest densities of college graduates per square mile. Recent data show that nearly 75 percent of residents in the 25 to 34 year old range have a higher education qualification.
Business Environment & Support | The business environment is marked by a prevalent risk-taking culture and high entrepreneurship levels due to proximity to Silicon Valley and the city's strong talent base. San Francisco is one of the nation's 20 most expensive cities for doing business, although costs are still lower than in Los Angeles. The Office of Small Business is the starting point for entrepreneurs and independent business owners looking to set up a company or relocate to the city. Business support is also offered by independent entities, like the Nasdaq Entrepreneurial Center or Renaissance Center.
San Francisco | Fast Facts
World famous San Francisco is the cultural, commercial and financial centre of Northern California.
San Francisco is the fourth largest city in California and the fourteenth largest in the United States.
It forms part of the San Francisco Bay Area, which includes San Jose and Oakland.
A popular tourist destination, San Francisco has an eclectic mix of attractions that include the iconic Golden Gate Bridge and Alcatraz Island.
The city's financial sector is a key driver and San Francisco is the headquarters of five major banks.
Home to a diverse service economy, the city serves as the base for many major companies.
While financial and tourism businesses will continue to find a welcoming home here, San Francisco is increasingly moving towards high-tech, biotechnology and medical research industries.
Find the Best Private & Shared Office Space in San Francisco
Offices.net has an extensive range of professional office space, shared spaces and virtual office solutions throughout San Francisco's prime sub markets as well as in other locations throughout the Bay Area, Silicon Valley, Northern California and the entire state.
Each workspace on our site has a page with more information, which lists the features offered. Click any of the listings to find out more info, and if anything you need isn't obviously included contact us and ask.
Call us today, and we will be do everything we can to help you find the workspace that perfectly matches your particular requirements.
Office Space for Rent in San Francisco, California
There are 34 office buildings and commercial real estate spaces available for rent in San Francisco including:
| | |
| --- | --- |
| Archstone Fox Plaza, 1390 Market St | Coworking spaces, Serviced Offices, Virtual Office |
| Tehama Grasshopper, 431 Tehama St | Coworking spaces, Virtual Office |
| 800 Market St, Downtown San Francisco | Coworking Spaces, Serviced Offices |
| 739 Bryant St, Mission Bay | Coworking spaces, Serviced Offices |
| 77 Geary St, Union Square | Serviced Offices |
| 95 3rd St, SoMa | Coworking spaces, Serviced Offices, Virtual Office |
| 2193 Fillmore St, San Francisco | Coworking spaces, Virtual Office |
| 149 New Montgomery St, Downtown | Coworking Spaces, Serviced Offices |
| 44 Montgomery Street, Financial District | Serviced Offices |
Offices.net is here to help
Each workspace on our site has a page with more information, which lists the features offered. Click any of the listings to find out more info, and if anything you need isn't obviously included contact us and ask.
Featured San Francisco Business Locations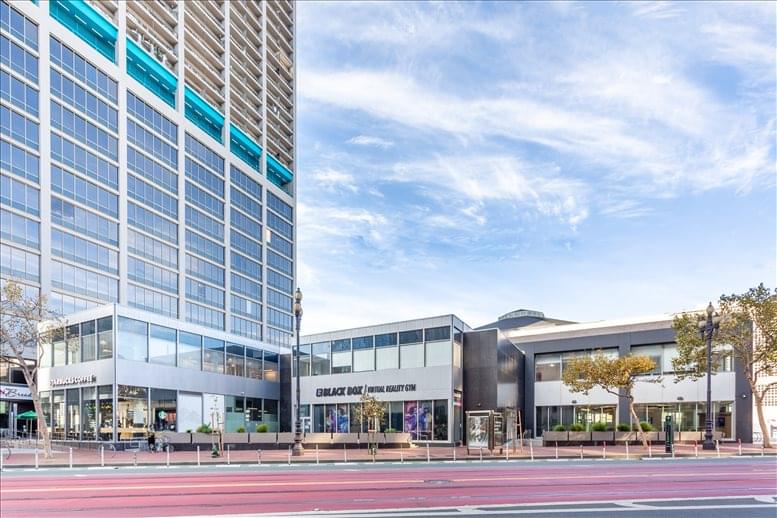 Archstone Fox Plaza
San Francisco Office Space
Office Space & Coworking opportunity in Market Street San Fran. Situated at 1390 Market St in San Francisco's Civic Center, the 29 story Fox Plaza is a fantastic location to do business in San... Read More >>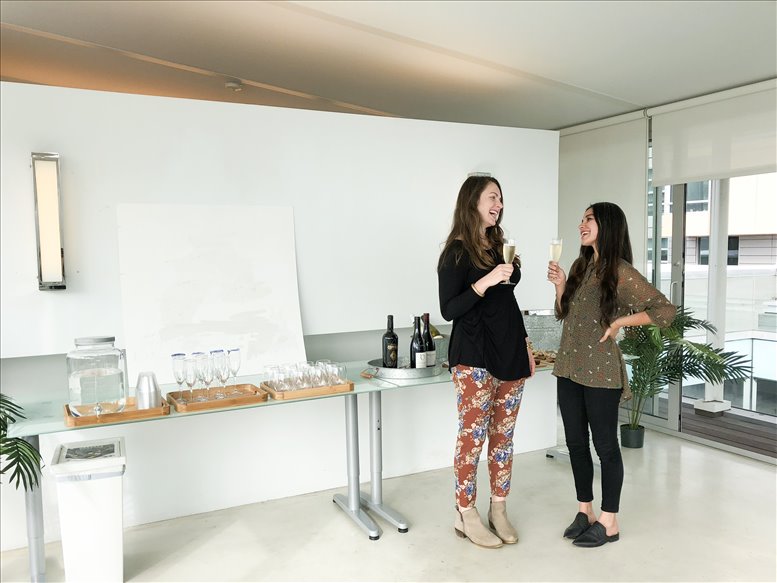 Tehama Grasshopper
San Francisco Office Space
This building is much more than a venue – it's an experience. Is housed near the award-winning Tehama Grasshopper building, events hosted here are truly one of a kind. The three-story building is... Read More >>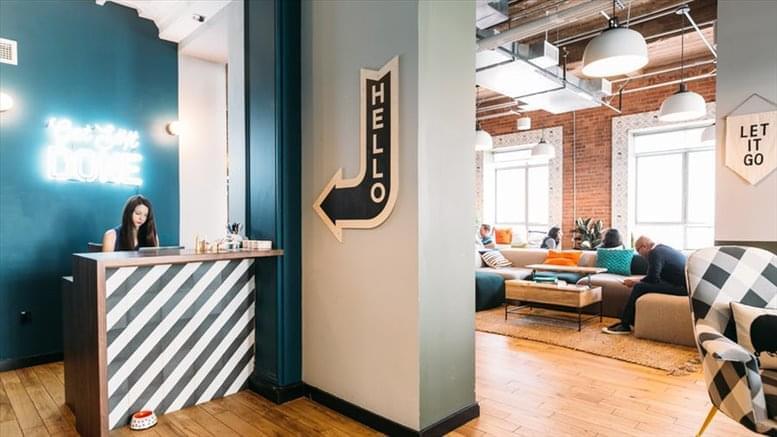 800 Market St
San Francisco Office Space
This is an incredible business centre which has bright open spaces that are filled with natural light, stylish furniture and custom art. Members can enjoy complimentary beverages from the kitchen... Read More >>