1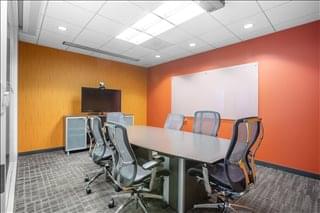 This center is located on the fourth floor of a fabulous building in downtown Long Beach. The 24-story property occupies the best location on Pine Avenue, near Lincoln Park, and offers breathtaking views of the Pacific Ocean, the Queen Mary and Los Angeles. Visitors step in to an impressive and spacious granite lobby featuring work by local artists. Read More >>
Serviced Offices - Call for latest price

This center is located on the fourth floor of a fabulous building in downtown Long Beach... Read More >>
111 West Ocean Blvd., CA 90802
---
2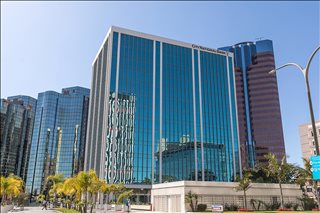 This center is located on the 12th floor of a glass tower building, offering unobstructed views over the ocean and city. The center also boasts bright common areas and tenants enjoy the convenience of a café located within the building complex promenade and a 24-hour fitness centre is close-by for a workout before or after work. This prime business centre... Read More >>
Serviced from $600 per person per month

This center is located on the 12th floor of a glass tower building, offering unobstructed views over the ocean and city... Read More >>
100 Oceangate Boulevard, CA 90802
---
3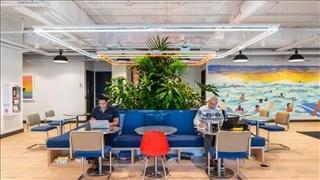 This modern and creative workspace is the perfect place for your new business location. The space provides shared workstations and workbenches as well as communal lounges and games rooms. There are also private offices available, as well as meeting rooms and a refresh area. The space has been specifically designed with collaboration in mind, and with the... Read More >>
Serviced from $403 per person per month
Coworking from $350 per person per month

This modern and creative workspace is the perfect place for your new business location... Read More >>
---
4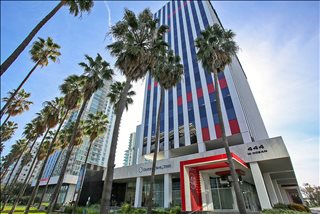 A beautiful, newly remodelled business center, located in a high-quality, high-rise building with wonderful ocean and city views. This center provides a range of services including, full online Federal and State Law libraries and covered parking. Virtual Office plans are also available. Read More >>
Serviced from $550 per person per month

A beautiful, newly remodelled business center, located in a high-quality, high-rise building with wonderful ocean and city views... Read More >>
---
5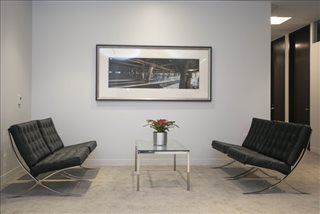 Located on the 8th floor of a premier office property in Downtown Long Beach, this center offers first class executive office suites, co-working space, conference rooms and virtual office plans to individuals and businesses of all sizes. With over 30 years of experience in the Executive Suite industry, this center is dedicated to providing concierge level... Read More >>
Serviced Offices - Call for latest price
Coworking - Call for latest price
Virtual - Call for latest price

Located on the 8th floor of a premier office property in Downtown Long Beach, this center offers first class executive office suites, co-working space, conference rooms and virtual office plans to individuals and businesses of all sizes. With over 30 years of experience in the Executive Suite industry, this center is dedicated to providing concierge level service to clients, making this space an excellent alternative to conventional office space or the large, impersonal office suite chains... Read More >>
One World Trade Center, CA 90831
---
6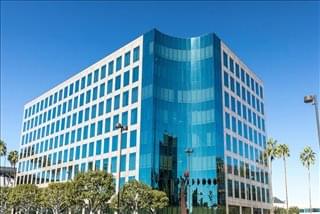 The building boasts a newly remodelled marbled entry way, providing tenants with an elegant, corporate environment. A Marriott Hotel and the Tamaris Restaurant add to the appeal of this location. Elegant furnished offices housed within a modern building. A full range of services is available as needed and all offices feature state-of-the-art technologies. Read More >>
Serviced from $800 per person per month

The building boasts a newly remodelled marbled entry way, providing tenants with an elegant, corporate environment... Read More >>
3780 Kilroy Airport Way, CA 90806
---
7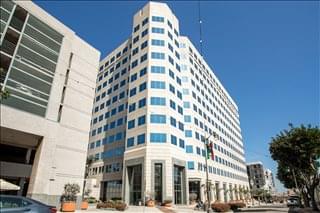 From this stylish Class A office tower, it's easy to access the local area's most desirable amenities, from the retail and entertainment hub of downtown Long Beach just five minute away, to nearby golf courses and shopping destinations. Read More >>
Serviced Offices - Call for latest price

From this stylish Class A office tower, it's easy to access the local area's most desirable amenities, from the retail and entertainment hub of downtown Long Beach just five minute away, to nearby golf courses and shopping destinations. ... Read More >>
222 West 6th Street, CA 90731
---
---
Expand search to view more listings in and around Long Beach.
Office Suites & Shared Work Spaces in Long Beach
We currently have 7 offices located in ideal Long Beach business positions, offering office suites in a range of sizes and configurations. With short term and flexible rental agreements, you will have the benefit of an enviable business address in Long Beach, California including a wide range of support services and amenities, without the long-term commitments of a conventional office space lease.
Long Beach is the second largest city in Los Angeles County and the seventh largest in California. In 2008, the city was designated as the 'Aquatic Capital of America' to promote itself as an aquatic sports destination. One of the world's largest shipping ports, the Port of Long Beach is the second busiest container port in the United States. The city is also an important centre for the oil industry, with wells found underground and offshore. Long Beach is also a large base for manufacturing, particularly companies in aircraft, automatic parts, home furnishing, electronic, and audiovisual industries.
The Offices.net service was created to help businesses find new premises with as little hassle as possible. Flexible contracts and competitive pricing allows buinesses of any size and budgetary requirement to benefit from the location in Long Beach that is right for them. We try our best to ensure that the entire process is as simple as possible for our clients.
Many of the business centers that we feature offer offices that are fully furnished and equipped, making setting up a very easy process. Some of the serviced offices can be configured to meet the needs of your company. Many office providers will tailor the space for you and permit you to decorate, giving you more control over your work area and branding.
Click on any of the well situated Long Beach offices for rent listed above. The office space and executive office suites on Offices.net are situated in prime Long Beach business areas, and are available to rent on competitive, flexible rental terms to suit your company's needs.
Whether you are looking for short term office space or the flexibility of being able to expand and contract as necessary, Offices.net is here to help. View the available office space on the site or contact us to discuss your company's specific requirements.
Featured Long Beach Business Locations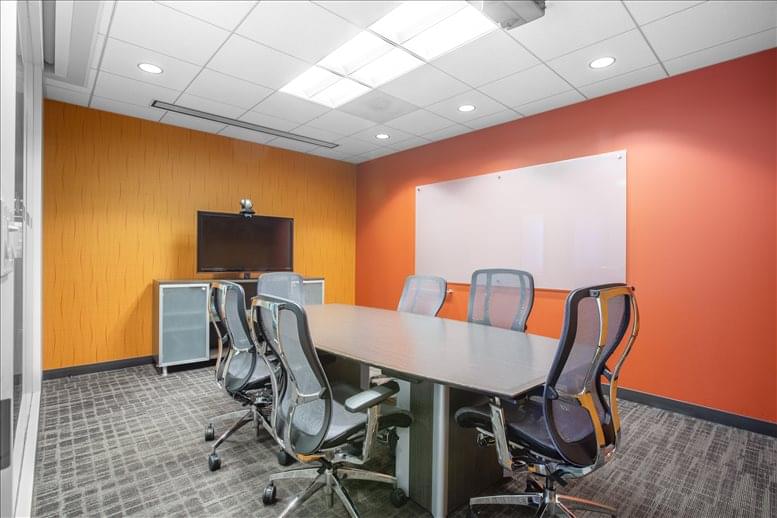 111 West Ocean Blvd.
Long Beach Office Space
This center is located on the fourth floor of a fabulous building in downtown Long Beach. The 24-story property occupies the best location on Pine Avenue, near Lincoln Park, and offers breathtaking... Read More >>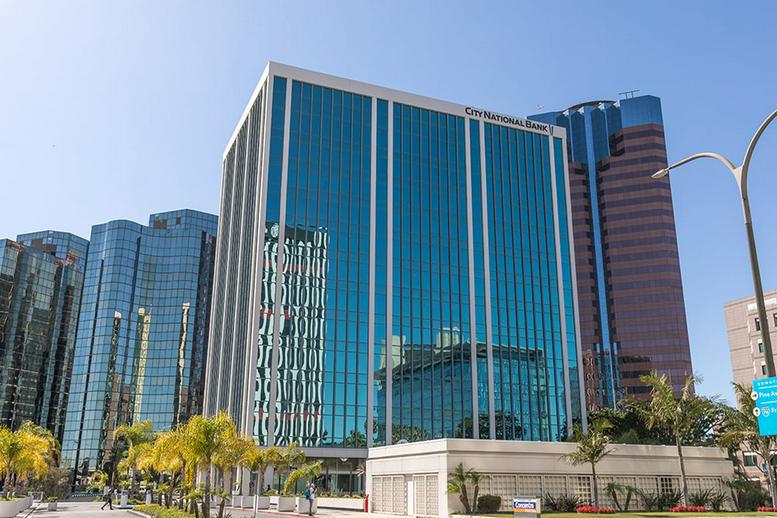 100 Oceangate Boulevard
Long Beach Office Space
This center is located on the 12th floor of a glass tower building, offering unobstructed views over the ocean and city. The center also boasts bright common areas and tenants enjoy the convenience... Read More >>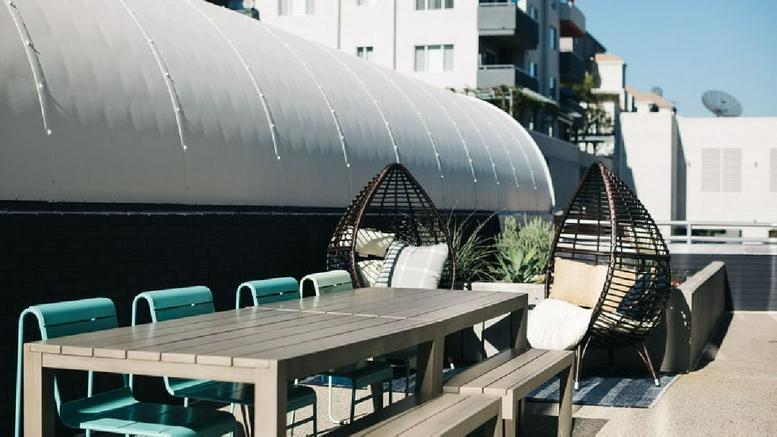 Long Beach
Long Beach Office Space
This modern and creative workspace is the perfect place for your new business location. The space provides shared workstations and workbenches as well as communal lounges and games rooms. There are... Read More >>