1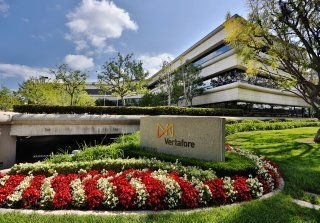 This executive center features 100 offices with an average of 190 sq. ft. per office. Three conference rooms are available, along with a copy room and a café where clients can enjoy networking, watching the news or just peruse the local papers. Category-5 cabling is wired to each office to provide high-speed Internet access as well as reliable... Read More >>
Serviced Offices - Call for latest price

This executive center features 100 offices with an average of 190 sq. ft... Read More >>
21900 Burbank Blvd, CA 91367
---
2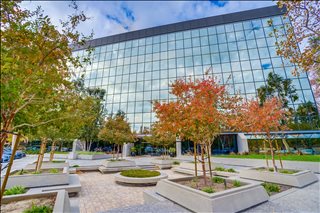 This building is located within the Warner Center, a master-planned business park environment located just north of the Ventura Freeway (101) in the San Fernando Valley. This central location affords easy access from both the Western and Eastern valley areas. Free parking is provided for all buildings on well-landscaped surface lots. The entire development... Read More >>
Serviced from $400 per person per month

This building is located within the Warner Center, a master-planned business park environment located just north of the Ventura Freeway (101) in the San Fernando Valley... Read More >>
---
3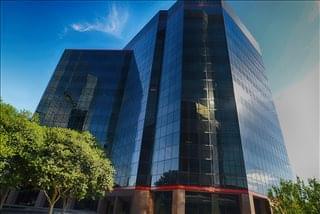 A beautiful, newly remodeled business center, located in a high-quality, high-rise building, with many offices boasting spectacular panoramic mountain and city views. A fully equipped fitness center, dry cleaning, and sundry shops are located on-site. Business Identity Packages are also available. This Center is located near Canoga Avenue and Companga... Read More >>
Serviced from $700 per person per month

A beautiful, newly remodeled business center, located in a high-quality, high-rise building, with many offices boasting spectacular panoramic mountain and city views... Read More >>
21550 Oxnard St, CA 91367
---
4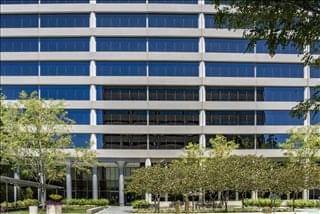 Rent office space in the Warner Center business development area of the Woodland Hills neighborhood in Los Angeles. A host of amenities and services are available and the 101 Freeway can be reached in a couple of minutes. If you're looking for a new office space in Southern California, consider the office space in Warner Center at 6303 Owensmouth Avenue,... Read More >>
Serviced Offices - Call for latest price

Rent office space in the Warner Center business development area of the Woodland Hills neighborhood in Los Angeles... Read More >>
6303 Owensmouth Ave, CA 91367
---
5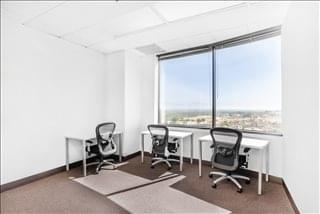 Office space is now available for rent in the landmark Trillium at 6320 Canoga Avenue in the prominent Warner Center business district of Woodland Hills. Being near Los Angeles and in a developing economy makes it a fantastic place to rent office space. The Trillium at Warner Center is a thriving office community that is just waiting for your new company to... Read More >>
Serviced Offices - Call for latest price

Office space is now available for rent in the landmark Trillium at 6320 Canoga Avenue in the prominent Warner Center business district of Woodland Hills... Read More >>
The Trillium @ Warner Center, CA 91367
---
---
Expand search to view more listings in and around Woodland Hills.
Rent Office Space Woodland Hills, California
You can use this site to search for office space in Woodland Hills, California. We feature executive office buildings with a range of serviced office space currently available for immediate occupation on flexible rental terms which means no long winded leases locking you in for 3 to 10 years. Instead, our short term rentals give you access to budget friendly workspace that allows you to remain agile, upsizing and downsizing the number of private offices and workstations you rent as your needs change.
Offices.net offers businesses of all size the simplest, fastest and most affordable way to secure professional office space in Woodland Hills and other cities in California. Many of our executive office suites and serviced spaces come with a wide range of services included, and flexible rental agreements that are made to suit you. Our aim is to ensure that the whole process is as simple as possible for our valued clients.
Every office on our site has a page with more information, which lists the features offered by each building. Click any of the offices to find out more info, and if anything you are looking for isn't obvious please contact us and ask.
Woodland Hills Office Space Costs and Availability
Woodland Hills is a scenic neighbourhood in the San Fernando Valley within Los Angeles, California. The San Fernando Valley is home to businesses in the motion picture, music recording and television production sectors. Bordered by the Santa Monica Mountains, the affluent neighbourhood is largely a residential area and is much less dense than other parts of Los Angeles.
Most offices in Woodland Hills are located east of Topanga Canyon Boulevard, in the Warner Center area, which is considered the area's Central Business District. This is a centrally located office complex that dates from the 1970s and consists of several high-rise office buildings, which are the base of many of the largest corporations in the San Fernando Valley.
Another important office location is the Burbank Corporate Center, which has over 90,000 square feet of Class A space and a convenient location off the Ventura Freeway. Most space here consists of small or medium-sized office units of between 500 and 15,000 square feet, and prices range between $25 and $28 / sq ft / year (2017 data).
On the whole, the Woodland Hills office sub-market is characterized by stable absorption levels, which point at a balanced supply-demand ratio. Demand for new office space is picking up here and in other parts of San Fernando Valley too, although presently there is a very limited amount of new developments. However, with construction costs being lower than in other parts of the Greater Los Angeles area, it's only a matter of time before the Woodland Hills office market expands further. The overall consensus is that as part of San Fernando Valley office market, the Woodland Hills sub-market is on its way to consolidation and in the near future is likely to attract investment for new developments.
All you need to do is to choose one of the offices for rent in Woodland Hills shown on this page. Every one of the workspaces and executive suites boasts an excellent business position in or near Woodland Hills, with flexible terms to suit your exact office space requirements.
Why Businesses Choose Woodland Hills, California
Woodland Hills is part of Los Angeles metropolitan area. This Californian neighborhood is located 25 miles to the north west of downtown Los Angeles in the San Fernando Valley. The area has a population of over 70,000 people, and although it originally was mostly considered a residential suburb of Los Angeles, it now is a densely populated neighborhood with its own business community.
Education is one of the most important industries in Woodland Hills since the neighborhood has a mix of public, charter, and private schools, as well as a higher education college (Los Angeles Pierce). Finance, banking, insurance and business services complete the area's industry base. The main employers are Bank of America, Health Net, Farmers Insurance Group, AIG Insurance, Blue Shield of California, and Ledgent Finance and Accounting.
The local labor market consists of mostly of white collar professions, which provide employment to nearly 70 percent of the total workforce. Generally speaking, the workforce in Woodland Hills is highly qualified, since approximately 47 percent of working age population has a university degree, a figure that is relatively high for Los Angeles County.
The Woodland Hills business community is expected to grow in size and increase in diversity. Traditionally, this neighborhood has been overlooked in favor of more central locations, but like in the rest of the San Fernando Valley, Woodland Hills is increasingly being eyed by large corporates as a potential base due to lower office accommodation costs and good transportation links with central Los Angeles. The West Valley – Tarzana Chamber of Commerce can provide more informational about the local business environment.
Contact Offices.net
Offices.net has a selection of flexible, short term office space available for rent, ideally situated in prime business locations throughout California. For Woodland Hills office space contact us now on 1-877-693-6433 or fill out the Quick Quotes form. We look forward to helping you find the perfect office space.
Featured Woodland Hills Business Locations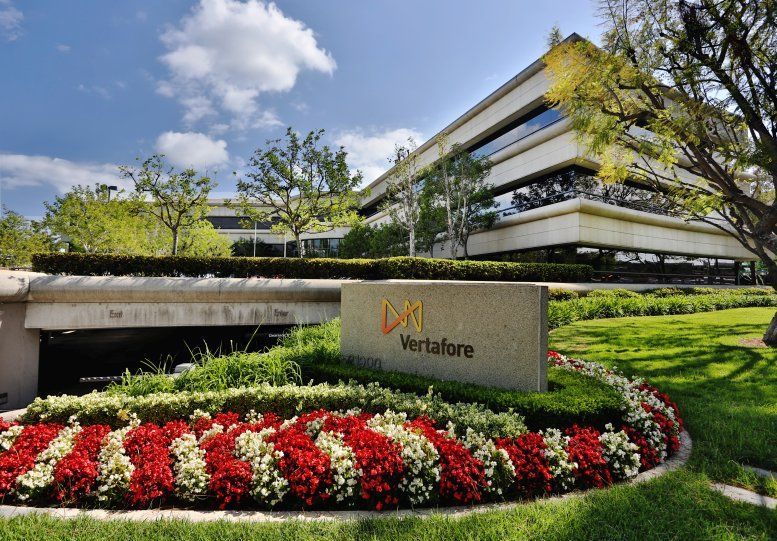 21900 Burbank Blvd
Woodland Hills Office Space
This executive center features 100 offices with an average of 190 sq. ft. per office. Three conference rooms are available, along with a copy room and a café where clients can enjoy networking,... Read More >>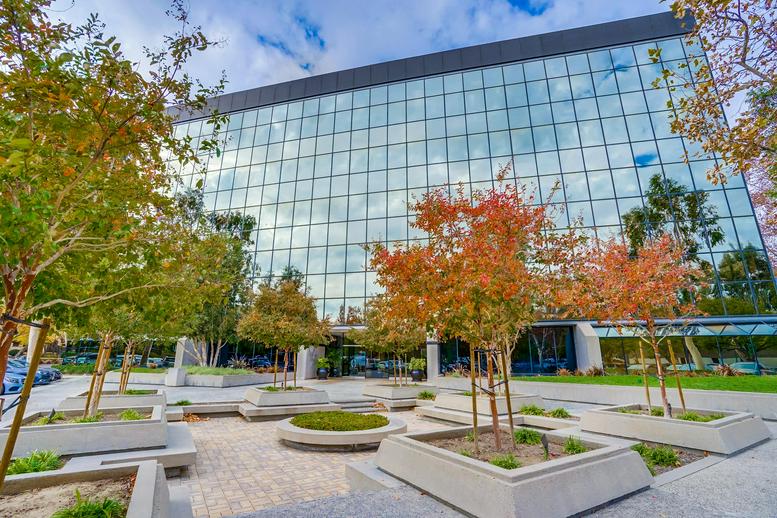 Warner Center
Woodland Hills Office Space
This building is located within the Warner Center, a master-planned business park environment located just north of the Ventura Freeway (101) in the San Fernando Valley. This central location affords... Read More >>
21550 Oxnard St
Woodland Hills Office Space
A beautiful, newly remodeled business center, located in a high-quality, high-rise building, with many offices boasting spectacular panoramic mountain and city views. A fully equipped fitness center,... Read More >>