View listings for other types of office space in and around Washington DC.
See more offices in and around Washington DC.
Coworking Space in Washington DC
Washington DC is now considered a high-growth flexible office space market, along with other US cities like San Francisco, Dallas, Austin, and Atlanta. A growing population, the steady rise of the freelance economy, and the incorporation of Millennials into the workforce have brought about changes to the traditional Washington office market.
Washington DC is one of the top 12 largest coworking markets in the USA.
There are 70 coworking spaces in Washington DC, ranging from boutique shared workspaces and creative co-ops to campus-style coworking hubs to multi-building complexs and luxury spaces.
Hot desking plans start from $100 / month.
Average monthly memberships for dedicated desk space are $350.
Private offices go from about $500 to $900 / month, with utilities included.
Lower costs are one of the reasons behind the growth of the Washington coworking market. In a city where many of the newly built office towers fall in the category of high-end trophy space and are priced well above the market average, options for startups and freelancers would be very limited was it not for the existence of coworking hubs.
Hot desking plans can be found for from as low as $100 / month, and average monthly memberships for allocated desks are $350 for standard desk space. The rates for private offices go from about $500 to $900 / month, with utilities included. A day pass is the cheapest option if you only need space a few times a month.
Shared Office Space & Coworking Spaces in DC
Between 2012 and 2017, the number of coworking spaces in Washington DC's metropolitan area grew by almost 200 percent every year, and growth was mostly driven by the expansion of the TAMI (technology, advertising, media and information) sector in a city where government institutions are always been the typical office occupier.
According to a 2016 report, the demand for DC coworking space could increase to 13 million square feet by 2021, and even now some providers of some top coworking spaces have waiting lists of several months, which confirm the exceptional demand for coworking in the US capital city.
Ongoing growth is clearly in the cards and the expansion of the local coworking market has accelerated since late 2017. In early 2018, there were approximately 1.2 million square feet of office space in the city's coworking hubs, which makes Washington D.C. one of the top 12 largest markets in the nation.
Washington DC Coworking & Shared Office Space
The majority of coworking spaces are located in the city's northwestern and southeastern neighborhoods. In total, Washington is home to approximately 40 different providers and 70 spaces, ranging from small hubs or creative co-ops (like Beyond Studios, Compass, Canvas Cowork and Creative Colony) to campus-style coworking hubs, like the multi-building complex managed by WeWork. Other national providers are present including Carr Workplaces with locations that include Pennsylvania Ave and Dupont Circle and Spaces with various central locations including Spaces NoMa on 3rd St NE.
Also worth noting is the growing amount of boutique coworking options, which mainly cater to niche markets (Hera Hub DC business accelerator for women and Inclusive Innovation Incubator In3) and business owners looking to scale down or those undergoing restructuring. This is the case of Eastern Foundry or Serendipity Labs, which mainly offer options to public sector contractors and large corporates. Similarly, luxury coworking spaces are making their appearance in the city with the opening of the 30,000-square feet venue Bond Collective.
Find Washington DC Coworking Space
Offices.net can help you find shared workspace throughout Washington DC. If you don't see what you want above give us a call on 972-913-2742. Our shared office space search service is free and our experts know the local Washington DC coworking market well. We've got Washington DC coworking spaces to suit every budget and requirement and we look forward to helping you find the perfect shared office space in Washington DC.
Featured Washington DC Business Locations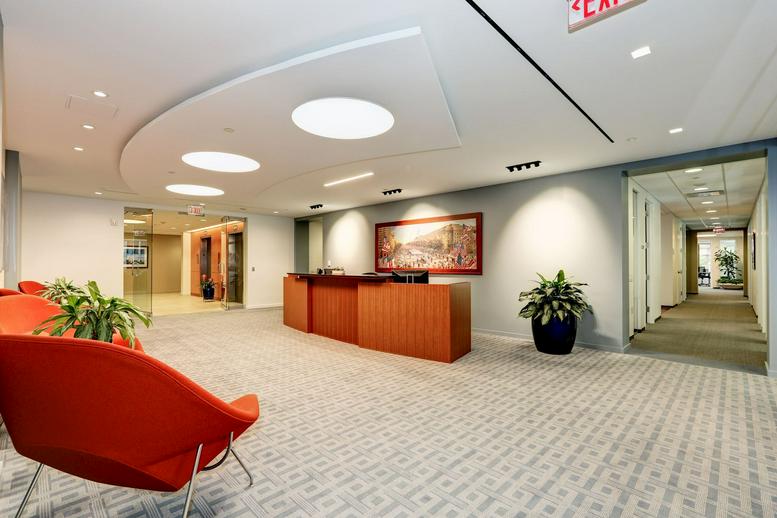 Willard Office Building
Washington DC Office Space
At this high-class and beautifully furnished business workspace, future business occupants will be able to secure one of the most significant business addresses in the nation's capital and let the... Read More >>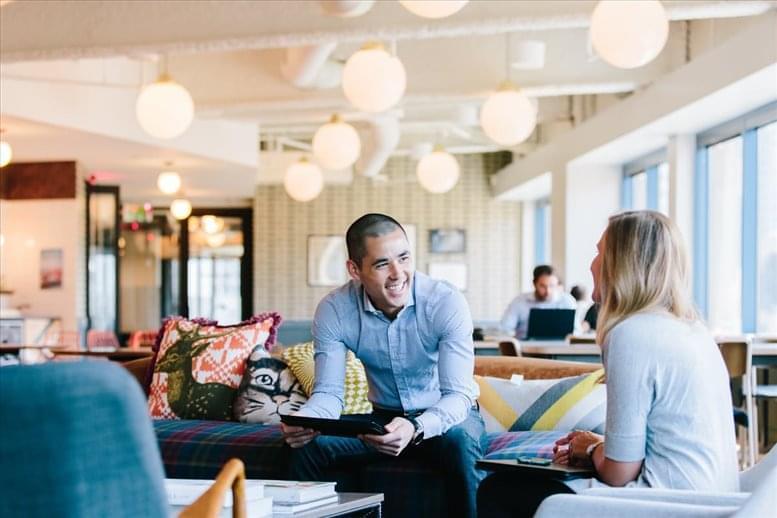 1440 G St NW
Washington DC Office Space
This exceptional and collective officespace, located in a prime location close to the White House, is fantastic for individuals that don't need to work in a conventional workspace. The property has a... Read More >>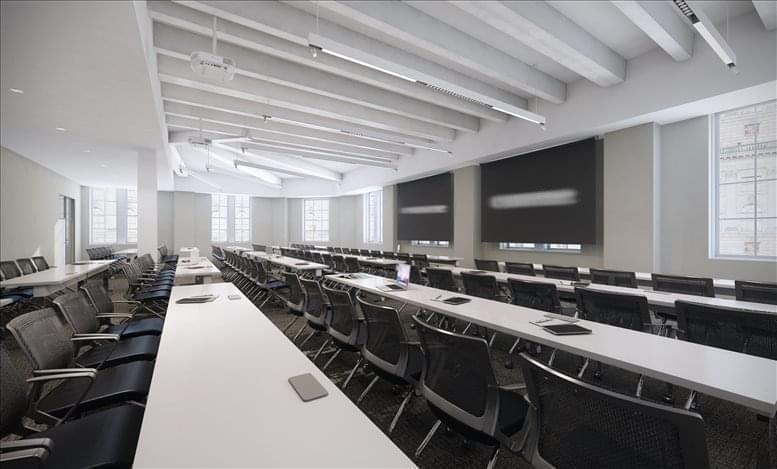 Hamilton Square
Washington DC Office Space
This office space on 14th Street NW is one of the smartest places to work and meet in Downtown Washington DC. The venue includes furnished work suites that are tailored specifically for... Read More >>