View listings for other types of office space in and around Jacksonville.
See more offices in and around Jacksonville.
Coworking Space Jacksonville FL
The development of Jacksonville's coworking market has been boosted by the city's pro-business environment and by the steady growth of the local freelance community, which has notable strengths in high-value sectors like sciences, technology, and biotechnology.
The origins of coworking in Jacksonville can be traced back to the early 2010s when a group of local startups with an interest in commercial real estate noticed a gap in the market. The group organized a multi-day coworking trial to gauge interest among Jacksonville entrepreneurs in having access to collaborative office space in the downtown area. The overwhelmingly positive response led to the establishment of Cowork JAX, and eventually others followed suit given the success of the coworking model.
Another important factor is the shifting landscape of the city's office market: while being a secondary office location, Jacksonville has gathered the interest of investors and has recently seen a spur of activity and sale transactions in the downtown area.
This flurry of activity is simultaneous with a wave of optimism among entrepreneurs and business owners, which in turn is coincidental with strong economic indicators that situate Jacksonville's recent and future job growth rates well above the US average. This renaissance is helping position Jacksonville as one of the most desirable office locations in northeastern Florida.
However, the city's traditional office market is far from consolidated and still shows gaps in terms of the overall quality and diversity of the office space on offer. Jacksonville's office market is dominated by logistics, finance, and insurance, which has left businesses in other sectors or with other space needs with few options. All these factors have come together favoring the ongoing growth of the coworking model.
Cowork Jacksonville
Where can you find Jacksonville cowork spaces?:
Jacksonville's coworking space is mostly split between the CBD and Southbank. Outside of Jacksonville's city center, other areas that offer space in coworking hubs include Orange Park, Baymeadows and Southside - the area known as the Butler corridor.
Who are Jacksonville's cowork operators?:
The largest coworking operator is Regus, which has multiple locations downtown, in Southside, and in the Jacksonville Beach area. Novel, LionShare, Kuna, The Bungalow, and The Nest are other well-known options that offer shared office space in some of the city's most in-demand locations. In addition, shared office space has been made available within the University of North Florida campus as part of an accelerator program focusing on innovation and entrepreneurship and on helping select startups enter the market with a solid footing.
What does coworking space in Jacksonville cost?
The average costs for coworking space in downtown Jacksonville are:
$25 for day passes;
$100 / month for part-time access;
$150 / month to $250 / month for full-time hot desking memberships;
and $300 / month for reserved desk space.
Private offices in flexible workspace centers cost anything from $650 to $1,500 depending on the number of desks
and large team suites start at $200 / person.
In suburban locations costs are slightly lower with:
$20 for day passes;
$175 / month for full-time hot desking memberships;
and private office suites ranging from $600 to $1,000/ month
.
Find Coworking Space in Jacksonville FL
Offices.net can help you find shared workspace throughout Jacksonville, Florida. If you don't see what you want above give us a call on 972-913-2742. Our cowork search service is free and our experts know the local market well. We look forward to helping you find the perfect coworking space in Jacksonville, FL.
Featured Jacksonville Business Locations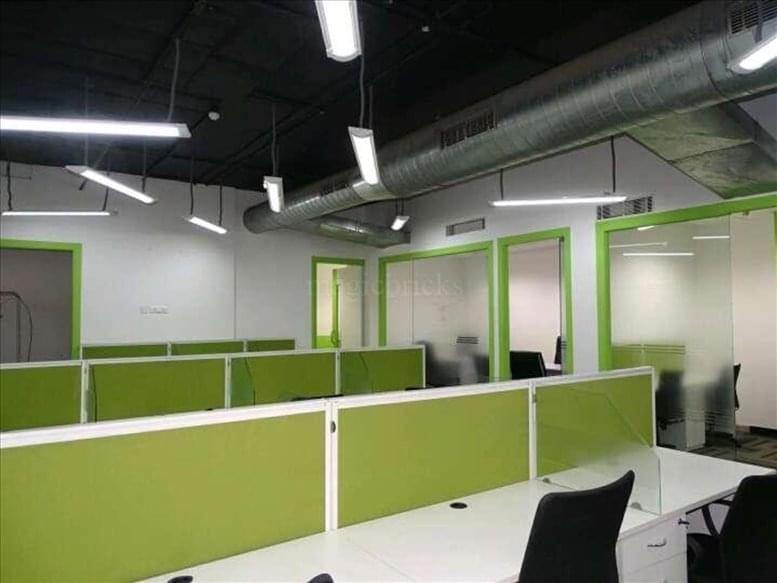 Bank of America Tower
Jacksonville Office Space
Providing an outstanding portfolio of executive office space on flexible terms, the landmark environmentally friendly granite 42-storey Bank of America Tower building is ideally located in the heart... Read More >>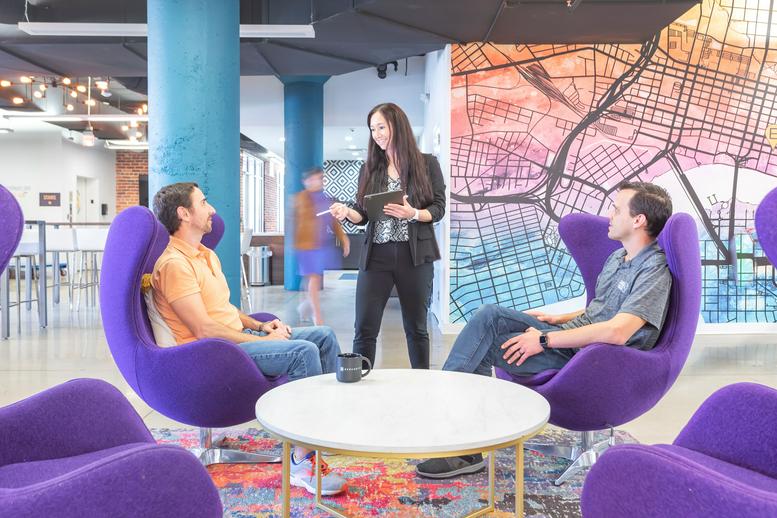 Groover-Stewart Building
Jacksonville Office Space
This beautifully fitted out, state-of-the-art business center is home to a superb selection of contemporary office space solutions on flexible terms. You will be able to choose from buzzing communal... Read More >>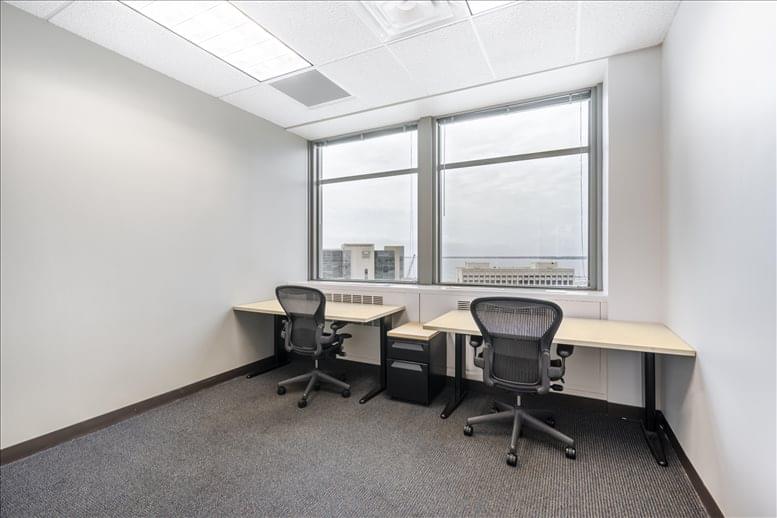 Aetna Building
Jacksonville Office Space
Situated next to St Johns River in Jacksonville, this well placed office building provides a great selection of workspace options on flexible terms. Situated within the property itself is a gym,... Read More >>