View listings for other types of office space in and around Charlotte.
See more offices in and around Charlotte.
Coworking Space in Charlotte, North Carolina
The coworking market is growing, with the amount of shared office spaces in Charlotte doubling every year during the last decade. Compared to the high cost and long term commitments associated with conventional office space leases, coworking spaces in Charlotte are available at low fees on day passes and month-to-month rents:
Shared desk space costs between $100 to $250.
Dedicated desks start at $200 / month.
Private offices in coworking centers range from $400 to $700 / month.
Shared Office Space & Coworking in Charlotte, NC
The shared office market in North Carolina's capital city is showing clear signs of growth. In a matter of a few years, the city has seen the emergence of over a dozen coworking hubs, and a report on coworking opportunities in North Carolina found that this market has doubled in size annually since 2006. The reasons behind the growth of coworking spaces in Charlotte are many and reflect the trends of the national economy:
a shift towards a mobile workforce;
an increase in the number of professionals who work on a freelance basis;
the growth of the creative sector;
and demographic changes like the incorporation of Millennials into the city's workforce.
Adding to that is the lack of office space that could accommodate this type of office occupiers, as traditional office space typically commands higher rates and requires a medium to long-term commitment.
By contrast, Charlotte cowork space is available at low fees and month-to-month leases, so it offers the opportunity to scale up or move into private offices as and when required. This has led to entire floors or even whole office buildings in downtown Charlotte being renovated and turned into modern coworking spaces.
Options & Costs for Charlotte Coworking Space
On the whole, the shared office space market in Charlotte is not as mature as in other US cities. Among other things, this means that typical occupiers are solo-preneurs and owners of small businesses, unlike in more mature markets, where coworking hubs are also used by large corporates. However, this is likely to change over time, and in fact some large companies are already signing up deals at coworking spaces in Charlotte.
Local coworking spaces tend to be pretty large, and many are leased in Uptown buildings. This is the case of the 46,000 square feet WeWork venue located in the South College area, or venues like Industrious Charlotte, which is housed in the Bank of America building and has more than 250 members. Industrious, WeWork, Hygge Coworking, and Advent Coworking are the main players in the Charlotte coworking market, but it's also worth mentioning recent arrivals from smaller operators like CoCoTiv, C3 Labs creative hub and event space, Launch Factory, dog friendly Bijou, Packard Place and Industry in the NC Music Factory.
Costs are on par with other U.S. cities, with monthly coworking memberships priced at anything between $100 to $250 for shared desk space, dedicated desks starting at $200 / month, and private offices ranging between $400 and $700 / month.
Coworking Space Charlotte, NC
Offices.net can help you find shared workspace throughout the Charlottem North Carolina. If you don't see what you want above give us a call on 972-913-2742. Our shared office space search service is free and our experts know the local coworking market well. We've got coworking space in Charlotte to suit every budget and requirement and we look forward to helping you find the perfect shared office space in Charlotte, NC.
Featured Charlotte Business Locations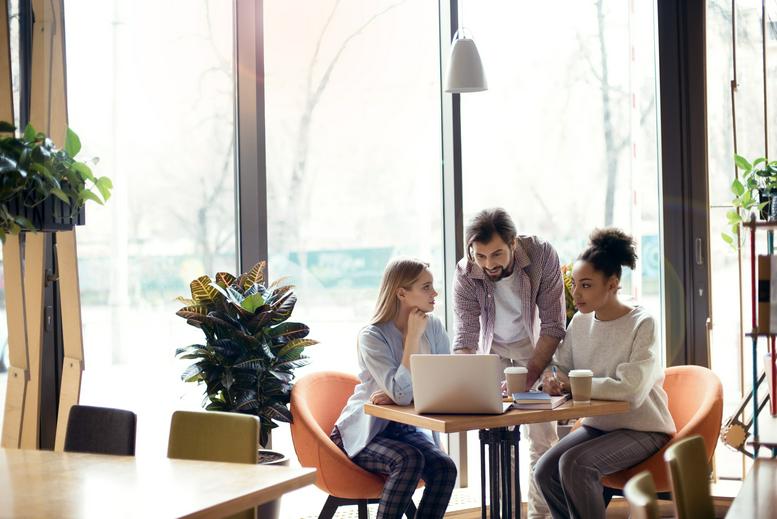 Bank of America Plaza
Charlotte Office Space
You can now get day pass access and monthly coworking memberships in a collaborative and professional environment in the Bank of America Plaza on Tryon Street, Charlotte NC. These contemporary... Read More >>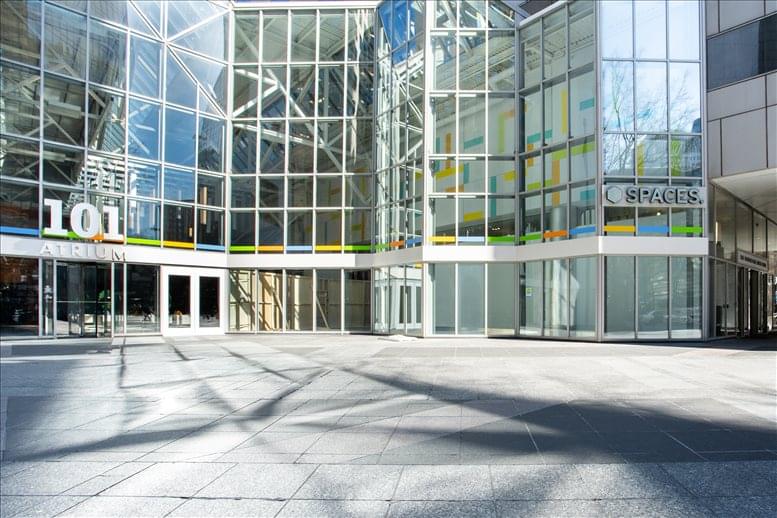 101 North Tryon / 101 Independence Center
Charlotte Office Space
This center has a combination of flexible coworking and private office space making for great options designed specifically for you and your team. Take the chance to office out of this space to... Read More >>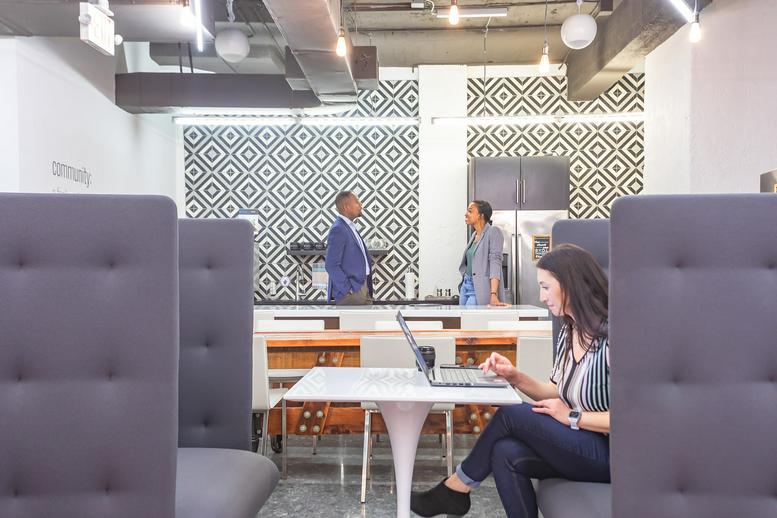 227 W 4th St
Charlotte Office Space
You can now rent affordable coworking memberships and day passes in a modern business center in the heart of Uptown Charlotte at 227 West 4th Street. This modern center boasts a vibrant and... Read More >>