View listings for other types of office space in and around Dallas.
See more offices in and around Dallas.
Coworking Space Dallas, Texas
In late 2017, Dallas - Fort Worth coworking spaces included more than 60 hubs taking up more than 1.2 million square feet, and experts predict that figure could easily double in the near future.
While the local coworking market is not as mature as those in other cities, the figures speak for themselves: the number of coworking hubs in Dallas has tripled in barely 3 years, and the number of landlords embracing the concept over that of traditional commercial office leases in constantly on the rise.
Dallas Real Estate: Coworking Space Sub-Market
According to real estate firm CBRE, Dallas is now one of the top 10 flexible office markets in the United States and future prospects are encouraging both for landlords and business owners in search of more flexible options.
The growth of the local flexible office space market has been greatly bolstered by Dallas' status as one of the main hubs of the so-called Silicon Prairie, an area that spans the Dallas - Fort Worth metropolitan area and that has become the base of leading tech companies.
Coworking expansion is also supported by other positive economic indicators, such as a diversified and resilient economy and a very active labor pool, along with a healthy commercial real estate that is expected to soon gain primary market status.
Coworking Space Dallas | Shared Workspaces | Creative Space
Amid a fast-growing office market, coworking options are becoming popular with companies looking for satellite space in Dallas as a gateway to Texas, and also among those in expansion stages and large corporates searching for headquarters space or relocating after the tech boom that the city has been recently experiencing.
Dallas Coworking Locations: The majority of coworking spaces are concentrated in the city's central business district, Uptown Dallas, the Design District, and Deep Ellum.
Shared Workspace Providers: Large operators like WeWork, Industrious, Level Office and Serendipity Labs are already present in the city with one or more locations. Local cowork hubs and incubators include:
The non-profit Dallas Entrepreneur Center and Addison Treehouse
Nod Coworking for startups
Common Desk Deep Ellum and Oak Cliff
TopDesk Co-Working and event space
Foundry Club has two locations in the city
Coworking Space Costs: The average annual cost of dedicated coworking space in Dallas is approximately $2,400 / worker / year, as opposed to more than $4,600 per workstation in traditional office space. The cost of shared space on a hot desk model averages $200 / month, although some hubs offer shared space for $125 and others can go up $400. Dedicated desks range from $200 to over $500, and private offices go from $350 to more than $2,000 / month.
Find Coworking Space in Dallas, TX
Offices.net can help you find startup spaces and shared workspace in Dallas. These office spaces offer day passes / dropin days, coworking memberships, dedicated desks and hot desk rental as well as private offices, studios and event space.
Dallas' coworking spaces include high speed internet, private phone booths and meeting space, regular upcoming events, cafes and kitchens with complimentary beverages, bike storage and community managers. Most of the shared workspaces offer a trial day so give us a shout and we'll arrange for you to visit an office.
If you don't see what you want above give us a call on 972-913-2742. Our shared office space search service is free and our experts know the local coworking market well. We've got Dallas coworking spaces to suit every budget and requirement and we look forward to helping you find the perfect shared workspace in Dallas, TX.
Featured Dallas Business Locations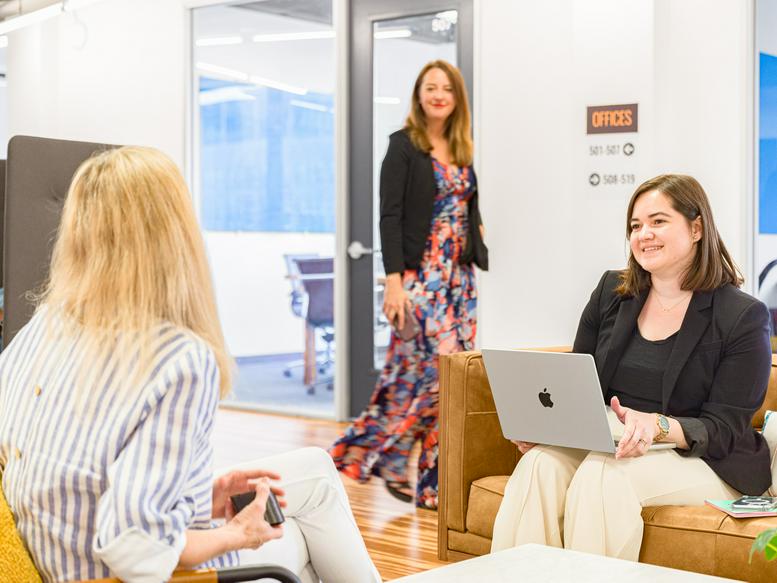 Katy Building
Dallas Office Space
This impressive and renowned commercial center is an important fixture for the local area, with a large amenity space providing company owners and associates the advantages of a vast corporate... Read More >>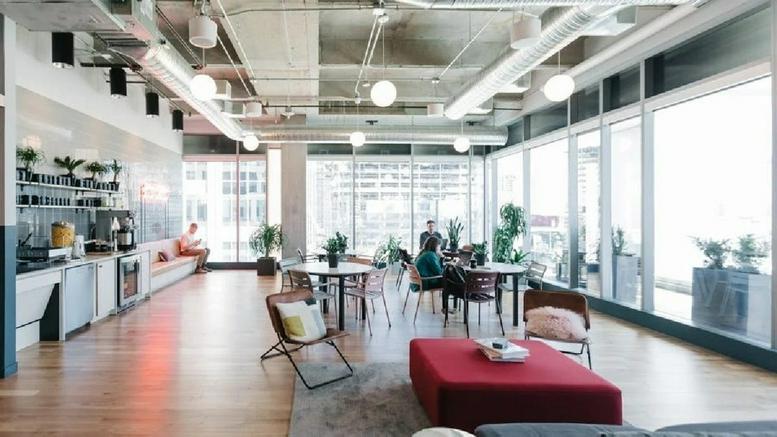 Parkview
Dallas Office Space
This stunning light filled boutique work space split over three floors has all the flexibility to suit your needs, whether creative or corporate. With an outdoor balcony for a quick lunch or morning... Read More >>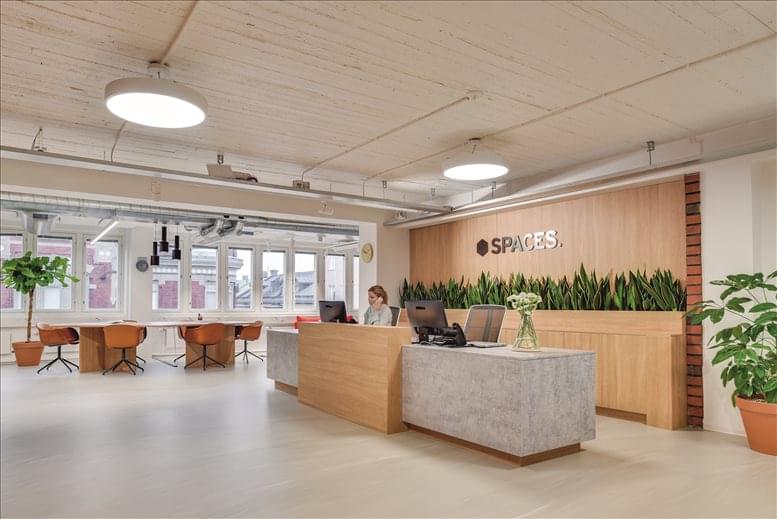 2550 Pacific Ave
Dallas Office Space
Discover a convenient and flexible workspace at Deep Ellum. Deep Ellum is a spacious creative workspace, ideally located in the liveliest entertainment district of Old East Dallas. In an area filled... Read More >>