View listings for other types of office space in and around Irvine.
See more offices in and around Irvine.
Coworking Irvine, Orange County | Operators & Locations
In Orange County, most coworking hubs are located within the triangle formed by Anaheim, Orange City, and Newport Beach, and there is a smaller cluster near the Aliso Viejo / Mission Viejo areas. Within Irvine, the areas with the most coworking options are Downtown / Woodbridge, University, Spectrum Center, and the Quail Hill area along the I-5. The main operators in the area are Premier Business Centers, WeWork, Industrious, ServCorp, TechSpace, and Carr Workspaces.
Coworking Irvine, Orange County | Trends & Costs
Current trends in the local economy suggest that the Irvine area may be poised to become the next Silicon Beach, which will have an impact on the local office market. In 2018, the total office inventory in Orange County was in the region of 90 million square feet, so the coworking market still offers scope for growth. A mix of new and converted creative workspaces are being launched to suit a new generation of entrepreneurs and employees looking for flexible space that promotes collaboration and innovation.
Coworking memberships and options in Orange County offer flexibility and affordability. Average costs are as follows:
Day passes can be found for as low as $20 / day per person
Hot desk memberships are available for under $200 / month and go up to $400 / month
Dedicated desks range between $500 and $600 / month
Team desks start at $800 / month, and private offices at $600 / month for single occupancy to over $3,000 for a team of six, although larger teams can also be accommodated in some of the local coworking hubs.
Coworking Space Orange County | Shared Office Space Irvine, CA
An excellent supply of talent and an established business community have made the area favorable to entrepreneurship and to modern office accommodation options, like coworking. The take up of large office plates by corporations made it harder for tenants with smaller space requirements to find suitable office accommodation.
At the same time, the majority of tenants in the traditional office market look for units of 25,000 square feet and above, which means office occupiers with other requirements have to consider alternative office space arrangements. This led to the appearance of the coworking market, which was established in Orange County in the early 2000s but took about a decade to become a more mainstream option for office occupiers.
Coworking in Orange County | How Much & Who Uses It
Orange County is now considered a hotspot for coworking, and in 2018 it amounted to nearly 700,000 square feet of space, almost the same size as the downtown Los Angeles coworking inventory. Coworking tenants come from various sectors, reflecting the diverse nature of the local business community and including everything from legal services to graphic design, marketing, banking, etc...
Moreover, decreasing vacancy rates for conventional offices along with a rise in average lease costs have driven many to the county's coworking spaces. Irvine is the clear capital of coworking in Orange County since the city's total inventory amounts to more than half of the county's total square footage, followed by towns like Newport Beach, Costa Mesa, and Orange City.
Why Choose Coworking Space in Irvine, Orange County, CA
As one of the largest cities in Orange County, Irvine offers high living standards and a pleasant and safe environment while being a convenient base for business owners due to its proximity to venues like Los Angeles airport and Los Angeles Exhibition Center, which are only 40 miles away.
Despite its proximity to Los Angeles, Irvine has its own talent pool drawn from prestigious educational institutions like Concordia, the University of California, and LaVerne, which are known for the skills of their graduates in Management, Business, Marketing, and Computer Science. The city also has a large labor market with growth rates exceeding 260 percent in a single year and an above average number of residents involved in technology and professional services.
Adding to that is Irvine's solid reputation as a startup city, which has attracted successful tech ventures like Alteryx, Cylance, and Acorn and has earned the city the well-deserved nickname "City of Innovation". Irvine is also known for serving as the base for the corporate headquarters of large companies like Mazda, LA Fitness, Western Mutual Insurance, Asics, Samsung, Toshiba, and Paragon Software.
Irvine's business environment reflects the scene at larger scale throughout Orange County, which is home to several Fortune 1000 companies, including Ingram Micro, Western Digital, Allergan, and Sun Healthcare.
Featured Irvine Business Locations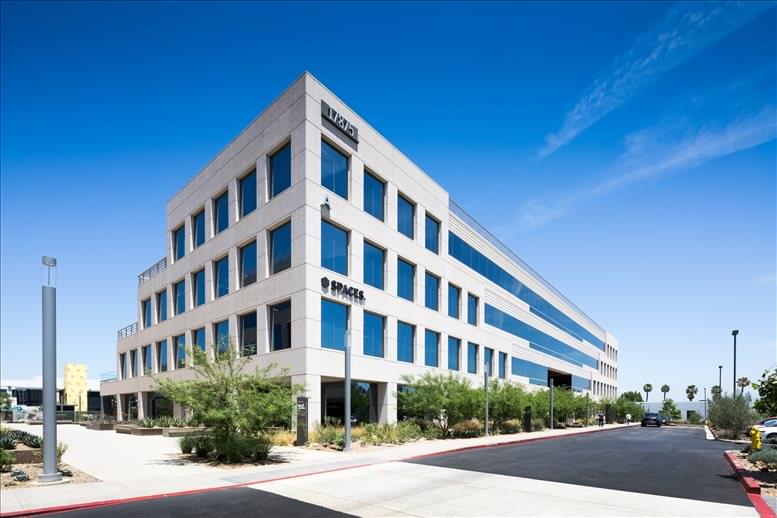 Intersect
Irvine Office Space
This state of the art and highly prestigious business center installation, located on Van Karman Avenue, is a creative co-working space that helps to inspire innovative thinking among like-minded... Read More >>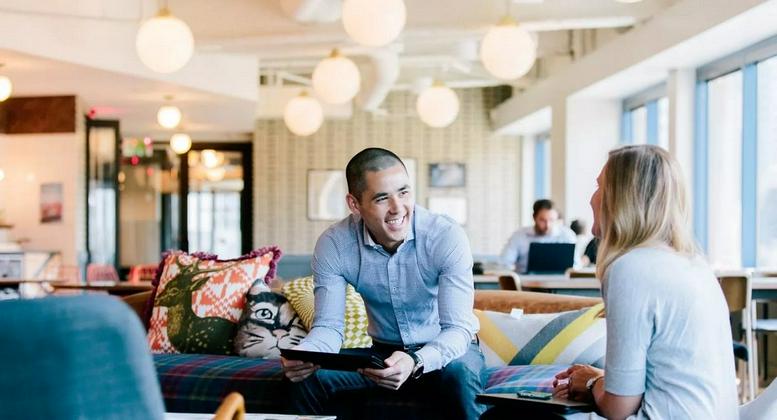 2211 Michelson Dr
Irvine Office Space
This ultra-modern office space is strategically situated in Irvine Business Complex, an area fuelled by innovation, placing you and your business in the best company. You will be able to take... Read More >>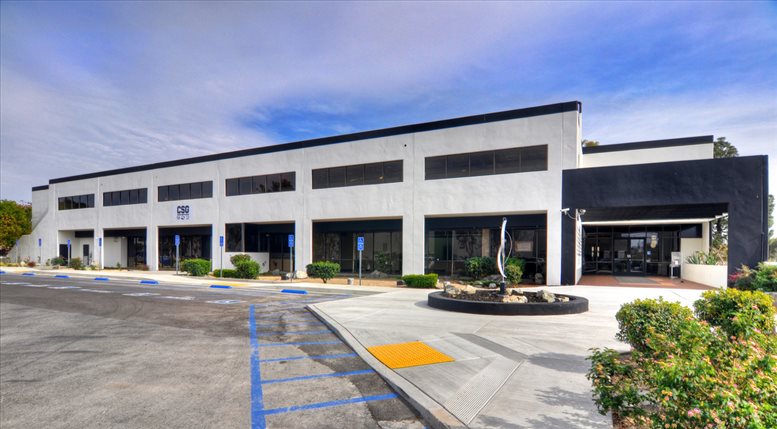 Eureka Building
Irvine Office Space
This space is a three-acre technology campus in Irvine, California consisting of both commercial/co-working spaces and tech and creative companies. The building boasts a beautiful outdoor area, "The... Read More >>