View listings for other types of office space in and around Manhattan.
See more offices in and around Manhattan.
Coworking Space in Manhattan, New York
Manhattan is the largest coworking market in the United States, as it is home to nearly 250 shared office space hubs amounting to more than 7.7 million square feet. With something for everyone, Manhattan's diverse range of coworking spaces appeal to startups, established businesses and large corporates.
The average cost for monthly memberships for a dedicated desk is just under $1,200 / month.
Shared desk space - or hot desking - starts at $300 / month.
Coworking spaces in NYC reflect the city's innovative and forward-looking approach to business and new forms of shared space are always appearing. For example, there are several restaurants that double as coworking spaces during the day, as well as outdoor coworking hubs such as the one planned by Industrious, or the multi-purpose space that will be created in a historical building along Madison Avenue.
The largest operator of coworking space in this area is WeWork, with nearly half of the total coworking inventory in Manhattan and over 30 central locations in the borough including buildings on world famous streets like Park Avenue, Madison Ave and Broadway. Other coworking space providers are well represented including the creative / event space at NeueHouse in Kips Bay, The Farm Soho on Broadway, District CoWork Nomad and top coworking spaces in the Financial District, Midtown West, Lower East and just about everywhere in Manhattan.
Shared Office Space & Coworking Spaces in Manhattan NY
As one of the United States' most representative business locations, and being a renowned global financial hub, Manhattan was bound to become a prime coworking market, ahead of even such shared workspace behemoths as San Francisco and Los Angeles. The local market has been growing at a fast pace since the mid 2010s, and it has since expanded at an average of 22 percent every year. In 2017 alone, commercial real estate leases involving coworking space in Manhattan amounted to more than 1 million square feet of office space.
Market analysts agree that the main reasons behind the rapid growth of the Manhattan coworking market in recent years are:
The fact that many coworking space providers have received large amounts of capital investment from external partners for the purposes of expansion;
as well as a growing number of New York-based startups raising millions of dollars in venture capital investment;
a generalized diversification of coworking office space in New York City.
Although Manhattan office occupiers show a preference for traditional long-term office leases, many are willing to try out shared office space, and so it is expected that by 2020 the total amount of Manhattan office space allocated to coworking will be in the region of 15 million square feet, a figure that amounts to 4 percent of the area's total office stock.
NYC Coworking Space: Manhattan Market
For the time being, and according to a 2018 report, Manhattan is the largest coworking market in the United States, as it is home to nearly 250 shared office space hubs amounting to more than 7.7 million square feet. The numbers confirm that Manhattan is a clear leader in the coworking industry, and that the local market has managed to grow based on diversification, as it now appeals to established businesses, large corporates, and early-stage firms alike.
The Manhattan coworking market is in leading position not only in size, but also in prices, as local coworking spaces are known for commanding some of the highest rates in the nation. According to data released in early 2018, the borough's average is just under $1,200 / month, whereas in all other boroughs monthly averages range between $330 and $430 / month. However, coworking space is still an appealing option, since there is no need for security deposits or fit-out expenses, and more affordable options exist when it comes to shared desk space, which starts at $300 / month and is on par with average costs for other major U.S. cities where there is an active coworking market.
Find Manhattan Coworking Space
Offices.net can help you find shared workspace throughout the NYC borough of Manhattan. If you don't see what you want above check out more NYC coworking spaces or give us a call on 972-913-2742. Our shared office space search service is free and our experts know the local NYC coworking market well. We've got NYC coworking spaces to suit every budget and requirement and we look forward to helping you find the perfect shared office space in Manhattan, NY.
Featured Manhattan Business Locations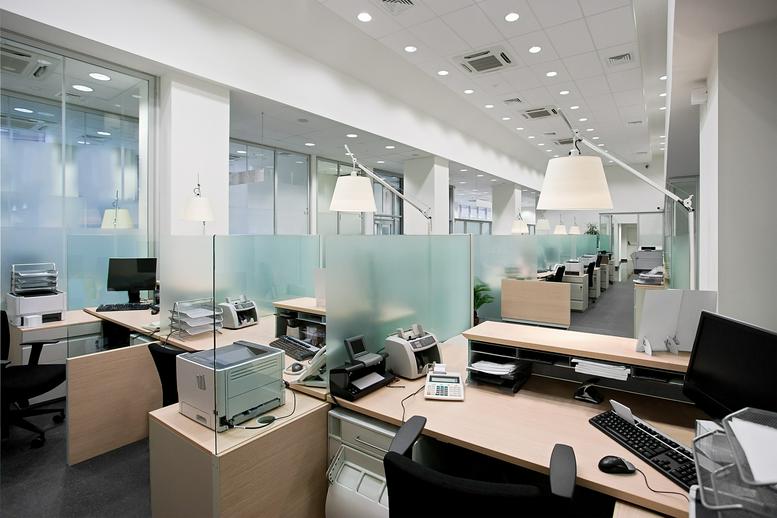 106 W 32nd St
Manhattan Office Space
106 W 32nd St is a 6-story building located in the Chelsea neighborhood of Midtown Manhattan, New York City. The business center here offers a full floor of luxury private offices, shared workspaces,... Read More >>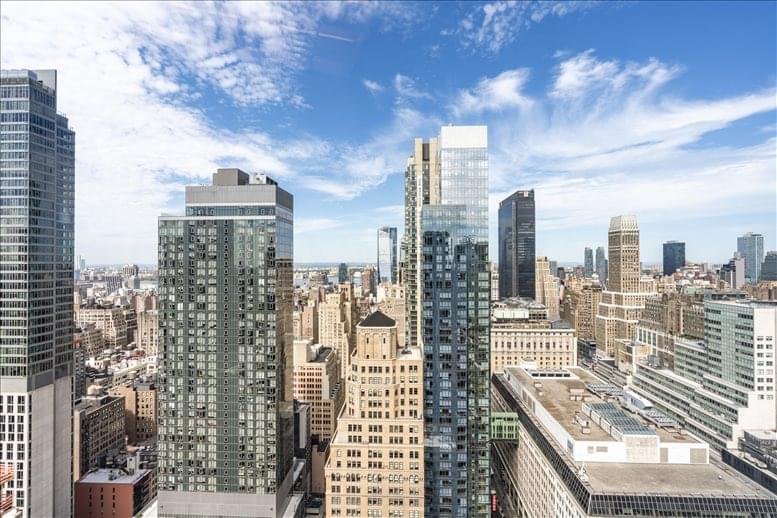 NoMad Tower
Manhattan Office Space
Nomad Tower is a premium, 39-story skyscraper situated in the Koreatown neighborhood of Midtown Manhattan. The building offers coworking and office space for rent with floor-to-ceiling windows that... Read More >>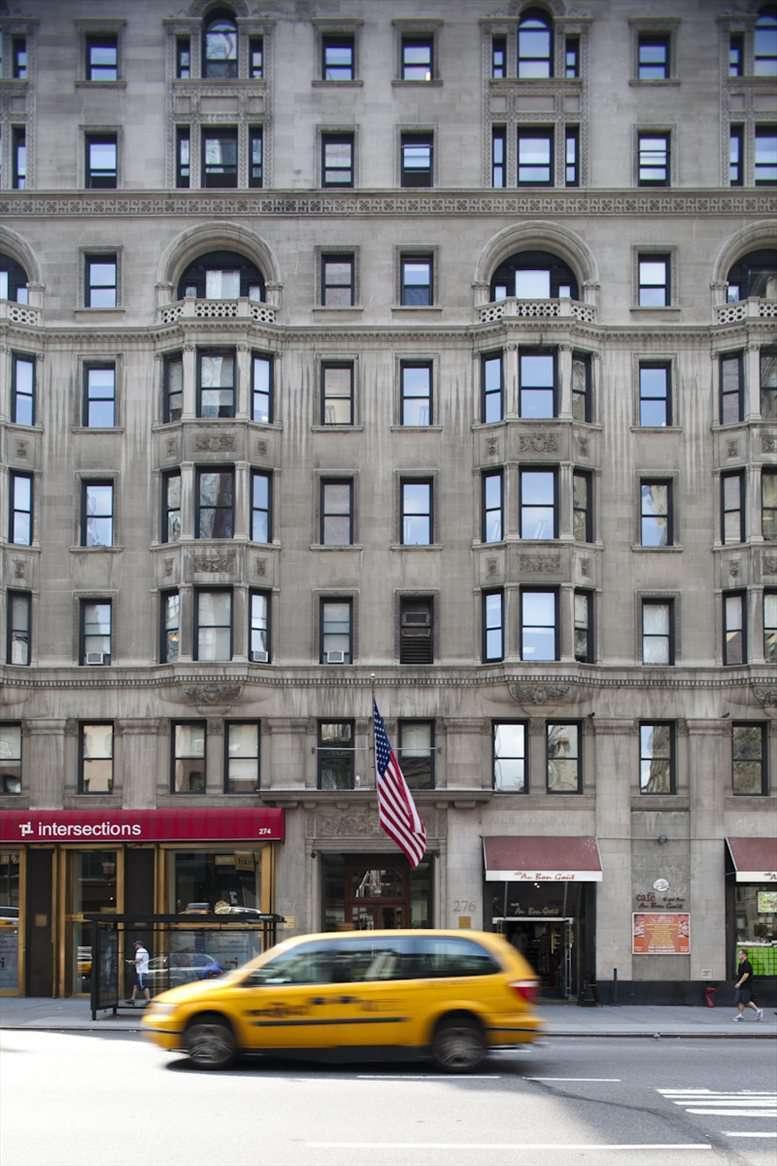 276 5th Ave
Manhattan Office Space
This exquisitely furnished and technologically innovative, state of the art workspace solutions provider is conveniently located in a first rate, contemporary 12-storey office building serviced by... Read More >>