View listings for other types of office space in and around Santa Monica.
See more offices in and around Santa Monica.
Coworking Space in Santa Monica CA
As part of the West Los Angeles market, Santa Monica has one of the most dynamic commercial real estate markets in the United States. This means competition is tight and market conditions favor rising prices across both Class A and Class B office space, which are among the highest in West Los Angeles. Moreover, traditional offices have occupancy levels of approximately 95 percent, and availability is expected to keep decreasing.
Aside from availability, another factor contributing to the quick expansion of the Santa Monica's coworking market is the availability of local talent and a change in the mindset of landlords regarding the benefits of shared office space. All in all, Santa Monica is among the top 5 markets in Greater Los Angeles where the number of coworking spaces is concerned.
Although the majority of coworking tenants are small startups and mid-size companies, local coworking hubs are capable of accommodating larger businesses too. It is worth noting that some of the local coworking hubs in Santa Monica can accommodate large teams of 50+ people in private office units. For instance, Dropbox and Delta Airlines are some of the corporate users of coworking space in Santa Monica.
Santa Monica Coworking : Providers & Locations
WeWork, Village Workspaces, and Premier Business Centers are the main coworking operators in the city, but there are other options like Cross Campus and Spaces, which have recently acquired shared office facilities in the downtown Santa Monica. Most hubs are located between Ocean Avenue and Lincoln Boulevard, although there are also some in the southern suburbs near Ocean Park, and also along the I-10 road and Santa Monica Boulevard.
Santa Monica Coworking & Creative Space : Growth
Moreover, hundreds of thousands of square feet of office space have been earmarked for creative space conversions. For example, a former branch of Barnes & Noble was turned into a large coworking hub on Third Street, a prime location within downtown Santa Monica. Overall, there is plenty of scope for growth considering that Santa Monica ticks all the boxes that make it attractive to the industry sectors and worker profile that prefer coworking as their form of office accommodation.
Cost of Coworking in Santa Monica, California
Average coworking rates for hubs in Santa Monica are as follows:
Hot desk memberships cost approximately $350 / month
Dedicated workstations are priced at around $600 / month in downtown areas, and slightly lower in other locations
The cost of private offices is based on occupancy, and can go from $1,000 / person / month to $8,000 for a team of 10, although lower rates are available the farther away you move from the waterfront / downtown areas.
Flexible Offices & Shared Office Space Santa Monica, CA
Santa Monica boasts a laid-back atmosphere along with proximity to Los Angeles and an established business community that has made the city an appealing location for business owners in search of office space. The local business scene is clearly tech-oriented since Santa Monica was the former home of Yahoo, and currently has other high-profile tech players such as Oracle, Hulu, and Headspace. And since Santa Monica is considered the original Silicon Beach location, businesses based here can benefit from extensive support and infrastructure.
The city's reputation as a creative hub has also made it attractive to those interested in coworking space as an alternative to conventional office leases. Creative sectors like entertainment, media, and digital are driving the local economy forward, and in many cases are behind some of the largest office lease transactions in the West Los Angeles area.
The city has also experienced ongoing job gains in technology and other office-using sectors. All these factors combined have resulted in a shortage of high-quality conventional office space, which in turn has drawn to the area forward-looking businesses that are comfortable exploring alternative office solutions.
Featured Santa Monica Business Locations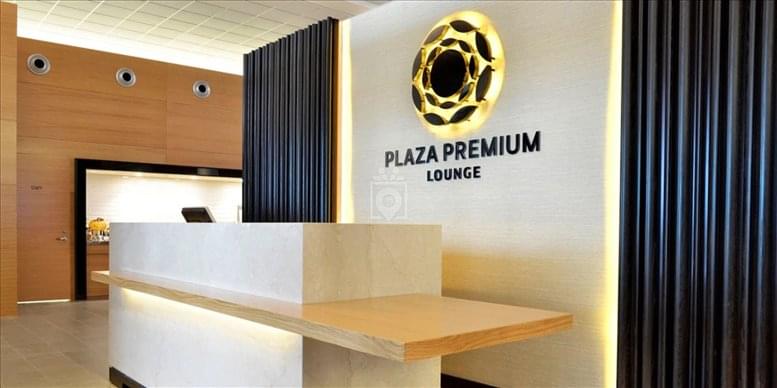 730 Arizona Ave
Santa Monica Office Space
Spaces Silicon Beach provides businesses with an innovative and collaborative home with impressive facilities and workspaces at 730 Arizona Avenue. These stylish and modern coworking spaces occupy... Read More >>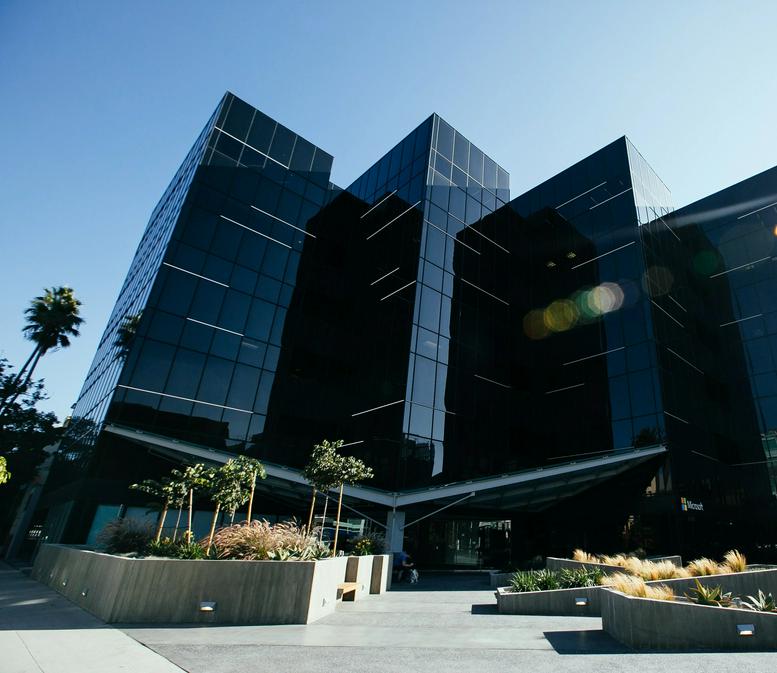 520 Broadway
Santa Monica Office Space
With approximately 113,000 square feet of Class A space, 520 Broadway is an all-glass office building in the heart of Santa Monica. Completed in 1981, the six-story structure has some of the largest... Read More >>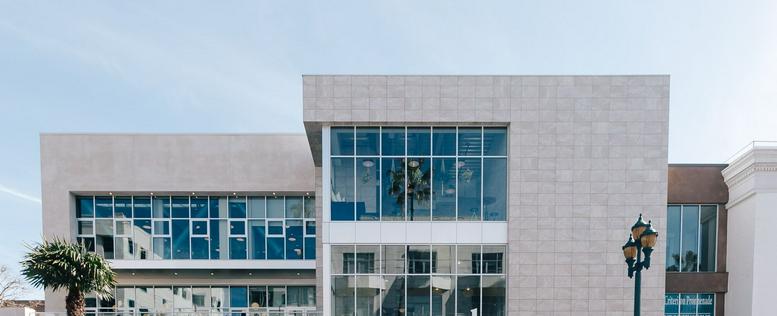 312 Arizona Ave
Santa Monica Office Space
Amidst Santa Monica's laid-back setting is 312 Arizona Avenue, a modern building with more than 30,000 square feet of quality office and desk space. The minimalist three-storey property offers a... Read More >>