January 14th, 2020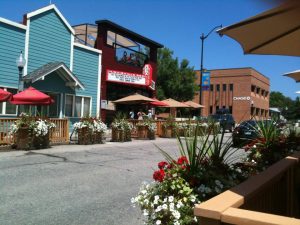 Louisville is a mid-sized urban center in Boulder County with a population of approximately 20,000 people. The city has a central location within Colorado and is within easy reach of other major cities, with Denver only a 30-minute drive away and Boulder just 10 minutes to the west.
Key Industries and Employers in Louisville, Colorado
Key industries in Louisville include education, real estate, healthcare services, retail, trade, transportation, finance, and leisure. The city's industry base is reflected in the list of main employers, which are Avista Adventist Hospital (with nearly 700 employees), telecommunications firm Zayo Group, the Sierra Nevada Space Corporation, the City of Louisville, Fresca Foods, Balfour Senior Living, and technology solutions company Medtronic.
The labor market in Louisville generally evidences low unemployment levels, which at an average of around 3.5 percent are well below the national average. The number of college graduates is above the US average, standing at nearly 70 percent (compared to 28 percent US-wide), and 35 percent of Louisville residents have a graduate degree. Self-employment levels are 18 percent higher than those in the Denver – Aurora metropolitan area. Read the rest of this entry »