June 24th, 2017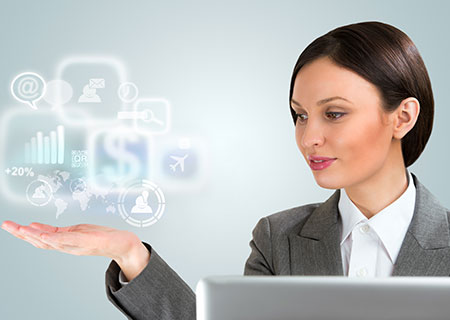 The following is the fifth in our series focusing on providing information on the various types of office space available, from business parks to hot desking and project space, business incubators, conventional office accommodation, managed offices to shared co-working options.
For a business in need a prestigious office address and presence without an office lease, virtual office options are a great solution.
What is a Virtual Office?
A virtual office is a most effective solution to the dilemma faced by small businesses and entrepreneurs. Virtual offices provide an address, usually in a recognized business district, and other amenities that allow users to maintain a professional image without having to maintain a high cost conventional office space.
Why have a Virtual Office?
A virtual office allows work from home entrepreneurs more economic efficiency. Having a virtual office helps retain the image of a traditional business, with a professional office address, without the expense of renting an office in the business district. Virtual office users have the benefit of being able to flexibly match expenses with incomes increasing or decreasing the services as their revenue fluctuates.
Virtual offices can help reduce overhead while maintaining a high level of professionalism. They provide you with both communication services and physical space services, based on your need and determined by you.
What is included?
Generally, a virtual provider offers a business address and mail handling services, at the least. At the most, programs will include physical offices, dedicated phone lines with receptionist service, and meeting spaces. Virtual office services offer a variety of packages that include some or all of these amenities. Some services allow you to customize a package to suit your particular needs. Read the rest of this entry »