January 5th, 2021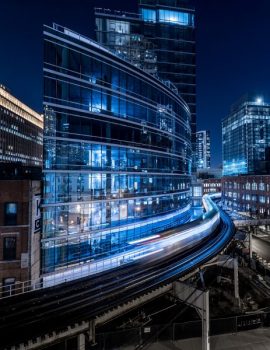 There are several types of office space in the USA. These properties are classified according to their quality standards and amenities, using the classification system developed by the Building Owners and Managers Association. This system establishes three main types of office space: Class A, Class B, and Class C. Here are the defining features of each Class:
Class A Office Space
These properties are characterized as having the highest quality standards, amenities, and fixtures. Common features include top-tier HVAC and lighting systems, the latest telecommunications infrastructure, and often have unique design or architectural traits. Because of their high standards, Class A offices are typically (but not always) in new or trophy buildings with high-quality road and mass transit connections. Location also plays a role in Class A offices, as they are often located in sought-after areas such as Capitol Hill, Downtown Los Angeles, and The Loop in Chicago.
Class B Office Space
Class B properties are a middle-of-the-road option for office-based businesses. They are a step below Class A properties in terms of design, systems, and infrastructure, but they are still functional spaces that can accommodate a wide range of office operations. Depending on their location and potential, some Class B buildings are acquired by property management or investment firms and refurbished to Class A standards. Many of these offices are located in buildings that are between 10 and 20 years old.
Class C Office Space
Class C offices are typically located in older buildings (20 years+) outside of the CBD or other highly sought-after business areas. These properties may have outdated infrastructure, fixtures, and amenities, with some requiring partial renovation.