October 1st, 2019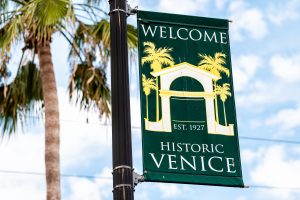 The city of Venice is located on Florida's west coast, approximately 20 miles south of Sarasota and 60 miles away from Fort Myers. Administratively, Venice is part of Sarasota County and has a permanent population of over 22,000 people, although this figure increases during the winter months, when many snowbirds move to the city temporarily.
Key Industries and Employers in Venice, Florida
In its origins, the city's economy relied on agriculture, fishing, and trade, but currently Venice has a diverse economy that has so far been able to weather the global economic downturn. The largest industries are healthcare and educational services, followed by retail, trade, accommodation and food services, finance, insurance, and manufacturing. Tourism and recreation are also essential to Venice's economy due to the city's seaside location and proximity to several natural reserves.
Key employers in Venice include manufacturing firms PGT Industries, which was named one of Florida's best employers by Forbes (with over 2,800 employees) and Tervis Tumbler, Venice Regional Bayfront Health, Bon Secours Venice Healthcare, and Publix Supermarkets.
Venice has seen a marked increase in the job market over this last year (2019) of 2.6%, with only a slightly lower unemployment rate (3.3%) than in the rest of the US (3.9%). Predictions show future job growth over the next decade to be just over 42%. Venice resident's average income comes in at just under $40,000 a year, which is higher than the average income across the US and currently stands at just under $30,000 annually. Read the rest of this entry »