January 31st, 2023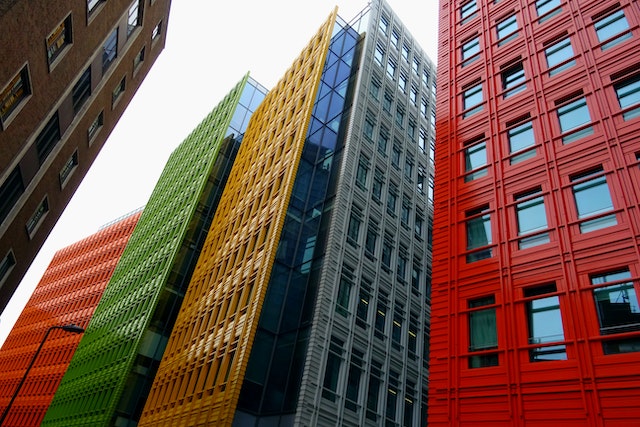 The use of color in an office space has a significant impact on the atmosphere of the workplace and on those that occupy it. The right combination of colors can enhance the overall design, improve the functionality of the space, and create a more positive and productive work environment. 
According to the Institute for Color Research, within 90 seconds of first viewing, people make a subconscious judgement about a space or a product, and between 62% and 90% of that evaluation is based only on color. Additionally, in a ground-breaking study, the University of Texas discovered that when presented with different colors, varying brain responses can affect employee productivity and attitude.
In this article, we will discuss the power of color in offices by delving into the evidence surrounding color psychology, and the impact lighting and materials have on color, and how this should combine to be applied to office design. So, after reading, office interior designers, occupiers and landlords should gain some insight into how to use color to enhance the overall design of spaces, and improve the functionality and productivity of the office environment.