New York City CBD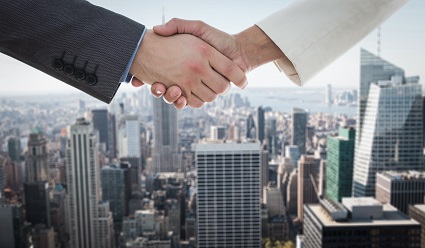 New York City's Central Business District is the largest of its kind in the United States and is one of the worlds most prosperous and resilient business hubs. Although there are several designated business districts in New York, the city's primary CBD refers to the area comprised of Midtown and downtown Manhattan.
The area has been an influential economic and financial center since the 19th century, mainly thanks to the presence of the New York Stock Exchange and other important financial institutions. Over the years, the CBD grew in size, population, and in the diversity of its industrial and commercial base. Nowadays, New York's CBD is home to approximately 1.6 million residents and is visited by up to 4 million people every day, including tourists, commuters, and residents. According to the city's Chamber of Commerce, the CBD is home to more than 310,000 registered businesses.
The CBD is well connected to the rest of the city via mass transit, as the area is served by 14 subway lines and more than 30 bus lines, which provide 24/7 access to the business heart of New York. The Staten Island ferry terminal is also located within the CBD's boundaries. Connections with nearby urban centers (such as New Jersey) are readily available via frequent PATH trains. The nearest airport is New York – LaGuardia, which is approximately 10 miles east of Times Square and 12 miles away from Wall Street.
Key industries and employers
According to statistical data published in a recent Demographia report, New York's CBD employs more than 22 per cent of the city's workforce (nearly 2 million people). This is by far the largest share of employment of all CBDs in the United States. The CBD also ranks first in terms of the number of Fortune 500 companies, as there are more than 50 such corporations in New York's CBD.
Key industries in the city's CBD include finance, banking, retail, hospitality, tourism, and business services. Generally speaking, banking and finance firms are located in and around Lower Manhattan and Wall Street, with the largest employers being NASDAQ, Goldman Sachs, J.P. Morgan Chase, Ambac, Morgan Stanley, and Citigroup.
There is a large cluster of textile manufacturing companies in the western end of Midtown. This area is known as the Garment District and covers 1 square mile between 9th Avenue and the Avenue of the Americas. The Garment District is home to 6,000 businesses and employs 90,000 people in sectors as diverse as fashion, advertising, manufacturing, marketing, retail, and media.
The arts and leisure sectors are particularly well represented in Lower Manhattan and Greenwich Village, where they account for nearly 15 per cent of the neighborhood's total number of businesses. Also important in this area is the education industry thanks to the presence of NYU. The entertainment industry is clustered around Midtown Manhattan, especially in Broadway, Theater District, Times Square, and Rockefeller center, whereas the CBD's largest retail area is Fifth Avenue, which is home to flagship stores like Macy's, Bloomingdale's, Saks Fifth Avenue, and Tiffany.
For a detailed breakdown of industry sectors and registered business numbers by zip code, visit the www.manhattan.org website.
Commercial Real Estate at New York's CBD
New York's CBD is a prime real estate location that consists of over 500 million square feet of commercial real estate. Office space accounts for one fifth of that amount, and 70 per cent of all office space in the CBD is Class A. Market reports show that availability rates for office space across the CBD average 9.9 per cent, and nearly 20 per cent of all office units available are less than 25,000 square feet. Average asking rents are just under $73 / sq ft, with the highest rental values being in Plaza District and Greenwich Village ($95 and $80 / sq ft respectively), and the lowest in City Hall, the Financial District, and the Insurance District ($50, $53, and $48 respectively).
The local retail property market is characterized by its robust performance, although certain sub-markets are struggling to prevent a decrease in average rental values. This is the case of Madison Avenue, where average asking prices went down by 3 per cent between Q1 2015 and Q1 2016. The same applies to Westside, Herald Square, and SoHo. On the other hand, rising asking prices are the norm for most retail units located between Chambers Street and Battery Park, where they average $326 /sq ft. Rental prices are also on the rise in other parts of the CBD, namely Midtown (between 42nd and 49th), Broadway, and the Meatpacking District.
Resources:
http://www.nycedc.com/program/lower-manhattan
http://fortune.com/2015/06/15/states-most-fortune-500-companies/
http://www.demographia.com/db-cbd2000.pdf
http://www.manhattancc.org/mcc_services/Manhattan_Business_Data_by_Zip.aspx
http://www.colliers.com/-/media/files/united%20states/markets/new%20york%20city/2q2016manhattanmarketreport.pdf