March 8th, 2015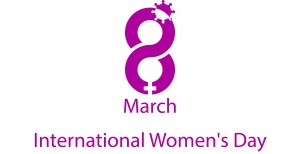 International Women's Day on March 8 is an opportunity to recognize the achievements of women in the labor force. It is also a time to reflect on challenges women have and continue to face, including celebrating the achievements of women who have played important roles in advancing equality for women at work.
The role of women in the labor force in the United States has evolved greatly since the end of World War II. After the War, less than a third of women were active in the U.S. labor force. While women became an increasingly important participant in the labour force during the war, their role increased significantly in the following decades. The number of women working began to increase rapidly from the 1960s to the 1980s, and reached its peak in 1999 when 60 percent of women were active in the labour force according to statistics from the U.S. Department of Labor. In 2013, the percentage of women in the labour force was 57.2 percent.
At the same time, women traditionally faced challenges in the labour force including wage inequality and low representation in leadership roles when compared to men. The gap is narrowing, although more work is needed to ensure true equity in the workplace. In addition to a general increasing trend in the participation rate of women in the labor force, the wage and education gap of women in the labor force is narrowing when compared to their male colleagues. The proportion of women in the labor force with a college degree more than tripled between 1970 and 2013 according to the U.S. Bureau of Labor Statistics. Earnings of female workers as a proportion of earnings of their male counterparts have also grown. In 1979, women who worked full time earned just 62 percent of what men earned. In 2013, this figure was 82 percent.