Spotlight on Business in Dallas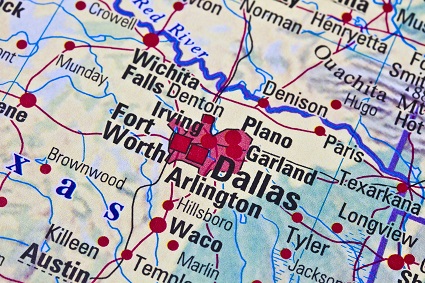 The city of Dallas has become renowned for its plentiful job opportunities, low tax rates and affordable housing. Young college graduates and established professionals alike find the idea of working in this bustling city an excellent choice.
Several major industries have helped make Dallas a powerful business city in the U.S. and in recent years, Houston and Dallas have attracted thousands of new residents. Some of the key industries in the city include information services, goods manufacturing, telecommunications, media, logistics and food manufacturing.
Over 80,000 companies have made their home in Dallas, and many Fortune 500 companies have also chosen to place their main headquarters in Dallas. High-tech start-ups are growing increasingly attracted to Dallas due to it's favorable tax laws and low rental rates.
Major Industries & Key Economic Drivers in Dallas
Other industries that make up the economic base of Dallas include finance, aviation and international trade. In downtown Dallas, you can find the offices of several major finance firms. Dallas is an excellent place for young professionals to seek opportunities in investment banking or law, with several large law firms having offices located in the high-rise buildings in downtown Dallas. Over 342,000 Dallas residents are currently employed in the professional and business services field.
The state of Texas is home to fifty two Fortune 500 corporate headquarters, with Dallas itself boasting an impressive seven Fortune 500 company headquarters including AT&T, Energy Transfer Equity, HollyFrontier, Southwest Airlines and Texas Instruments.
Education continues to be a strong force that drives the economy in Dallas. About 236,000 individuals are employed in the healthcare and education fields. Additional opportunities are expected to expand as more families move into the Dallas area. Some of the major employers in this area include Baylor University Medical Center, Dallas Independent School District and Children's Medical Center of Dallas.
The information industry is steadily growing in Dallas, with about 70,000 people are employed in this area currently. Those who are interested in starting their own tech companies may consider opening an office in Dallas. Young college graduates may be able to lock in competitive office rental rates to start a media sharing or social media management firm.
Office Rental Statistics in Dallas
As the economy revives in Dallas, office rental rates are likely to grow more competitive. Individuals can still find excellent deals on office rental space in downtown Dallas, where the average rental rate is about $23 per square foot. Dallas has an office vacancy rate of about a 17 percent vacancy rate.
Energy costs are higher in the Dallas area than in other Texas cities, which may be a reason some businesses have not yet made the move to Dallas. These businesses may want to consider the trade-off between increased business opportunities and higher energy costs. Even though a business may face higher rental and energy costs, it may be able to take advantage of more profitable opportunities. Some landlords offer office leases that are full service, in which the rental price covers the total cost of utilities.
For further information on office space availability in Dallas click here.
Sources:
1. http://www.answers.com/topic/dallas-economy
2. http://www.dallas-ecodev.org/resources/target-industries/
3. http://www.lcrgusa.com/dfw-market-summary/