Chicago's CBD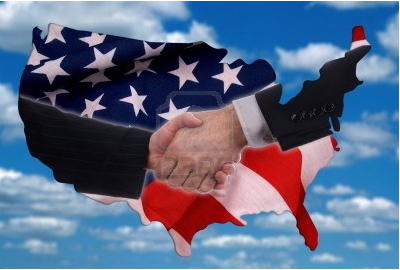 An Overview of Chicago's Central Business District
Chicago's central business district (also referred to as The Loop) is among the nation's top three largest business hubs. Chicago's CBD occupies a total area of approximately 1.6 square miles and is located in the eastern side of the city, right on the shores of Lake Michigan. The CBD can be sub-divided into five smaller areas: West Loop, South Loop, Michigan Boulevard, Printer's Row, and New Eastside.
The Loop is a densely populated area where business and residential areas exist side-to-side. Unlike other CBDs in American cities, The Loop continues to experience rapid growth in terms of its permanent population, which exceeded 30,000 people in early 2016. The Loop attracts a large number of young professionals due to its convenient location, excellent transportation links, and supply of quality housing. The area is well served by buses, commuter trains, Amtrak services, and CTA trains that link the central business district with O´Hare and Midway international airports.
Chicago's CBD among the country's top 20 metropolitan areas with the highest business density, ranking 6th with nearly 33 business establishments per square mile. The Loop's dynamic economy relies on a diverse industrial base and healthy mix of small, medium, and large companies.
Key industries and employers
Data published by the US Bureau of Labor Statistics shows that more than 300,000 people are employed in Chicago's CBD, a figure that accounts for 10 per cent of the city's total population and for more than 27 per cent of Chicago's total number of jobs.
The largest industry sector by number of employees is trade, transportation, and utilities, followed by professional and business services, education, health care, leisure and hospitality, manufacturing, and the public sector. Dozens of large multinationals have their corporate headquarters in Downtown Chicago, including Boeing, Hyatt, Exelon, CNA Financial, Integrys Energy, Jones Lang Lasalle, Northern Trust, and Old Republic International. In addition, the Loop is home to 11 Fortune 500 companies.
Tourism plays a key role in the economy of Chicago's CBD. The area receives more than 50 million visitors every year, and according to the city's mayor, this industry generates more than $935 million in revenues and supports nearly 140,000 jobs. In particular, business travel generates a substantial amount of economic activity within the Loop. This sub-sector attracts nearly 12 million visitors / year thanks to the presence of first-class corporate events infrastructure and high-capacity convention centers such as McCormick Place, One North Wacker, The Mid America Club, and the Summit Executive Center.
Commercial Real Estate in Chicago's CBD
Chicago's central business district has a total commercial real estate inventory of approximately 160 million square feet. This figure represents 45 percent of the city's total commercial real estate supply, which is indicative of the CBD's solid performance. The Loop's commercial property market is characterized by low vacancy rates and an active development pipeline. Overall, there is a strong appetite for commercial real estate in the Loop, which is considered one of the country's most prestigious addresses for both US and international corporations.
Property experts have pointed out that trophy office properties are in high demand across the business district, and at just over 5 per cent, vacancy rates for this type of real estate stock are much lower than those applicable to Class A space, which at the time of writing stood at 11.7 per cent. Moreover, the Loop's office market differs from the rest of CBDs across the country due to its high levels of inward corporate migration, whereas in other markets CBD properties are being vacated in favor of suburban office space. Generally speaking, the most expensive office properties are located in the WestLoop area, where they reach average rental rates of $40 / square foot.
Demand for co-working space is also on the rise in Chicago's CBD as the amount of square footage acquired for this purpose has been doubling on an annual basis.
Retail space in the Loop has been experiencing decreasing vacancy rates since 2013, and rental values have been rising steadily in areas like West Loop and New Eastside. Restaurants and flagship retail brands are the main drivers of growth in this market sub-sector.
The local development pipeline mainly consists of large-scale projects, the most notable of which include hotels, residential properties, and mixed used developments, all of which are in high demand due to the growth of the tourism sector and to the rapid increase in the number of young professionals who are moving to the CBD to work on high-value industry sectors.
Sources:
http://loopchicago.com/work
http://www.cityofchicago.org/city/en/about/facts.html
http://www.citylab.com/work/2012/09/geography-business-density/2807
https://www.dnainfo.com/chicago/20160520/downtown/downtown-keeps-growing-as-rest-of-chicago-shrinks
http://www.cityofchicago.org/city/en/depts/mayor/press_room/press_releases/2016/april/Mayor-Choose-Chicago-Announce-Record-Tourism-2015.html
http://www.colliers.com/-/media/files/united states/markets/chicago/market reports/2016/q2 2016-downtownoffice-marketreport.pdf
http://www.chicagobusiness.com/realestate/20160725/CRED02/160719866/wework-other-co-working-firms-grow-in-chicago
http://www.chicagobusiness.com/realestate/20160502/CRED02/160439999/cbre-report-says-chicago-area-retail-vacancy-rate-fell-in-first