Cost of an Office Fit-Out or Renovation in the USA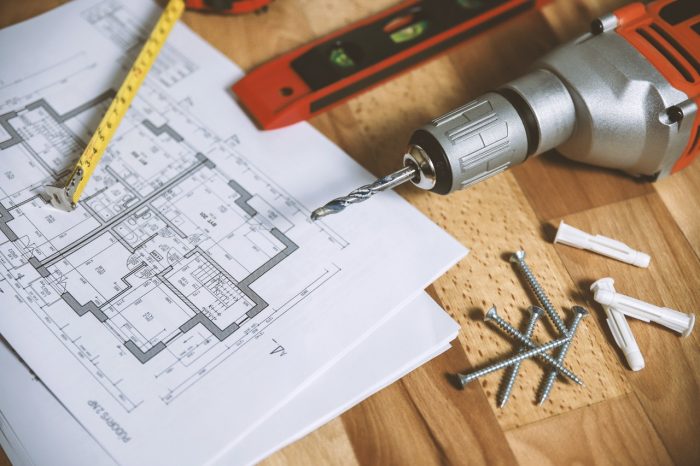 Office renovations can help create a more productive workplace and support a business's branding strategy. However, these projects can have a significant impact on capital expenditure. Calculated per rentable square foot (RSF), fit-out and renovation costs went ranged from $90 to $220/RSF in 2019-20, depending on location, office size, cost of labor, and industry sector – since some businesses (such as tech companies) require fit-outs to higher and more costly specifications.
What follows is a breakdown of the costs involved in renovating an office in the United States. *
Construction Costs
These costs involve the removal, addition or alteration of physical elements in a building, office floor or office unit. Construction costs include materials and labor, as well as fees charged by contractors, and they serve as the biggest expense in fit-out projects – accounting for 50% to 70% of the total cost.
Average costs are $90/RSF. Depending on location, they can be as high as $139/RSF or as low as $54/RSF.
Furniture, Fixtures and Equipment
This category includes both functional and decorative elements, such as workstations, common areas, artwork, signage, fire extinguishers, window treatments, and lighting. Furniture, fixtures, and equipment serve as the second largest expense – usually ranging between 20% to 30% of the total cost.
Average costs are just under $40/RSF, but can be as low as $19/RSF in some locations.
You should also account for fixtures and equipment related to telecom infrastructure, such as cabling, racks and cabinets, CCTV systems, telecommunications wiring, and audio-visual tools.
Average costs for this sub-category are $16/RSF, but oscillate between $9 and $20/RSF depending on location.
Design and Consultancy Fees
Renovations often require input from surveyors, architect, project managers, engineers, and designers. At a later stage, they may also include the cost of inspections related to fire protection, electrical systems, and health and safety.
These fees are typically charged as a percentage of the project's construction costs or the total project cost, and often range from 6% to 20%.
Average costs are $11/RSF. In some locations, they can reach $17/RSF, although in the most affordable cities they average $6/RSF.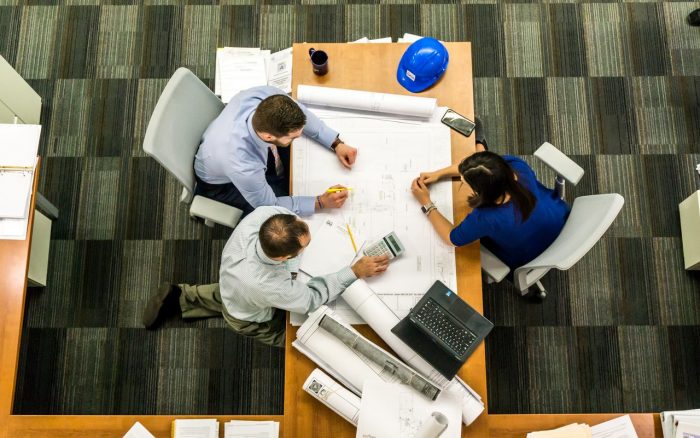 Insurance and Permits
Depending on the nature of the work carried out, fit-outs can result in modifications to existing insurance premiums. It would be wise to ensure that these fit-outs don't impact policies already in place, such as commercial lease liability insurance. Some projects may require permits from local authorities and, in some cases, you will need to factor in the cost of achieving certifications (LEED, BREEAM, etc.)
Office Renovations for COVID-19 Compliance
Although some aspects of fit out and renovation may be optional, many businesses have recently been faced with mandatory updates, upgrades or renovations in order to comply with COVID-19 health and safety guidelines. The most common costs that office-based businesses have incurred to meet these requirements include:
 Costs related to ventilation systems, especially if an office has been vacant for a prolonged period due to work-from-home requirements. The costs of HVAC inspections typically depend on system size and whether they are included in annual maintenance fees. If not covered, businesses are usually charged by the hour ($100 – $140) or at an equivalent flat fee.
 Costs related to layout adjustments needed to comply with social distancing guidelines. Where changes to office layout aren't feasible, businesses are required to install transparent shields or other physical barriers, such as plexiglass guards. Costs vary depending on the amount required and the barrier's size, however, they typically average $200 per shield.
 Where layout adjustments result in permanent changes to employee headcounts, businesses may need to pay for the removal of redundant workstations.
 Costs related to signage (directional flow floor markings, hand washing reminders, etc.).
 While not mandatory, some office-based businesses chose to install air filtration systems, like HEPA filters, at a cost of around $1,000 per unit.
* All data obtained from https://www.cbre.com/research-and-reports/North-America-Fit-Out-Cost-Guide-2019-2020