Company Relocation Guide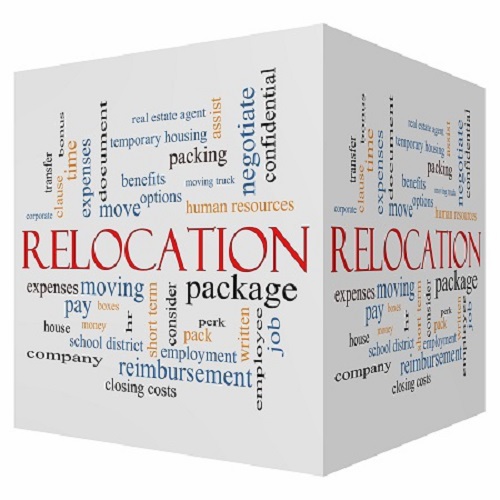 When a company decides to relocate to a new location, whether they are an SME or a corporate giant, the relocation project can be complex. Whether a business relocates in-state, across the country or internationally, it requires a team of planners with diverse skills and experience to accomplish a smooth, seamless relocation process.
In addition to the actual relocation planners involved, there are often additional teams of assistants that are required. These include:
Personnel and human resources experts and recruiters
Corporate legal advisers
Real estate managers and supervisors
Tax and/or CPA specialists
Environmental consultants
These are a few of the teams needed to accomplish relocation with minimal disruption.
The size of a company will relate to the size of the relocation project and amount of planning. There is much less involved in relocating a law firm comprised of a half dozen employees than a research laboratory with two dozen research personnel and administrative associates.
Small to moderately sized offices are generally easier to relocate than manufacturing and retail facilities with several detached buildings in the facility's complex.
The legalities of relocation depend on the nature of the business. A chemical manufacturer may need additional time for relocation planning when moving out of state due to state-by-state environmental and OSHA regulations. A dental office would have far less relocation problems due to the simplicity of this type of business with limited legalities beyond office occupancy and use of aesthetics, where applicable.
One legal issue to consider is that many communities into which a businesses may relocate view each new business on their tax rateable value, as well as community "friendly" the company is. Often, the value of the tax rateable to the town or city can mean approval of relocation or rejection. The choice of the city or town for relocation should be well thought out in the earliest planning stages.
Zoning laws are part of legal issues companies planning to relocate must also consider, which differ on a state-by-state basis. Local municipalities may also have differing zoning maps and laws regarding business relocation. In addition to zoning regulations, some municipalities restrict the number of "similar" businesses. In this case it is advisable to study the zoning laws and municipal legal citations before committing to a business or office site.
Businesses that require a high volume use of local utilities and natural resources often find legal restrictions delay their relocation plans. It's also important to consider topographical infrastructure as part of relocation planning. Access roads for ingress and egress, as well as fire and emergency access should be discussed with the local municipality's planning and zoning engineers.
Volume of traffic and parking are issues municipalities consider before granting a business permit. It's necessary to provide a specific plan for parking designations.
If a business intends to use curb side or "on street parking," the daily volume of vehicles should be included in the relocation plans submittal to the local municipal town or city council.
Relocating to an undeveloped tract of land to construct office buildings reveals a full complement of issues that include:
. Soil and water testing
. Noise potential
. Proximity to residential areas
. Removal of construction debris
. Construction and land use permits
. Building design and materials of construction
. Installation permits for utilities
. Labor and contractor contracts
Relocating to an existing office building also requires an overview of the size of each office within the completed building complex, as well as availability of utilities such as electricity for office equipment.
With the advent of green energy, it may also be required that businesses produce their energy efficient plan for business operations to meet with state environmental codes and requirements.
In existing building relocations, an increase in the number of office building occupants impacts the use of bathroom facilities, storage and lunchroom facilities. These issues are related to the hours of business operation and whether the business requires full-time or part-time employees.
In some local municipalities, if there are more than fifteen full-time employees working 40-hour weeks in the business office or building, bathroom and lunchroom facilities are requirements the business owner is responsible to provide. This information is usually found in the city or town's building code departments.
Engaging a licensed commercial real estate or property manager, can reduce the expenditure of time to process many zoning, occupancy and facilities issues. Be aware that zoning boards in municipalities rarely rush through zoning permits and certificates of occupancy. It's a good idea to allot at least three to six months if municipal permits are required. Most municipal zoning and building authorities meet only once a month which accounts for the lengthy time frame to complete permit approvals.
Next guide in this series – Company Relocation: Relocating People and Employees
If your company is looking to relocate to new office space Offices.net has an exceptional selection of serviced office suites to suit any size business across the country.