Setting Up A Business on Wall Street – New York City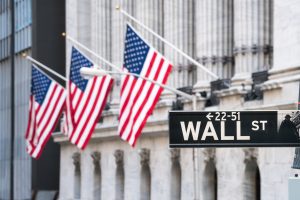 The Wall Street area is internationally renowned as the world's financial capital and is an exceptional place to do business. Wall Street itself is a 0.5-mile long artery located between Broadway and South Street, and has a high concentration of highly successful banking and financial headquarters as well as large corporates.
Stock trading activities have been taking place in Wall Street since the 19th century. Today, Wall Street is a hub for firms involved in investment banking, private equity, hedge funds, and asset management. Although finance, banking and insurance are clearly predominant in the area, tourism is also an important industry, since Wall Street and the adjacent alleys are one of the premier tourist destinations within New York City. This area is home to important landmarks, such as the Lincoln Center, the Federal Reserve Building, and the Museum of American Finance.
Some of the most important organizations based in Wall Street are the New York Stock Exchange, Manhattan Chase Bank, Charles Swab, Deutsche Bank, Bank of America, Morgan Stanley, Goldman Sachs, Deloitte, BlackRock, Citibank, but there is also a large number of businesses involved in the food services and leisure, which cater to the area's tourists and daytime population.
Wall Street is known for attracting some of the brightest talent around, and although the recession caused job losses, employment gains have been evident for some time. There are many corporate recruiters based in Wall Street, including Michael Page, Amity Search Partners, Oxbridge, Foster McCay Group, Smith Hanley, SG Partners, and Glocap Search. However, the area is no longer the largest employment hub in the city, since that position now belongs to the Silicon Alley area located in Midtown / Lower Manhattan.
This area of New York City has a prime location, offers access to a qualified workforce and has an excellent reputation, however the elevated cost of doing business can be a drawback for many new start-ups and entrepreneurs looking to establish themselves here, since real estate and taxes are typically high. In order to assist companies and start-ups looking to make Wall Street their headquarters, incentive programs are available to businesses that specifically require office space in the area. More information can be obtained from the New York City Economic Development Corporation.
Finding Office Space on Wall Street 
Wall Street is part of the lower Manhattan Financial District / Downtown East office sub-market, which is characterized by a high density of high-rise office buildings. Although conventional offices are the most common type of workspace available, shared and co-working space options are also present in the Wall Street area, with a number of them receiving significant investment, confirming their potential for future growth.
Office space currently available on Wall Street:
The average asking rate for offices in Wall Street rental rates have doubled since 2010, they are not as high as in Park Avenue or Plaza District, which command some of the highest asking rates in the city.
Typical conventional lease terms involve 10-year contracts and include an 8-month rent exemption, although concessions are declining. Co-working, communal office space and hot desking options provide cost effective workspace which may be more suitable for young start ups, while also providing a buzzing atmosphere with like minded entrepreneurs.