February 2nd, 2020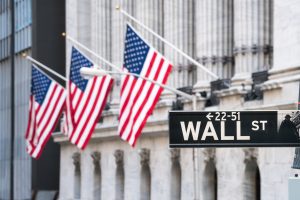 The Wall Street area is internationally renowned as the world's financial capital and is an exceptional place to do business. Wall Street itself is a 0.5-mile long artery located between Broadway and South Street, and has a high concentration of highly successful banking and financial headquarters as well as large corporates.
Stock trading activities have been taking place in Wall Street since the 19th century. Today, Wall Street is a hub for firms involved in investment banking, private equity, hedge funds, and asset management. Although finance, banking and insurance are clearly predominant in the area, tourism is also an important industry, since Wall Street and the adjacent alleys are one of the premier tourist destinations within New York City. This area is home to important landmarks, such as the Lincoln Center, the Federal Reserve Building, and the Museum of American Finance.
Some of the most important organizations based in Wall Street are the New York Stock Exchange, Manhattan Chase Bank, Charles Swab, Deutsche Bank, Bank of America, Morgan Stanley, Goldman Sachs, Deloitte, BlackRock, Citibank, but there is also a large number of businesses involved in the food services and leisure, which cater to the area's tourists and daytime population.
Wall Street is known for attracting some of the brightest talent around, and although the recession caused job losses, employment gains have been evident for some time. There are many corporate recruiters based in Wall Street, including Michael Page, Amity Search Partners, Oxbridge, Foster McCay Group, Smith Hanley, SG Partners, and Glocap Search. However, the area is no longer the largest employment hub in the city, since that position now belongs to the Silicon Alley area located in Midtown / Lower Manhattan. Read the rest of this entry »