Working in the Clouds: An Exploration into 'Skyscraper Cities' and the Benefits of Working in Modern High-Rises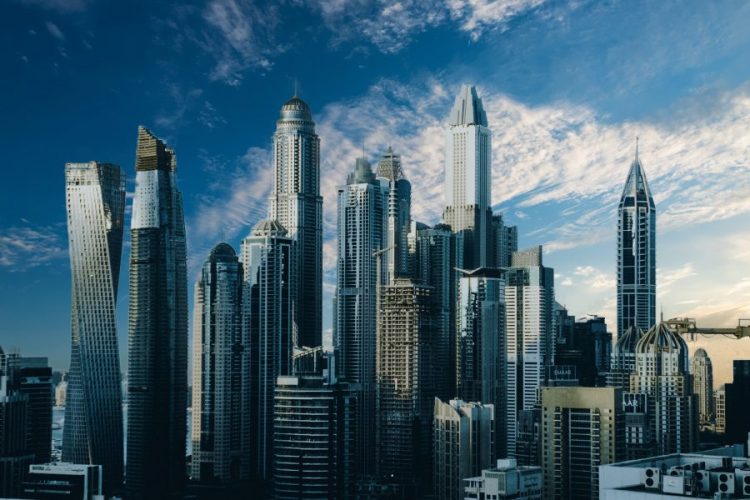 The United States has a long history of being at the forefront of architecture.  In fact, the world's first modern skyscraper was built in the city of Chicago in 1885. That decade saw impressive buildings built to reach for the sky, mainly in cities that were bustling with trade and business activity.
Many of those buildings still stand tall, along with a wide range of others that have been built over the years. The US cities with the highest density of skyscrapers include:
  New York, which ranks third in the world due to its skyscraper count, with more than 280 high rises of 150+ meters.
  Chicago, also in the global top 10, with 126 skyscrapers.
  Miami, with 54.
  Houston, with 39.
  Los Angeles and San Francisco, with 26 and 25, respectively.
  Boston and Seattle, with 21 each.
  Las Vegas and Philadelphia, with 14 and 13, respectively.
Which Cities Have the Most Impressive Skyscraper Office Spaces?
New York City doesn't only have the highest number of skyscrapers in the United States; it's also home to some of the most impressive high-rise offices. A prime example is One World Trade Center, the tallest office building in both the USA and Western hemisphere. Rising 1,776 feet over 104 floors, this skyscraper has attracted prestigious office tenants like Conde Nast, the General Services Administration, and Servcorp.
New York is additionally home to the impressive Chrysler Building. Despite being 90 years old, modern high rises have found it hard to beat this modern marvel, complete with its opulent Art Deco interiors. This one-of-a-kind building is home to renowned law, insurance, VC, and real estate firms.
San Francisco's Salesforce Tower is also worth mentioning, as it was built to merge the concepts of work and play with its interconnected-village design between offices and departments.
The Benefits of Working in a Skyscraper
Vertical urban development is more than an architectural feat: it can provide a better work environment, since modern skyscrapers often incorporate the latest developments in wellness and sustainable design.
For example, nearly 80% of the waste generated by the One World Trade Center building is recycled via dedicated systems. Lighting and cooling systems are designed to reduce energy consumption and to create a more natural indoor environment.
Although offices on the top floors of high rises command premium rates, many businesses are willing to cover the costs given the benefits involved. Researchers have found that office workers in certain sectors (such as law) experience a productivity boost when working in tall buildings. Others report higher motivation due to the added desirability and prestige that comes from working in trophy office space.
Cities That Are Building New Skyscrapers
Over the past few years, the construction of new high rises in the United States has slowed down due to rising building costs, commercial-to-residential conversions, and building code restrictions. However, some up-and-coming US cities are embracing skyscraper culture. This is the case of Detroit, in which the Hudson Site core revitalization project will add several high rises to the city's skyline by 2023.
Another example is the Winthrop Center in Boston's Financial District, where a new skyscraper will become the fourth tallest in the city upon completion in 2022. Austin has also jumped on the high-rise bandwagon, as the city has added 24 skyscrapers to its skyline in a short period of time, and many others are set to be completed within the next 3 to 4 years. This suggests that the construction of new skyscrapers may be centered along the most dynamic and fast-growing cities.