United States Office Rental Market – Trends for 2021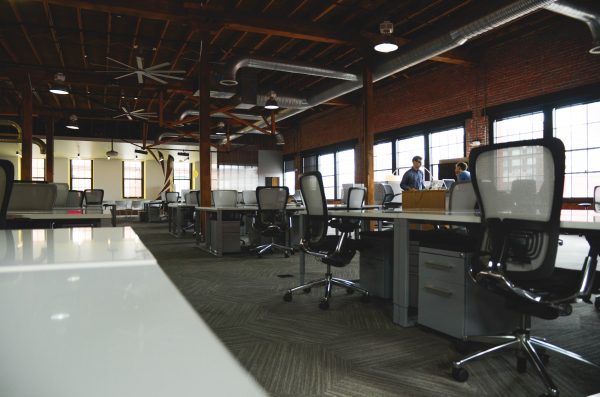 Commercial real estate was one of the hardest hit sectors following the coronavirus outbreak in 2020. The pandemic and the measures taken to curb its spread brought significant changes to office-based workplaces, driving a sharp and sudden increase in remote work practices. The most immediate consequence of this shift was a softening in rental activity due to the decreased need for physical office space in the short-term. As a result, 2020 ended with a marked decline in take-up volume and an increase in office vacancy rates across the nation.
The United States office rental market entered the new year in a scenario marked by declining rental rates and compromised fundamentals. As we move further into 2021, these trends are likely to remain in place and some markets may begin to feel the full impact of the economic crisis, whereas others will prove more resilient.
Key Office Rental Trends For 2021
Muted demand
Forecasts suggest that demand for office space during 2021 and the first half of 2022 may be reduced between 1% and 10%. Most office occupiers prefer to be cautious, with many predicted to keep their office lease plans on hold as the situation continues to evolve. This downturn in demand will be most evident in the United States' largest and most densely occupied markets, as well as CBD offices, where recovery will proceed at a sluggish pace.
Flight to quality
The slowdown in demand does not apply to top-quality properties, with demand for Class A space in prime city-centre locations being more likely to rebound in markets where demand for lower quality spaces has already declined. Predictions hint at rental rate recovery for best-in-class assets and clear growth in demand for healthier offices that implement touchless technology or smart building apps.
Sublease market to keep growing
The widespread adoption of remote work solutions has already left many office tenants with excess space on their hands. Markets like New York and San Francisco have been the most affected by excess office inventory. In early 2021, total sublease inventory was already higher than during the 2008 recession. At a time when optimizing operations and cost reduction are a top priority, office-based businesses may choose to sublet their offices while they decide if renewing the lease is profitable or not.
Declining rental rates
Although the events of 2020 only had a moderate impact on rental rates, this is likely to change in 2021. Analysts predict that office rental rates in the worst affected markets may not return to pre-pandemic highs until 2025. The least affected markets include those in the Southeastern United States, as well as areas where office occupancy is mainly driven by tech companies, such as Seattle, San Jose, and Austin.
Concessions and incentives
The market will become tenant-oriented due to low demand and high vacancy rates. In this scenario, landlords may need to increase rent-free concessions and incentives to guarantee lease renewals and attract new tenants.
Unit downsizing
In 2021, we are likely to witness a significant spike in interest for small office units when compared to the pre-pandemic average. Tenant requirements have changed, since many businesses no longer have the same number of employees physically present in the office or have implemented rotating shifts. This change may be especially noticeable in sectors like banking, investment management, and insurance. In many sectors, resources are being shifted away from physical workspace to ensure that business operations can be effectively transitioned into a digital environment.
Uncertainty for flexible offices
Flexible offices offer a convenient alternative to traditional leases, but their value proposition has been called into question during 2020. This sub-market is now surrounded by uncertainty, and not only due to infection control concerns. Many companies that previously relied on flexible office solutions (whether partly or wholly) now must deal with the uncertainty of how stay-at-home or lockdown orders will impact their staff numbers or recruiting strategies. In this scenario, flexible office space rates may be negatively affected throughout 2021, depending on how quickly operators can respond to the challenges at hand.
Overall, the health of the flexible office sub-market reflects trends in the general office market, a market which awaits further developments. During the last two quarters of 2021, it may become clearer if the United States office rental market will gravitate towards the "old normal" as COVID-19 vaccines are rolled out throughout the country and face-to-face collaboration and teamwork entice employees back to the office. However, as the situation remains in flux and tenants continue to remain skeptic of the long-term benefits of physical office space, we may be looking at a market that is permanently changed.
Looking for additional market insights? Click below to find out more…
US Office Market Trends 2022 – Statistics, Challenges and Outlook
Creating a Healthy and Productive Working Environment
Cost of an Office Fit-Out or Renovation in the USA
Office Features to Look Out for in the Second Half of 2021
United States Commercial Property Supply and Vacancy Rates 2021 (Part 1)
United States Commercial Property Supply and Vacancy Rates 2021 (Part 2)