United States Commercial Property Supply and Vacancy Rates 2021 (Part 2)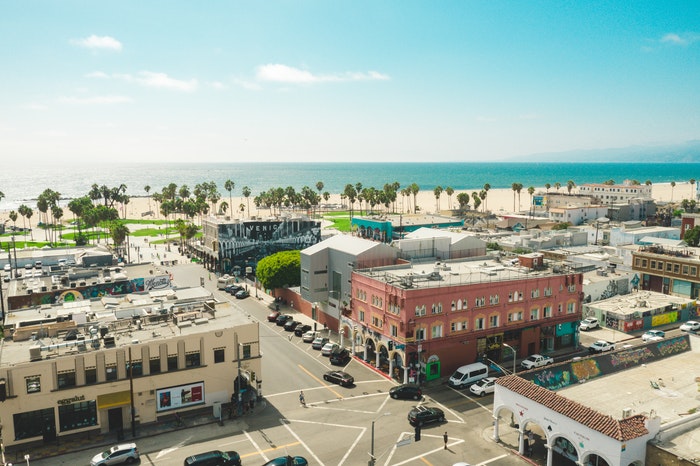 In a previous blog post we examined the performance of the commercial real estate market in some major US cities. This is the second article in this series, which uses data from late 2020 and early 2021 to examine vacancy and supply rates in cities such as Los Angeles, Chicago, Atlanta and Houston. These statistics illustrate the impact of COVID-19 on the commercial property rental market, as well as the types of properties that are holding strong in the face of negative trends.
Los Angeles
Los Angeles is a hub for creative, media, and entertainment companies, many of which are office-based. The city's proximity to major cargo ports makes it convenient for logistics and distribution businesses, both of which have kept the industrial real estate market strong.
Offices
 Vacancy rates in downtown Los Angeles are 21.5%.
 In Q4 20202, there was more than 5.5 million square feet for vacant space, with 3.4 million feet being in the Financial District.
 The majority of vacant inventory involves Class A offices.
 Supply increased by more than 2 million square feet in the past 12 months.
 No new supply is expected to enter the market as no projects are currently under construction in the CBD area.
 Vacancy rates average 22.5% outside of the CBD, however, they reach 56% in the Fashion District.
 Vacancy rates are just under 18% in the Greater Los Angeles area.
Retail
 Vacancy rates average 6%.
 Most of the supply has been absorbed by big box retailers, however, there is still an oversupply of retail space.
 Downtown Los Angeles, Mid-Wilshire and Santa Clarita Valley have the most vacant space.
Industrial
 Vacancy rates remain low at under 2.5%.
 Demand for last-mile facilities has been particularly strong especially since mid-2020.
 More than 4.5 million square feet are under construction.
Chicago
Chicago is among the top 3 largest office markets in the United States and is also one of the nation's leading retail markets. A robust transportation and logistics sector supports strong market performance for industrial properties.
Offices
Retail
 Vacancy rates are just under 12% for the entire metro area.
 Despite the increase in vacancy rates, the Chicago retail sub-market has delivered a better performance than other major urban centers in the US due to the strength of its grocery sector.
Industrial
 Vacancy rates are just over 5.5%.
 Supply was quickly gobbled up due to the sharp increase in activity from big box retailers and e-commerce firms.
 Build-to-suit space will lead new supply to be delivered in 2021 and beyond.
Brooklyn
Brooklyn has one of the highest retail densities of all New York boroughs, and its share of industrial facilities is also remarkable. However, office space is largely oversupplied.
Offices
Retail
Industrial
 Vacancy rates average 4.5%.
 Demand outstrips supply and an additional 1.7 million square feet of industrial space is under construction.
Atlanta
Georgia's capital city is home to numerous corporate headquarters, which benefit from access to a diverse office market. The city's excellent transportation links have contributed to Atlanta's booming industrial real estate market.
Offices
 Sublease supply is at its highest level since 2009.
 Buckhead has the highest amount of sublet vacant offices.
 Supply and demand are balanced in Northlake, Central Perimeter, South, West and Northeast Atlanta.
Retail
 Vacancy rates average 6.5% for metro Atlanta.
 In the CBD, vacancy rates are 3.6%, whereas in suburban areas they average 6.6%.
 There is an imbalance between the delivery of new supply and take up rates, leading to negative absorption.
Industrial
 Vacancy rates are below 7% for the first time in two years.
 Annual absorption amounted to 22 million square feet during 2020, however, supply shortages persist.
 New supply is under construction, including 12 million square feet for warehouse & distribution space and nearly 3 million square feet for R&D facilities.
Houston
As one of the leading corporate centers in the United States, Houston's commercial property market offers its increasingly diverse business community access to quality premises and excellent infrastructure.
Offices
 Total vacancy is 25% in both the CBD and suburban locations.
 Vacancy rates are evenly spread across asset classes.
Retail
 Vacancy rates have been increasing on a quarterly basis and currently exceed 6%.
 Vacancy levels are above the city average in neighborhood centers and strip malls.
 Total occupancy has decreased by 80 bps over the past 12 months.
Industrial
 Vacancy rates are just under 9.5% and they're expected to drop further in the coming months.
 Supply and demand are balanced except for pockets of oversupply in Northeast and Northwest Houston.
Seattle
Seattle is one of the top 10 largest office markets in the United States, although the number of office and retail-based companies has decreased over the past year. Over-supply is now a reality in office and retail verticals.
Offices
 Vacancy rates climbed above 11% and exceeded that figure in the Financial District.
 Only two projects delivered new supply in 2020, bringing 1.7 million square feet into the market, however, supply continues to exceed demand.
Retail
 Average vacancy rates are under 3%.
 More than 140 retail operations are permanently closed in downtown Seattle, however, other large retailers are moving in or expanding thereby keeping vacancy rates down.
Industrial
 Vacancy rates exceed 5%.
 The amount of available supply has been increasing since mid-2020.
Looking for more market insights? Click below to find out more…
United States Commercial Property Supply and Vacancy Rates 2021 (Part 1)
Office Features to Look Out for in the Second Half of 2021