Quick Glossary of Commercial Real Estate Terms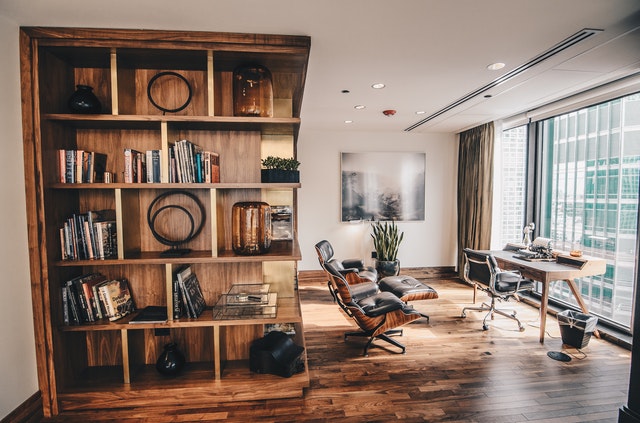 There are certain terms you need to be familiar with when renting commercial property in the United States. Here is a list of the most important key words, in alphabetical order.
All-Inclusive
All-inclusive space is available at a fixed fee and typically gives tenants access to equipped workstations, admin/reception support, and meeting rooms. Utilities, janitorial services, and security are usually included.
Class A/B/C
Office space is classified into three classes depending on quality standards and the amenities on offer.
Class A
Class A space is considered best-in-class and is usually located in new buildings that feature the highest standards of construction, design, and amenities. These offices are typically found in prime business locations.
Class B
Class B space offers a functional standard of accommodation to office-based businesses in need of well-maintained space at a reasonable price.
Class C
Class C space is usually located in older buildings (20 years +) and may need renovations or upgrades. These offices are often located in neighborhoods with low demand for office space.
Coworking
Coworking arrangements provide shared office space to individuals, teams, or companies. Desk options vary from unallocated space on a first-come-first-served basis to small private offices. Access to coworking space is often offered on a membership basis, inclusive of utilities and the use of communal facilities. Additional services may be available on a pay-per-use basis.
Equipped
Equipped office space is inclusive of workstations, office furniture, and telecommunications infrastructure such as telephone lines, internet, and fax. This type of office space is common in business centers and, depending on the service provider, may also include additional amenities like meeting rooms, conferencing facilities, scanning and photocopying tools, etc.
Flexible space
Flexible space is managed by a third party and is available at short notice under flexible use terms. This solution usually includes furnished workspace, meeting rooms, amenities, and a staffed reception.
Incubator
Incubators offer early-stage businesses temporary office space and resources like training, equipment, and networking opportunities. Access to this space is usually available by application or invitation only.
Lease
A lease agreement specifies the conditions under which a tenant may use real estate. In the United States, the most common types of commercial leases include:
  Full service or gross lease, in which the tenant covers the unit's base rent, and the landlord takes care of real estate taxes and maintenance costs.
  Net lease, which requires the tenant to cover taxes, insurance, and maintenance expenses, either fully or partly.
  Modified gross lease, where tenants are responsible for covering base rent, utilities, and certain operational expenses, often on a pro-rata basis taking into account the office's square footage.
Open Plan
Open plan layouts are characterized by a minimal number of partitions or visual barriers between workstations. These types of offices are usually large units that feature communal areas along with a few private offices and meeting rooms.
Serviced Office
Serviced offices (also known as executive suites) are fully equipped office units run by a management team. This type of office space is usually available to occupy with little notice. Lease terms are more flexible than those applied to traditional office space, allowing serviced offices to be occupied on a month-to-month or sometimes week-to-week basis. Fees are typically inclusive of reception/admin support, utilities, furniture, amenities, and telecom infrastructure.
Sublease
Sublease agreements allow a tenant to rent space to a third party, subject to state laws and the conditions specified in the original lease contract. In some cases, a tenant will need the landlord's permission before being able to sublet commercial space.
Turnkey
Turnkey space is a type of flexible office space available on short and medium-term contracts. This arrangement allows tenants to move in at short notice and make use of private offices that may be partially or fully equipped. Turnkey offices are a quick and easy way to get straight to work without the stresses of setting up.
Virtual & Remote Working
Virtual and remote work arrangements allow professionals to work irrespective of their physical location. Modern technology has created a situation in which employees in a wide variety of industries aren't required to physically be in the office to complete their tasks effectively and efficiently. There are different modalities of remote work, ranging from those where work is entirely conducted from the employee's home or from a shared workspace, to those where employees may occasionally travel to the office to attend meetings or meet with clients.