United States Commercial Property Supply and Vacancy Rates 2021 (Part 1)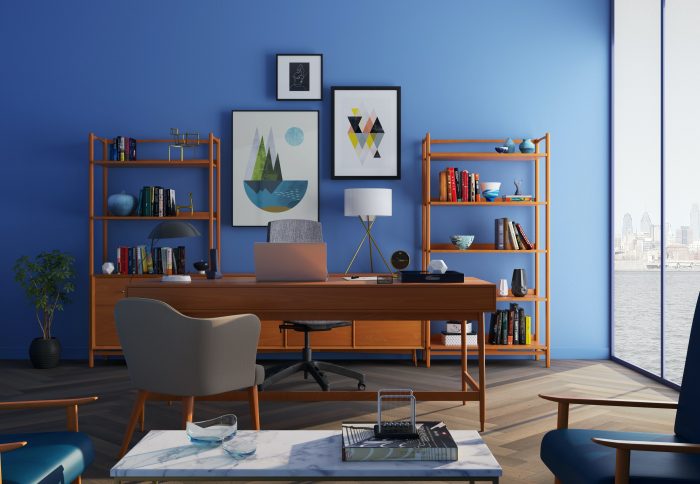 With a market size of nearly $900bn, the United States has one of the world's largest commercial real estate markets, coupled with some of the most desirable business locations to match. This post serves as the first part of our examination into the US market's performance based on data from Q4 2020 and Q1 2021.
New York
New York is one of the largest office and retail markets in the nation, however, both activity and demand have slowed down over the past year. Industrial and logistics was the only sub-market to perform well over 2020, due to the increase in e-commerce and warehousing requirements satisfied through spaces mostly located in New York's outer boroughs.
Offices
 Manhattan vacancy rates average 15%, the highest on record for 26 years.
 The number of vacant sublease spaces is also at a record high, with more than 19 million square feet sitting empty (a 70% year-on-year increase).
 New supply is already under construction in Penn Station, Park Avenue, Madison / Union Square, and Hudson Square / West Village.
Retail
 The majority of Manhattan retail sub-markets have experienced an increase in available supply, except for Upper Fifth Avenue and the Upper West Side.
 All other areas have an available supply figure over 20%. The highest vacancy rates are in Madison Avenue, with more than 39% of retail properties available.
Industrial
 Vacancy rates average 4.7%, although they exceed this figure in the Bronx and Brooklyn.
 Queens has the highest amount of inventory, with nearly 1.8 million sq. ft.
 Available supply totalled more than 900,000 sq. ft by the end of 2020.
 New supply is coming in Staten Island and Brooklyn, where several projects are underway.
Dallas
Dallas is an important logistics and distribution hub, and as such the local industrial space market boasts strong fundamentals. The city is also known for its business-friendly environment, which has prompted the relocation of many office-based businesses from nearby states.
Offices
 Vacancy levels rose to their highest since 2000 and reached 23% in the CBD.
 This market ended 2020 with negative absorption, which confirms the imbalance between supply and demand.
 Vacant sublease space rates are up 48% on a year-on-year basis.
Retail
Industrial
 Vacancy rates are under 6%.
 The highest vacancy rates are in Mesquite, whilst the lowest rates are found in East Dallas.
 Supply – demand is healthy with nearly 18m sq. ft taken up during 2020.
 More than 15m sq. ft is under construction, with much of this space being pre-leased.
San Francisco
San Francisco's office market is currently experiencing a severe downturn, a factor which could make the market particularly sensitive to sharp price drops in the near future. On the other hand, local industrial space is getting the attention of investors and has remain mostly untouched by last year's events.
Offices
 Average vacancy rates at the end of 2020 were 16.7%, as opposed to 5.7% in late 2019.
 More than 50% of vacant office inventory is sublease space.
 Negative absorption rates are evident in every sub-market. The worst-hit are the Financial District, Soma, and Mid-Market.
 There is 1.78m sq. ft under construction, however, all new supply is pre-leased.
Retail
 Average vacancy rates were just over 4%.
 Widespread store closures led to negative absorption rates totaling nearly 400,000 square feet for the year.
Industrial
Washington DC
Washington's commercial real estate market is supported by the government and tech sectors, which serve as the main occupiers of local office space. Industrial properties are the second pillar of the local commercial real estate market, which has been driving interest due to its low lease rates and convenient geographical location.
Offices
 Vacancy rates exceed 17% and are at their highest in the East End, CBD, and South West Washington.
 Unlike other locations, the highest amount of vacant space involves Class A offices.
 The supply pipeline turned negative with -1.2 million sq. ft.
Retail
 Vacancy rates are short of 7%, but can be as high as 15.8% in the metro area.
 There is a record-high volume of properties available, totaling 500,000 sq. ft.
Industrial
 Vacancy rates in the metro area average 6%.
 Supply, net absorption, and deliveries are balanced.
 New supply is under construction in Prince George & Frederick Counties.
Philadelphia
Philadelphia is considered one of the most promising tech and life sciences hubs, which has made local real estate attractive to investors and corporations. The city is also popular with office-based businesses due to its proximity to other major business hubs like New York and Washington.
Offices
 Total vacancy rates reached 11.7%, the highest in 10 years.
 The lowest vacancy rates were in the CBD, with the highest in Market Street.
 More than 500,000 sq. ft of vacant space involves sublease offices.
 There have been several supply-demand imbalances, ultimately resulting in a negative absorption of nearly 500,000 sq. ft during Q4 2020 alone.
Retail
Industrial
 Vacancy rates are stable at around 5%.
 There is high demand for first and last-mile facilities.
 No new supply is immediately available, however, there is 600,000 sq. ft under construction.
Boston
Office space in Boston is mainly taken up by tech and R&D businesses, particularly in the Cambridge area. The city has a resilient industrial market due to the presence of the life sciences sector, which continues to generate demand for lab and manufacturing purposes.
Offices
 Vacancy rates edged close to 11% and were at their highest in Seaport.
 Absorption rates were negative, with more than 10.5m sq. ft of supply vacant in the CBD, Urban Ring and Cambridge combined.
 The only sub-market where supply and demand are balanced is Back Bay.
Retail
 The amount of open retail operations decreased by 44% during 2020, but recovery is expected throughout 2021.
 The most active sub-markets are Back Bay, Seaport, and Harvard Square.
Industrial
 Vacancy rates are under 4.5%. The CBD and 495 North have the most vacant inventory, whereas the lowest vacancy rates are in 128 North and Boston West.
 Soaring demand has been absorbing inventory as it comes into the market.
Looking for more market insights? Click below to find out more…
United States Commercial Property Supply and Vacancy Rates 2021 (Part 1)
United States Commercial Property Supply and Vacancy Rates 2021 (Part 2)
United States Office Rental Market – Trends for 2021