Office Space Options: Project/Team Space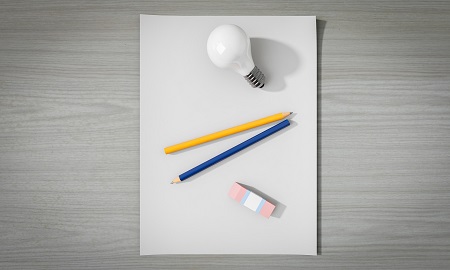 The following is the third in our series focusing on providing information on the various types of office space available, from business parks to hot desking, business incubators, conventional office accommodation to shared co-working options.
Project/Team Space
Creating a dedicated place in your office space for teams to work on projects is one of the most overlooked yet most beneficial features of a work place. Especially for a business where collaboration is expected and team work is the status quo.
Dedicated Project Workspace
Having a dedicated space, means that project teams can begin their meetings quickly, as the space not only contains the work remnants of their last meeting, but also creates a mindset of lets do this .
Ideally this team project work space is dedicated to the specific project, and team members can leave their work product lying around in that space between meetings.
For example, Google Ventures calls their project space the War room. It has nearly floor to ceiling whiteboards, flexible and moveable furnishings, so the room can be set up with couches, with tables if needed, with roundtable type chair groupings whatever the need, the room can be manipulated to meet that need.
Brain Science
The way the brain works, doing work in context in the same place where you started, will increase the productivity and creativity of your team. The brain becomes quickly engaged in a space where you can remember that Joe said this or Jane suggested that. A dedicated project space encourages this contextual brain connection to the work. It requires less mental energy to get back into the groove of the project.
Portable Project Workspace
Some larger office spaces, like serviced offices or co-working spaces, have project rooms available for rent. The theory here is that project rooms allow you to gather members of your staff that rarely work together and create a new unique space for them to become a team. One problem with this is that the room may not be dedicated exclusively to your business or to this project.
If a dedicated room or workspace isn't possible, try your best to create a portable workspace. One way to do this is with rolling whiteboards, portable workstations, and, simply enough, lots of sticky notes on sticky flip chart paper. These moveable furnishings allow your team to re-create the meeting space in whatever locations they use.
Virtual Project Workspace
Another way to create a team project space, where the work can be left lying around, is to use virtual teaming software.
We know from the brain science that it really helps to be able to leave the work in place when the meeting's over. This way team members, together or individually, can poke their heads into the room and verify their memories, or add that idea that came to them in the shower this morning without having to meet with the whole team.
A benefit of virtual team space is that your team doesn't have to be located at the same place, at the same time, or even in the same time zone. Virtual team spaces allow teams to meet even if they are located in different rooms, offices, or even different states or countries.
There are several virtual teaming software choices, ranging from cloud based storage services, to posting boards, to software designed specifically for team projects. A project team might, for example, use Google Drive to store their shared documents, Trello to organize their to-do list and track their progress, and Skype for meeting face to face. Explore the options available and choose the one most comfortable for your business.
The right choice
Whichever option your company chooses to support, it is incredibly important to have a specific plan for how and where teams will meet to work collaboratively on a project.