The Differences Between Class A, B, & C Office Space in the USA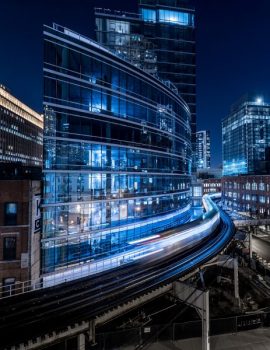 There are several types of office space in the USA. These properties are classified according to their quality standards and amenities, using the classification system developed by the Building Owners and Managers Association. This system establishes three main types of office space: Class A, Class B, and Class C. Here are the defining features of each Class:
Class A Office Space
These properties are characterized as having the highest quality standards, amenities, and fixtures. Common features include top-tier HVAC and lighting systems, the latest telecommunications infrastructure, and often have unique design or architectural traits. Because of their high standards, Class A offices are typically (but not always) in new or trophy buildings with high-quality road and mass transit connections. Location also plays a role in Class A offices, as they are often located in sought-after areas such as Capitol Hill, Downtown Los Angeles, and The Loop in Chicago.
Class B Office Space
Class B properties are a middle-of-the-road option for office-based businesses. They are a step below Class A properties in terms of design, systems, and infrastructure, but they are still functional spaces that can accommodate a wide range of office operations. Depending on their location and potential, some Class B buildings are acquired by property management or investment firms and refurbished to Class A standards. Many of these offices are located in buildings that are between 10 and 20 years old.
Class C Office Space
Class C offices are typically located in older buildings (20 years+) outside of the CBD or other highly sought-after business areas. These properties may have outdated infrastructure, fixtures, and amenities, with some requiring partial renovation.
Benefits and Drawbacks of Each Class
Class A offices
  Pros: State-of-the-art specifications, the prestige of being based in a professionally managed first-class location/building, proximity to other premier tenants, and the ability to attract top talent due to location and perks.
  Cons: Rents are pricey since higher construction costs and prime location are reflected in the final lease or sale price. Prices per square foot are well above the area's average.
Class B offices
  Pros: Well-maintained properties at or below the area's average asking rents.
  Cons: Common Area and Maintenance fees may be relatively high, as these buildings require regular work to remain operational.
Class C offices
  Pros: Per-square-foot rates are considerably below the area's average. Additionally, these spaces are more readily available because they are not in high demand. For the same reason, long-terms leases for Class C space may give tenants more room to negotiate rates and lease terms.
  Cons: Although rents are lower, occupiers should budget for additional expenses involved in renovating or procuring support services such as admin, reception, janitorial, and security.
Which Office Space Class is Right for Your Business?
Although there are objective criteria to determine whether an office falls into Class A, B, or C space, this classification should not be perceived along a "better or worse" scale. Class C offices can be perfectly suited to certain businesses, even more so than Class A spaces.
For example, Class A offices are a good fit for companies involved in law, finance, insurance, architecture, and any sector or organization where image is paramount. On the other hand, Class B offices suit small businesses that require functional space or those that do not need to meet and impress clients with first-class facilities. And lastly, Class C office space is a good option for companies that are starting up and need to keep costs under control while they grow their business.