February 17th, 2016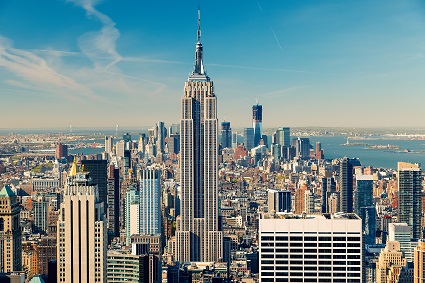 An in depth look at how the Manhattan office space market has fared in 2015 and forecasts for this coming year.
Manhattan Office Market Overview of 2015
Over the past 12 months, federal economic policy has been focusing on expansion, driving an increase in employment rates, especially as far as office-based employment is concerned. This type of employment grew by 2.6 per cent in just 1 year, and prompted a considerable increase in demand led by occupiers in the Manhattan financial services sector. In certain Manhattan sub-markets (such as in Midtown South), strong demand from tenants in the TAMI sector (technology, advertising, media, and information) was also evident.
At the end of 2015, total office stock in Manhattan was just under 395 million square feet, of which 28 million were vacant. Total transaction volume amounted to more than 28 million square feet, one of the highest figures of the past 10 years. However, there was a slight decline in transaction volumes in downtown Manhattan, where transactions mostly involved small and medium-sized office properties.
Manhattan Office Market: Key Facts & Figures
During 2015, office vacancy rates in Manhattan went down from 9.3 per cent to 8.5 per cent. This decrease equals to 90 basis points on a year-on-year basis, and brings vacancy rates closer to Manhattan's historical average of 8.9 per cent. In Midtown South, vacancy rates were markedly lower at 6.2 per cent, whereas in downtown Manhattan they went down by 30 basis points to 9.4 per cent. Read the rest of this entry »