Top Ten Largest CBD's in the USA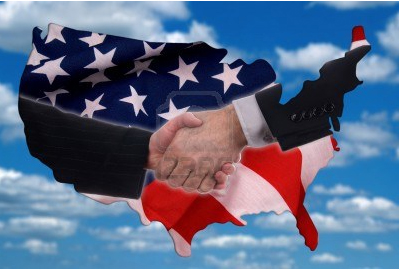 All over the United States, central business districts serve as a magnet for economic growth and employment. Below is an overview of the top 10 largest CBDs in the country.
1. New York City
New York City's CBD is the largest in the country and covers a large area in Midtown and downtown Manhattan. The city's CBD contains more than 500 million square feet of commercial real estate and several residential neighborhoods. According to the US Census Bureau, New York's CBD has a permanent population of approximately 1.6 million people. Key industries include finance, banking, retail, hospitality, tourism, and business services.
2. Chicago
Chicago's central business district (also known as The Loop) occupies an area of 1.58 square miles. The Loop is a densely populated area and has a total commercial real estate inventory of nearly 160 million square feet, which account for 45 percent of the city's total supply. More than 300,000 people work in the CBD, mainly in sectors like professional, scientific and technical services, finance and insurance, admin support, healthcare, and food services.
3. Los Angeles
Downtown Los Angeles is made up of 15 districts, although the business core lies between the Financial District, Historic Core, and Old Bank District. In recent years, the Bunker Hill area has also emerged as an important business destination within the city's CBD. There are more than 32 million square feet of commercial real estate in downtown Los Angeles, and population density remains relatively low at under 5,000 / square mile. Important industries include technology, media, creative, transportation, leisure and entertainment, and the arts.
4. Boston
Boston's CBD is one of the most important business hubs in the East Coast. Business density is particularly high in the Financial District, which is home to large banking, finance, and insurance corporations like Bank of America,PricewaterhouseCoopers, and Fidelity Investments. Boston's CBD is characterized by its large percentage of Class A commercial stock (nearly 70 per cent of the total according to 2015 data). Tech-related firms and businesses involved in healthcare, life sciences, and advanced manufacturing are key drivers of the Boston economy.
5. Philadelphia
Philadelphia's central business district covers an area of 2 square miles to the east of Delaware river and contains more than 42 million square feet of commercial real estate. Major industries include tourism, financial services, bio-science, and telecommunications. In recent years, rising rents and a shortage of Class A space have prompted a second business cluster in University City and Navy Yard, where several office developments and business centers have been recently built.
6. Washington D.C.
Washington's central business district covers an area of approximately 1 square mile in northwest Washington. The CBD comprises over 144 million square feet of commercial real estate and 2 separate business improvement districts: the Golden Triangle BID (which is home to more than 1,600 businesses) and Downtown DC, known as a bustling retail and commercial hub. In addition to the public sector, key industries include media and communications, tourism, hospitality, finance, and publishing.
7. Detroit
Covering an area of 1.4 square miles and containing 27 million square feet of commercial real estate, Detroit has the second largest CBD in the Midwest. The city's central business district experienced significant growth during the early 2000s, when it began to expand north of the I-75. Approximately 95,000 people work in Detroit's CBD, which has a permanent population of just over 5,000 people. The largest industry sectors are automotive, logistics, information technology, defense, banking, insurance, entertainment, retail, and manufacturing.
8. Seattle
Seattle's central business district is characterized by its fast-growing residential population and lower-than-average vacancy rates. Total inventory for office and retail properties is approximately 56 million square feet, although the largest retail cluster is located around Westlake and the waterfront. It is estimated that 20 per cent of all Seattle jobs (140,000) are based in the CBD. Permanent population is approximately 7,600 people, and major industries include government, real estate, tourism, finance, retail, transportation, and utilities.
9. San Francisco
Despite its relatively small size (0.5 square miles), San Francisco's CBD is home to all of the city's Fortune 500 companies and to some of California's most successful tech startups. Nearly 9 per cent of the 90 million square feet of commercial space that exist in the CBD are occupied by tech companies, which compete in importance and turnover figures with sectors like finance, tourism, pharma, and transportation.
10. Houston
Houston's CBD occupies an area of 1.8 miles and is subdivided into 10 smaller districts, although the vast majority of office stock is located in the historic center (near Market Square), the Civic Center (home to numerous government offices), and the Skyline district. The CBD is the place of work of more than 150,000 people and home to over 3,000 businesses.