12 Tips to Optimize Your Office Space Planning
Commercial real estate costs have been increasing in most US urban markets for a while, which has highlighted the need to be strategic about new office space investments.
For this reason, office-based businesses are rethinking their space allocation after making changes to work models and switching to hybrid or remote work. 
Planning the optimal use of office space is a smart move. Not only can this help reduce costs, but it also ensures employees work in a more pleasant environment that is conducive to productivity and well-being. This means that office space planners are in high demand, however, not every company has the luxury of having an employee that is up-to-date on office space planning guidelines.
In this article, we look at 12 ways in which US businesses can optimize their office space planning. If you are looking to polish up on office space planning basics, then read on to find out more!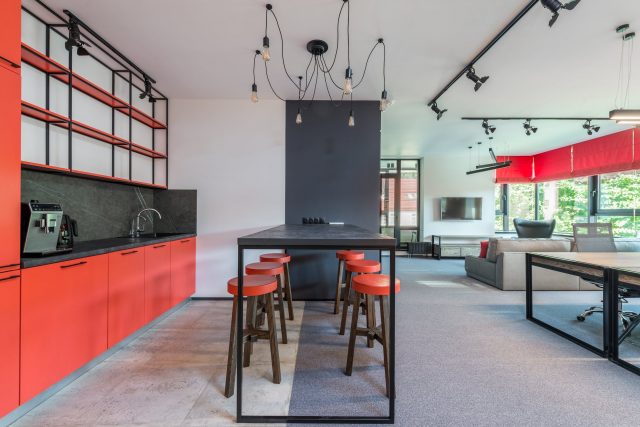 12 Tips for Better Office Space Planning
1. Set your priorities
The first step involves determining the reasons why you want to make changes, as well as what you want to accomplish. Being clear about your company's needs and priorities can help you make decisions that support your goals and serve you in the long term. 
For example, you may want to redesign your office space to accommodate a new department, office functions or a growing staff headcount. In other cases, the priorities could be creating more collaborative spaces or retrofitting existing space to be more sustainable.
Each situation involves different priorities, which lead to different planning decisions. Make sure your priorities are clear before you start. 
2. Balance current and future needs
Things can change quickly in the business world, but most business owners have a good idea of what their company will look like in 6 to 12 months. 
If growth is in the cards, consider whether the changes you make today will facilitate efficient work processes once your team grows. It's not only a matter of fitting in more desks – you'll also need to consider whether there's enough space for visitors, better amenities, etc.
3. Explore alternatives to traditional office layouts
Conventional office space distribution tends to fall in two categories: open floor plans and cubicle layouts. These arrangements are still valid, but they don't suit every company. 
It pays off to research alternative space distribution models to see if they suit your work practices better. Some layouts to consider include multi-space offices, team cluster layouts, private spaces, and activity-based working. 
4. Make room for flexible space
When planning for a better use of office space, it's common to end up allocating every foot of space to a specific use. This approach to planning is typically driven by a focus on efficiency, but it doesn't account for the changes that all organizations experience.
If the office floor space and budget allow it, it's useful to make room for flexible or unallocated space. This means choosing a part of the office that can be used for multiple purposes, or whose set up can be easily altered on demand and based on the needs of your team. 
5. Rearrange space to suit your workflows
As a business owner, you've spent a great deal of time creating the workflows and processes that best support your operations. Poor space distribution can interfere with the smooth functioning of those workflows and lead to serious inefficiencies, so you'll want to make sure that your office space planning addresses this potential problem.
It can be useful to consider incorporating the principles of agile design into office space planning. As an added bonus, agile workspaces enable teams to achieve more using smaller amounts of space. 
6. Get feedback from your staff
Your staff spend their working day in the office and may have an insightful perspective into what would make you create a more productive office layout.
Depending on your company's size, you may request feedback through the HR department, during an informal meeting, placing an "ideas and suggestions box" in the office, or through online surveys.
Here's an interesting case study that shows the benefits of bringing office users into the space planning consultation process.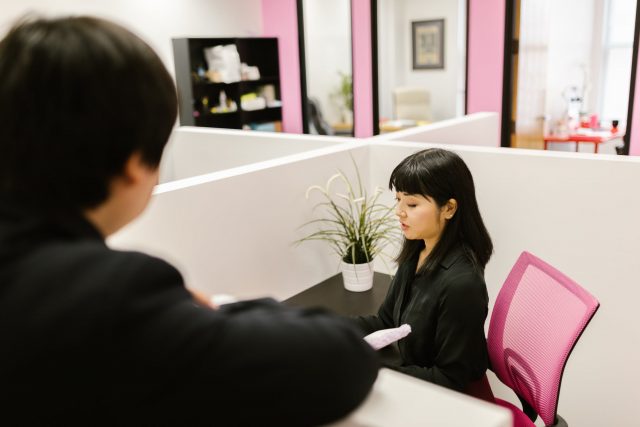 7. Technical considerations
Technical considerations can limit or rule out certain office layouts, especially if you have physical infrastructure in your office, such as data cables, servers, or large-scale network equipment. Always consult with your IT department or with an IT professional before making any changes to commercial office interiors.
On the other hand, redesigning your office space could be the perfect opportunity to evaluate your tech infrastructure and invest in an upgrade. For example, cloud-based services could replace physical servers and free up a significant amount of space in your office. 
8. Dedicated wellness space
Health and well-being in the workplace have become determining factors affecting productivity, corporate culture, and employee retention. As a result, many companies are making changes to their offices that promote better physical and mental health. 
This doesn't necessarily mean that you have to make room for an office gym. Wellness in the office can be fostered in other ways. For example, noise is a major cause of stress in the workplace, so you could plan the office layout in a way that minimizes noise exposure. 
9. Reduce clutter
It's helpful to audit every space in your office with the goal of reducing clutter that interferes with optimal use of space.
Some common culprits are paper archives, unused furniture, equipment kept for "just-in-case" situations, and office supplies. 
10. Maximize natural lighting
If you're trying to decide between different office space configurations, consider which one maximizes the amount of natural light that reaches workspaces. Even small actions like rearranging furniture or equipment that blocks windows can make a big difference. 
11. Inclusive planning
Office planning can help make the workplace more inclusive by ensuring that staff with different work and communication styles can contribute their best to your organization. 
Here, you can read more about how to implement the seven principles of inclusive design in office spaces.
12. The smart office
Lastly, consider bringing smart technology into your newly planned office space. Some valuable additions include smart lighting and temperature control systems, smart meeting and conferencing room technology, and sound masking technology.
New technologies will likely play an increasingly important role in the office of the future, so incorporating them today gives you a head start.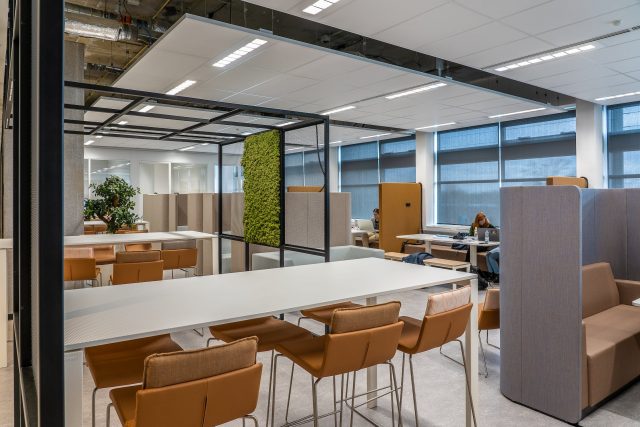 Need to find an office space in the United States?
Looking for an executive office or shared workspace near you? Offices.net currently lists a wide range of offices in major cities such as New York City, Atlanta, Boston, and Chicago. Contact us at 972-913-2742 for a personalized discussion of your needs, or reach us on Facebook and Twitter.