Top Ten Midwest Conference & Convention Centers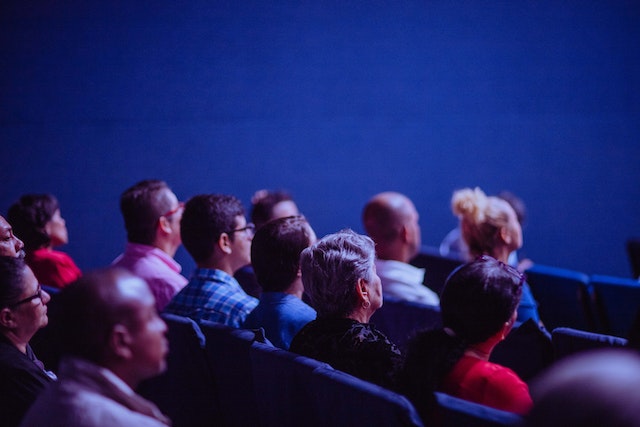 The Midwest region of the United States is home to some of the most impressive and versatile event spaces in the country. Whether you're planning a large corporate conference, a small business meeting, or a full-scale trade show, the Midwest has something to offer for everyone. In this post, we'll be highlighting the top ten Midwest conference and convention centers that will be sure to impress your attendees and make your event a success. From state-of-the-art facilities with stunning architecture to versatile and modular spaces, these centers have it all. So, without further ado, let's dive in and explore the best conference and convention centers the Midwest has to offer!
The Full List
McCormick Place
With more than 2.6 million square feet of space, McCormick Place is one of the largest conference venues not only in the Midwest, but in North America. The venue is located 3 miles away from Chicago's Magnificent Mile, and can be easily accessed from the downtown area and from O'Hare and Midway airports. 
McCormick offers conferencing and convention space in four buildings, which are interconnected for the convenience of visitors. The venue can accommodate assembly-style seating for 18,000 people, and additionally offers a 10,000-seat arena, three theaters with a capacity of 300 seats each, and a large theater that sits more than 4,000 attendees.
Overland Park Convention Center
Overland Park Convention Center is an award-winning conference and convention center located in Kansas City. Since it was built in 2002, this venue has repeatedly made it to the list of top 30 convention centers in North America, and gets special mentions in the Small Convention Center category.
The venue has a total footprint of 245,000 square feet, which includes 15,000 square feet of meeting space as well as a large exhibit hall and a ballroom. Meeting space is designed to be flexible and to accommodate anything from 10 attendees to large audiences of 4,500+
Overland Park is staffed by a team of more than 40 meeting professionals, including planners and tech specialists. 
St. Paul River Center
Since opening its doors in 1998, the St. Paul River Center, located in Minnesota, has hosted over 3,000 conventions and events. It has been rated as the "Best Convention Center" by Minnesota Meetings + Events Magazine three times in a row, and is also known for putting sustainability at the heart of the events it hosts. 
The venue can accommodate conferences and corporate events in 15 meeting rooms, a 27,000-square foot ballroom, and an auditorium with a seated capacity of 5,500 attendees. 
St. Paul River Center is only 8 miles away from MSP airport, and can be easily reached by car or using the city's mass transit system.

Huntington Place
Formerly known as Cobo Center, Huntington Place is one of the leading conference venues in Detroit. 
Following extensive renovation work that took place in 2015, this venue is now characterized by modern architecture and sleek design, and offers state-of-the-art technology and expert telecommunications support for in-person, virtual, and hybrid events. 
Huntington Place has approximately 700,000 square feet of space, and can accommodate business events like conferences in its three ballrooms and 100 meeting rooms. 
Moreover, the venue is within easy reach of two international airports, one in the United States and the other in Ontario, Canada. In-house parking space and a dedicated Detroit People Mover station facilitate access to visitors reaching the venue by mass transit or with their own vehicles.
Cox Business Center
This conference and events center is located in downtown Tulsa, Oklahoma, and opened its doors in 1964. During a few decades, it was mostly used to host concerts and sports events. After undergoing renovations and expansion in 2018, the venue was able to accommodate business events in its multiple meeting rooms and conference halls. 
For three consecutive years, Exhibitor's Magazine has listed this venue among the best in North America for corporate events. In addition, it has received praise and recognition from meeting professionals and local residents as one of the top meeting venues in the region.
The nearest airport is Tulsa International, 10 miles away, which has daily non-stop connections with major business destinations, including Chicago, New York, Austin, and Washington D.C. 
Wingspread Retreat and Executive Conference Center
With a convenient location between Milwaukee and Chicago, Wingspread Retreat and Executive Conference Center offers a comprehensive and fully tailored meeting experience. The venue is more than a conference center, as its 15,000+ square feet include accommodation for up to 40 guests, fitness facilities, and plenty of outdoor space in a secluded and peaceful location by Lake Michigan.
Meeting space is available in indoor and outdoor settings, all of them equipped with the most advanced audiovisual technology and supported by an in-house team that can take care of every aspect of a business conference. 
In 2022, this IACC-certified venue received the Gold Stella Award for Best Conference Center in recognition of its standards of excellence.

Kellogg Hotel and Conference Center
This conference center is located in Lansing and is part of Michigan State University's campus. Kellog Hotel was founded in 1951 with the objective of improving the region's meeting facilities and of offering all related amenities under a single roof.
Total meeting space is in the region of 35,000 square feet, divided into an auditorium with a seated capacity of 300 and several conference rooms ranging in size from 240 to 12,000 square feet.
The nearest airport is Capital Region International, located 8 miles away. Moreover, the venue offers easy access to several major roads, including the I-69, the I-96, and route 127. 
Gateway Center
Located in Collinsville, Illinois, and a short distance from St Louis, the Gateway Center is a highly regarded first-class venue that has hosted more than 600 events in a single year. 
Built in the 1980s as a multi-purpose venue, the Gateway Center has subsequently evolved into a leading corporate events center that continues to invest on upgrading its meeting facilities. Venue highlights include a dedicated 7,000-square feet Conference Wing, a convenient location off the I 255 and I 55 roads, and proximity to various business hotels and leisure facilities.
There are two airports within a 30-minute drive, and the venue can be also reached by mass transit from St Louis.
InterContinental Chicago
With an unbeatable location in Chicago's Magnificent Mile, the InterContinental Hotel is an excellent choice for business conferences where ease of access is a must. 
Conferencing facilities at this venue amount to 45,000 square feet of space – more than enough to accommodate business meetings of all sizes. Conferences can be hosted at four different ballrooms with capacities ranging from 250 to 500 attendees, as well as in various meeting rooms showcasing the best of Chicago's architectural heritage. 
Additional facilities include on-site parking and catering services and a business center that operates 24/7.
Mystic Lake Center
Mystic Lake Center is a full-service resort located a 30-minute drive from Minneapolis, Minnesota. The venue has dedicated meeting and conferencing facilities, which include 30 flexible meeting spaces with capacities ranging from 884 to 17,300 square feet. 
In addition to advanced meeting technology, an in-house marketing and event planning team, and luxury accommodation, Mystic Lake offers conference attendees an unrivaled leisure experience that includes wellness facilities, a casino, and a golf course.
Looking for Office Space?
Are you looking for office space in the Midwest? We list a wide range of world-class office solutions in Chicago, Detroit, Kansas City, and Indianapolis. You can also call us on 972-913-2742 to have a discussion with one of our Midwest office space experts, who can connect you and your business to corporate offices, private workspaces, and executive office suites in these major Midwest locations.
Further Insights
Looking for more articles about the workspace and the general US office space market? You can find a number of recent posts below!
The Top 15 Benefits of Coworking Spaces for Remote Workers
Where are US Citizens Living & Working After COVID?
A Full Guide to Commercial Lease Assignment (Lease Transfer)
The Impact of Proptech on Commercial Real Estate
15 In-Person Employee Recognition Ideas for the New World of Work
Coworking Space for Students on U.S. College Campuses
How the Decentralization of Cities Has Changed the U.S. Office Space Market
A Full Guide to LEED Certification