Get Creative with These 11 Fresh & Fun In-Office Event Ideas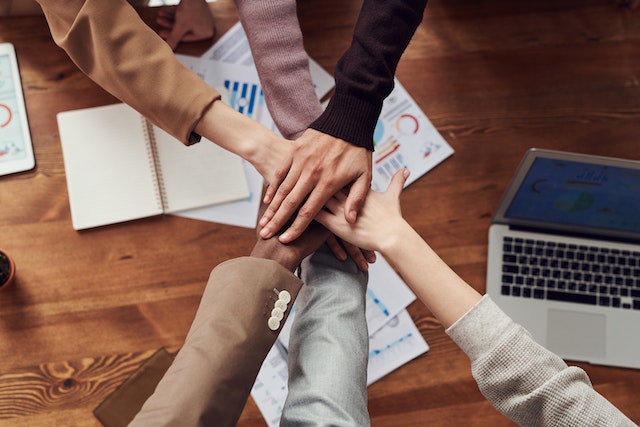 Fun office events are a great way to improve team cohesion and general workplace wellbeing, all while building a sense of belonging amongst employees. These events can also be an opportunity to develop interpersonal skills and further instill your company's values, particularly when they align with your overall ethos. A great example of this would be a wellness brand opting to take employees through a guided meditation or in-office yoga session.
Despite the recent rise of remote and hybrid work schedules, there is still a lot of importance placed on engaging staff through team building and promoting happy and inclusive work cultures. However, it's important to note that best practices have shifted somewhat in recent times – away from standard corporate event ideas like Friday night work drinks or team lunches and towards more inclusive, diverse activities. 
So, to inspire a packed calendar of enjoyable and engaging office events for your teams in the new year, we've curated a list of fun office events that stray away from tired and low-effort happy hours. 
Hopefully, a few of these ideas can make an appearance in your office's social calendar and, after their success, be recurring events that your employees will continue to look forward to during their many years of tenure. Looking for some fun corporate event ideas for your office to implement? 
11 Fresh & Fun In-Office Event Ideas
Engaging Team-Building Activities (e.g., Scavenger Hunts or Murder Mystery Nights)
Cooking or Baking Classes
Gaming Sessions
Movie/TV Screenings & Discussions
Trivia Nights & In-Office Game Shows
Paint & Sip Events
Virtual Foreign Language Exchanges
Craft Workshops or DIY Projects
Wellness Activities (e.g., Guided Meditation, Yoga Sessions, Dance and Exercise Classes, etc.)
Guided Alcohol or Coffee Tastings
Virtual Tours of Historical Landmarks & Foreign Cities
Engaging Team-Building Activities (e.g., Scavenger Hunts or Murder Mystery Nights)
A team building event such as a scavenger hunt or a 'murder mystery' style puzzle is the perfect thing for corporate events of all shapes and sizes, whether they be office parties or more focused team-building events. These activities can help to strengthen the relationships between co-workers, creating an environment of collaboration and positive energy. Not only do these activities bring people together, they also challenge team members to think outside the box, encouraging creativity and honing problem-solving skills that can be translated into their everyday work life. Team building exercises can increase morale by giving employees an opportunity to bond over a fun goal, while pushing them to dig deep and think creatively to solve complex puzzles – something that's much needed in today's business world.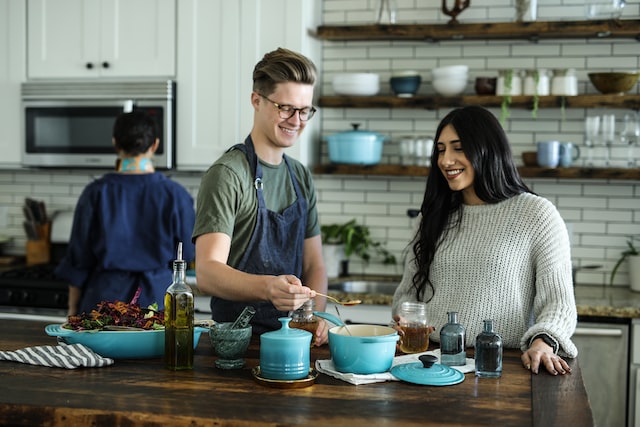 Cooking or Baking Classes
Learning to cook or bake can be another great way to improve office morale and provide a creative outlet for employees. A cooking or baking class gives team members the chance to learn new skills, boost their confidence, and gain valuable collaborative experience. Teams can additionally learn how to work together in the kitchen and discover new recipes for healthy meals, substituting nutritious ingredients for snacks commonly brought into the office. 
Furthermore, as a result of taking the class, employees will come away with a better understanding of proper cleanliness in the kitchen, food safety techniques, and time-management – skills that are applicable to both their professional and personal lives.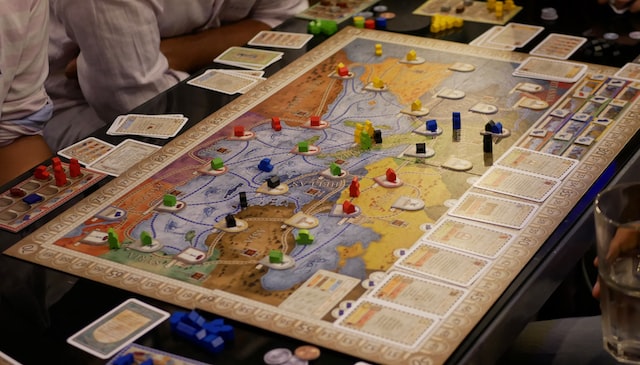 Gaming Sessions
A fun gaming session is another highly effective way to encourage team building among coworkers, promote collaboration, and enhance positive work culture. Not only that, but in-office gaming sessions have proven to encourage creative problem-solving and increase cooperation when stakes are raised. Plus, they provide an opportunity for those who might feel left out in a corporate setting to step into the limelight, increasing confidence and encouraging individual growth. 
The almost endless variety of games currently available is another core benefit of introducing gaming into the office. Both classic board games and modern video games can be used in tandem, depending on the preferences of your employees and the desired impact of the session. 
Gatherings such as these give employees a chance to take a break and interact with their co-workers at a deeper level, resulting in stronger interpersonal relationships. All in all, hosting regular gaming sessions can be an effective and enjoyable way of engaging employees both socially and professionally.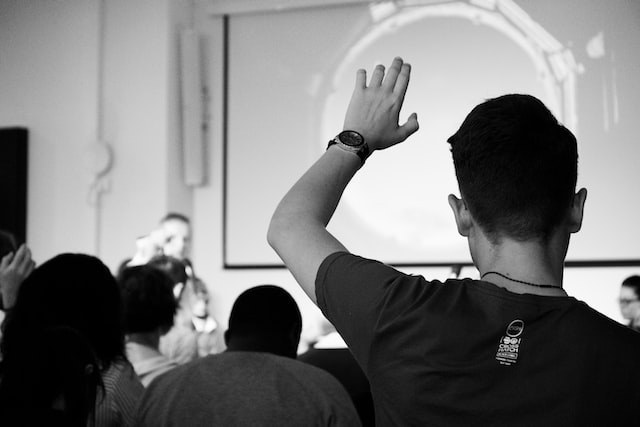 Movie/TV Screenings & Discussions
Every office has that handful of people who find themselves gushing about the newest episode of a hit TV show or the latest Hollywood blockbuster. Organizing a film or television show screening and discussion in the office can be a great way to bring the interests of these people to the rest of the team. Sharing the experience of watching your favorite piece of media can help people bond over shared emotions and experiences, ultimately leading to improved cohesion. It also encourages conversation between co-workers on topics they may not otherwise discuss – important skills for any successful workplace. 
Furthermore, a screening and discussion session encourages employees to think in unconventional ways, inspiring them to explore different perspectives. All around, film or TV screenings and subsequent discussions are an entertaining and constructive activity that have the potential to help businesses excel in their goals by exploring new perspectives. Think of it as a book club for people who love movies and TV!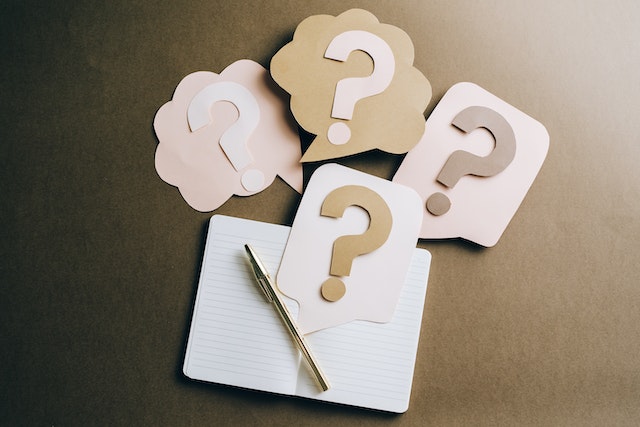 Trivia Nights & In-Office Game Shows
A trivia night or game show type competition can be beneficial for an office by providing team-building opportunities, fostering creativity, and encouraging discussion. Low stakes, fun corporate office party games between teams can promote healthy competition and create a lively atmosphere that encourages collaboration. These events can also aid in knowledge building, providing an ideal platform to further explore various topics and open the lines of communication throughout the workplace. 
Seeing their peers engage and collaborate can inspire participation from those who are typically more reserved, and allow employees to learn more about each other outside the standard workplace environment. These activities are ideal for those who might be looking for office party ideas that can be quickly and easily facilitated. Plenty of businesses run trivia nights, often charging only a few hundred dollars to source questions, host, and provide prizes. By providing creative challenges that are suitable for all ability levels, businesses can go a long way towards creating a sense of fun and employee engagement in the office.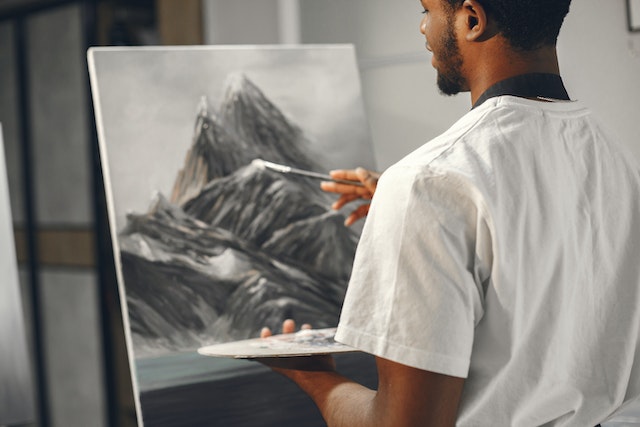 Paint & Sip Events
Who doesn't like the combination of art and wine? A paint and sip event can be a great way to bring employees closer together, while also brainstorming innovative ideas and expressing their creativity through the creation of art. This type of in-office event provides employees with an opportunity to relax and unwind, while still taking part in a fun and creative task. Moreover, it is widely accepted that engaging in creative activities with colleagues provides significant team building benefits.
Companies who host paint and sip events may find that their workplace experiences increased productivity as well. Employees will be able to practice their own artistic abilities, while potentially coming up with new concepts, designs, or strategies for the company's success. Allowing co-workers to get creative together can be an excellent morale booster for any organization, giving them an extra push to reach all of their work goals.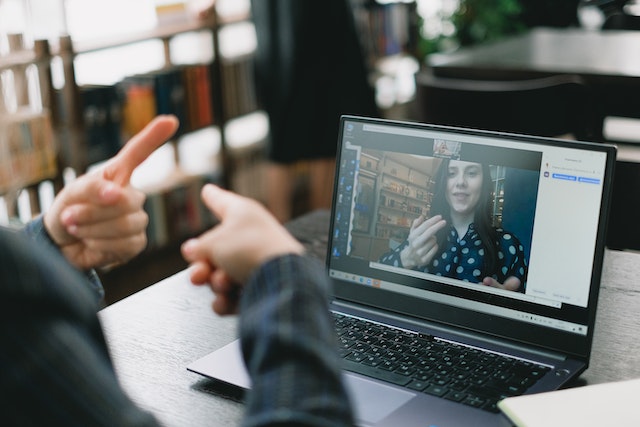 Virtual Foreign Language Exchanges
This one might seem a bit out-of-the-box, but a virtual foreign language exchange program can offer a range of tangible benefits to any office environment. Participating in this type of program allows employees to practice their language skills with native speakers, while teaching their chosen language to those who want the opportunity to learn it – picking up valuable teaching and cross-cultural communication skills to boot. 
Through the exchange, employees can become better acquainted with cultural etiquette and gain a comprehensive understanding of different countries' dialects and expressions. It also offers a low-cost option for businesses seeking opportunities to practice worldwide communication. Aside from providing greater confidence when communicating with foreign partners or customers, a virtual foreign language exchange helps create and maintain positive relationships at international levels, a very beneficial by-product for global businesses.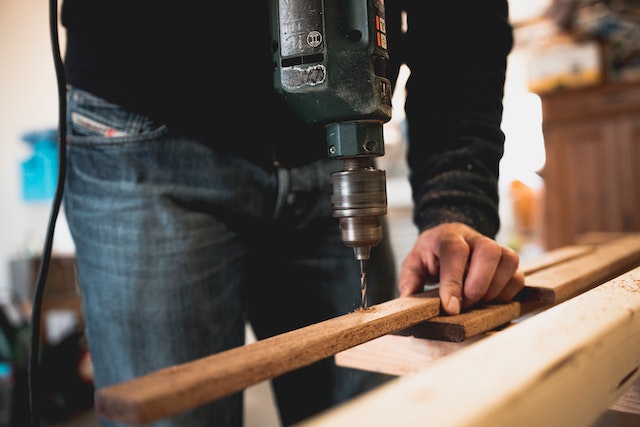 Craft Workshops or DIY Projects
Crafting or DIY projects is another unique way to bring people in an office together and encourage practical collaboration. Not only can such activities foster a sense of teamwork, but they are also a tremendously effective way to get employees to flex their creative muscles. Crafting exercises help to stimulate both the left and right sides of the brain, which will work to keep employees thinking creatively and positively about their work in the long run. 
Getting employees to physically craft things together fosters collaboration and communication, allowing employees to express their individual talents and strengths while working towards a common goal. All of these factors combine to help workspaces become more equipped to take on challenging tasks and come up with fresh ideas. Overall, investing in in-house craft activities or DIY projects is a sound investment that will be sure to pay off in more ways than one.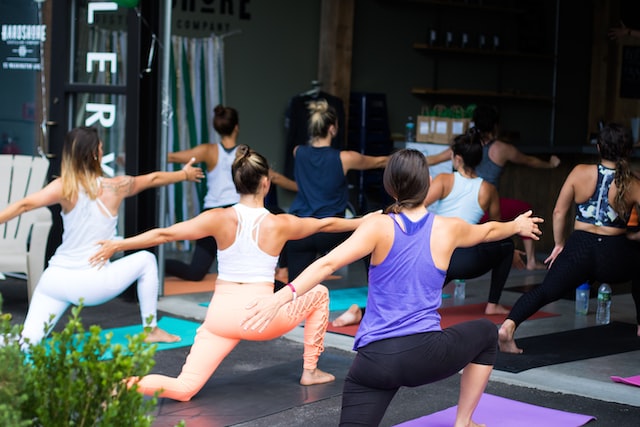 Wellness Activities (e.g., Guided Meditation, Yoga Sessions, Dance and Exercise Classes, etc.)
Incorporating wellness activities like guided meditations, yoga, dance, or exercise classes into the workplace can reduce stress levels and improve the general mental and physical health of your employees. Not only that, but facilitating these types of activities can also promote healthy living standards within your workforce, leading to more engaged, mentally sharp, and happy staff. 
With people's lives busier than ever before, taking some time out each day to focus on wellness can prove invaluable, giving staff the opportunity to slow down and take stock.  If you're unsure about what to do for your next corporate event, consider looking into wellness activities and the benefits they provide!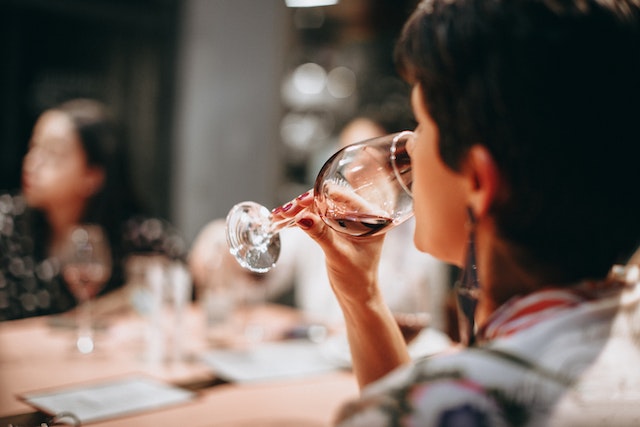 Guided Alcohol or Coffee Tastings
Providing the option of both guided alcohol and coffee tasting stands as a unique, effective, and inclusive way for an office to bond. Expert knowledge on the subject, as provided by a sommelier, can help everyone understand the flavor notes and manufacturing techniques used to create their drink of choice. 
Going through different types of drinks together and discussing them adds a creative dimension to office events like business dinners, developing and deepening relationships between staff members without feeling like work. This can be particularly beneficial for those who might not have had proper exposure to high-quality wine or coffee before, broadening their tastes and skills with food pairings. Furthermore, the social and mental health benefits that come with this experience can be very rewarding for everyone involved.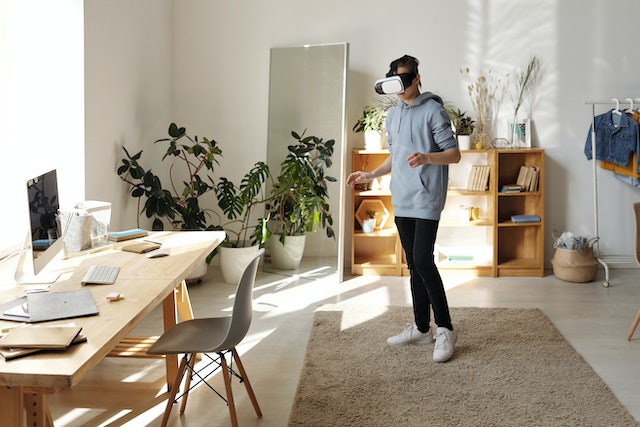 Virtual Tours of Historical Landmarks & Foreign Cities
Taking a guided virtual tour of a foreign city or country can be a great way to help an office gain some new perspectives. Not only can office employees learn more about the culture, history, and language of another place, but they can also be exposed to different ways of doing business. 
During a virtual tour, participants can explore exotic locations and landmarks while gaining fascinating insight into customs and cultures different from their own. From exploring ancient ruins to immersing themselves in diverse cuisine and marketplaces, offices can benefit from this unique experience as they develop cultural awareness and foster team building. These types of tours are expanding in popularity, particularly as VR technology becomes more advanced, allowing people to be transported directly to locations across the globe.
By engaging in conversations with locals and experiencing a unique perspective, taking such a tour could give everyone in the office the impetus to positively change their own environment and create more innovative solutions to client problems. This outside knowledge can help expand mindsets, give everyone something to strive for in terms of creativity, and provide new insights into problem-solving that will serve the organization well. This activity can be particularly beneficial for businesses that deal heavily with foreign entities, providing them with additional insights that might prove useful in their day-to-day business operations.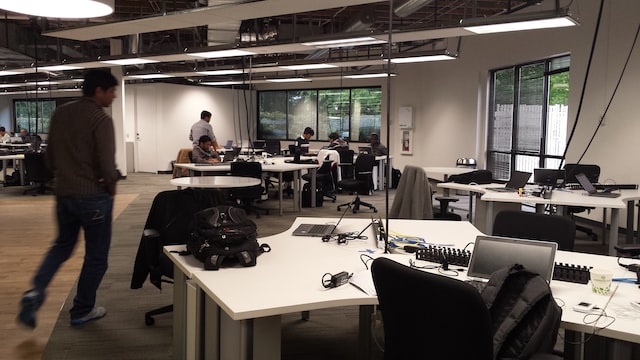 Looking for Office Space?
Not sure where to find an office space near you? Click here to browse our full range of amenity-rich office spaces, located in major business cities across the United States. You can also call us to have a discussion about your requirements on 972-913-2742, or reach out to us on Facebook and Twitter.
Further Insights
Looking for more articles about the US market and general office matters? You can find a number of recent posts below!
The Top 15 Benefits of Coworking Spaces for Remote Workers
Where are US Citizens Living & Working After COVID?
A Full Guide to Commercial Lease Assignment (Lease Transfer)
Miami Office Market Report | Q2-Q3 2022
Mid-2022 Las Vegas Office Market Report
The Impact of Proptech on Commercial Real Estate
15 In-Person Employee Recognition Ideas for the New World of Work
Mid-2022 Houston Commercial Real Estate Market Report
Coworking Space for Students on U.S. College Campuses
How the Decentralization of Cities Has Changed the U.S. Office Space Market
US Office Market Trends 2022 – Statistics, Challenges and Outlook
A Full Guide to LEED Certification