Company Relocation: Relocating People and Employees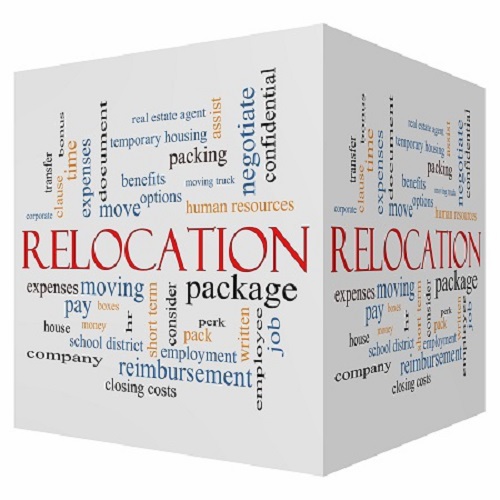 When a large corporation relocates to a new city or state due to needing larger business premises, a change in ownership or acquisition by another company, one of the most important aspects of the move will be planning the relocation of people and employees.
For the sake of fluidity and flexibility, relocation of employees should be planned well in advance of the actual relocation date. This is particularly important if the type of business is one that has an ongoing hourly process or production schedule.
As an example, an accounting business that processes client data on an hourly basis would need a relocation plan of action that insures the fastest move to the new location. In this type of production, a computer network expert should be a member of the relocation team to insure no serious disruption or breaches of data processing occurs. There is also a measure of expedient security of data to protect that should also be considered.
When moving to a new office or site, the move needs to be expedient, efficient and without data processing disruption. Relocation will need to be accomplished on a department by department basis, with planning down to the smallest detail of floor plans for computer networked equipment, as well as systems experts to disable and restart the systems. Computers were removed and reinstalled in a finely designed, almost military, regimental style.
Legalities and Best Practices for Relocating People and Employees
For large office relocation, there may be certain legalities with regard to relocating employees. These may be related to providing adequate information for housing and educational facilities for employees with spouses and children.
It's up to the business owners to follow state guidelines on responsibility to employees regarding notification of relocation and advice on changes to employee tax status for out of state relocation.
Best practices for relocating people and employees is to consider engaging a professional relocation specialist with experience in business relocation. This may include a general personnel or high level management recruiter to assist employees who will not be relocating to the new site to find employment.
Employees who choose not to relocate may also incur certain legal compliance regarding termination of employment, employee benefit rollovers like 401K and traditional pensions. Each state has different employee and labor relations requirements, as well as those that exist under federal law. Businesses that have in-house regulatory affairs professionals have an advantage in determining their obligations to employees during relocation.
Some businesses also offer personnel recruitment assistance to spouses who may be affected by the relocation of the company. This usually occurs when the company moves out of state or the relocation is in another country.
Business owners should be fully informed of their legal rights regarding retaining employees, salaries and wages and hiring of new employees at a new location. This includes any employee contracts regarding hiring and/or termination.
Management should review all contracts, especially those regarding proprietary and non-disclosure agreements between the business and employees. This includes PIAs (Proprietary Information Agreements) and SAs (Secrecy Agreements). The legal department of the business should take the time to review these and determine their impact on relocation.
Best practices for relocating employees is to consider the ramifications from a personnel and human resources perspective. The impetus to relocate is often aligned with a more beneficial business tax base and pool of highly skilled employees who do not require costly training.
Keeping employees informed every step of the way
Part of any comprehensive relocation plan is to keep all employees informed of relocation issues on a daily basis. Often, employees can be an excellent source of information that might otherwise be omitted in the relocation plan. Collectively, management and employee input during the relocation planning stages is a valuable tool that may offset many unnecessary expenses.
Small businesses tend to allow employees to assist with many facets of the relocation. It's always a good idea to begin actual relocation projects by getting rid of unnecessary furnishings, equipment, files and storage cabinets that are no longer of use. These add to the cost of relocation due to their size and weight and the moving company's ability to provide adequate space in a moving van.
Best practices for relocation include a solid basis for the relocation that can be freely and easily communicated to all employees. When employees know why they are being relocated, they understand more easily the need for this business decision.
Further reading: Company Relocation Guide
For information on business premises and office availability across the US click here.