The Great Resignation or the Great Retention? How Employers Yield the Power Heading into 2022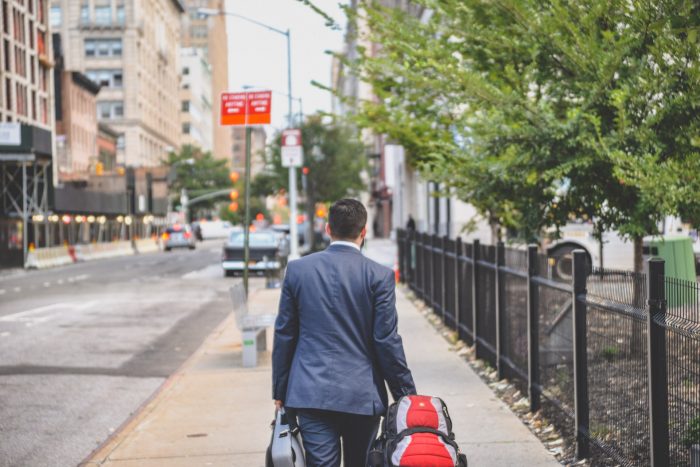 In September 2021, 4.4 million Americans quit their jobs. This staggering statistic, combined with the fact that one in four workers had already left a job in the last 12 months, illustrates the clear reality that workers are resigning at significantly higher rates than prior to the COVID-19 pandemic. Despite the turmoil the pandemic has brought to the United States economy, workers seem more willing than ever to pivot careers and quit their jobs.
Origins of the Great Resignation
In the 20 years prior to February 2021, the resignation rate in the United States had never surpassed 2.4% in any given month. However, around a year into the COVID-19 pandemic, this changed. Typically, resignation rates are seen to decrease during periods of high unemployment, as was seen in the immediate wake of the pandemic and the uncertainty it generated. More recently, experts have discussed the so-called 'Great Resignation', a phrase that is linked to the recent shift that has seen employees leaving their jobs to explore other options.
The phrase 'Great Resignation' was first coined by Anthony Klotz, a psychologist and professor of management at Texas A&M University. In May 2021, Klotz predicted a mass exodus of employees over the course of the rest of 2021 and beyond. The pandemic gave Americans the chance to reflect on their lives, and Klotz foresaw this pending mass resignation as the result of workers recognizing that their current work situations were causing dissatisfaction and burnout. At the same time, Klotz noted that many Americans were beginning to recognize the long-term benefits of working from home, something which would push them to search for more flexible working schedules.
Initial job loss data showed that women were exiting the labor force at a disproportionate rate when compared to men. This reality could be directly attributed to the impact of lock-downs, including the forced closure of schools and daycare centers, which forced many women to resign or pivot in order to care for their children.
As the pandemic continued, many other workers voluntarily opted to resign. Despite high unemployment rates and continued labor shortages, workers are continuing to quit their jobs in sizeable numbers, despite the emergence of new COVID-19 variants.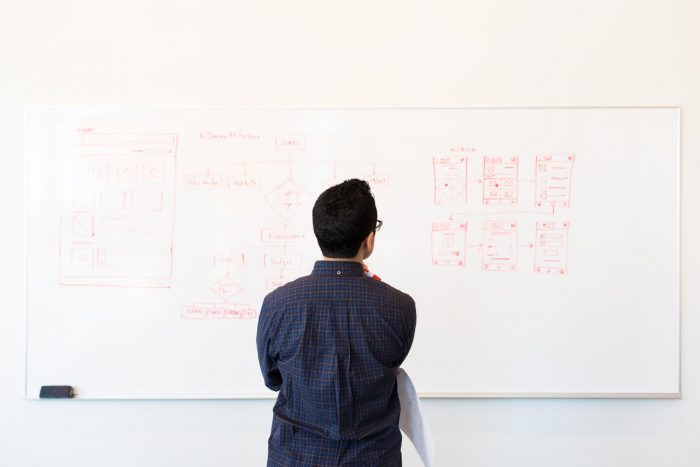 What's causing the Great Resignation?
As previously mentioned, remote working and lock-downs necessitated by the pandemic offered workers an opportunity to rethink their careers. It also prompted workers to re-evaluate work conditions and long-term goals, something which was particularly prevalent as restrictions eased and lockdowns ended.
As employers brought their workers back to the office and other in-person work environments, employees wanted to retain the flexibility and freedom associated with remote work. Telecommuting, for example, gave many people more flexibility within their schedules. It also afforded many individuals a greater work-life balance, something which has ultimately caused many workers to consider leaving their jobs in the event of a mandated return to the office.
Bankrate's August 2021 jobseeker survey found that 55% of people in the workforce are likely to look for a new job in the next 12 months. About 56% of those surveyed said that flexibility was the main reason, ranking higher than both pay and job security. A survey by Ally Bank in August 2021 similarly found that almost 40% of consumers are considering changing their jobs within six months, with flexibility, as well as remote work and career advancement, once again being top motivators. This phenomenon has not been confined to the United States. Notably, Microsoft's 2021 Work Trend Index found that over 40% of the global workforce are considering quitting their job in the wake of the COVID-19 pandemic.
How employers can retain staff
The pandemic showed us that employees value investing in the human side of work. For some, that also means a new sense of purpose when it comes to working. Some value the social interactions that work provides, while others are looking for unique perks, the ability to work remotely and the flexibility to dictate their own work-life balance.
To retain staff, employers need to recognize why employees are quitting. A survey by McKinsey & Company found that employers most commonly associated compensation, work-life balance and physical or emotional health with employee retention. While these are all undoubtedly major factors for employees, they might not be as significant as employers think. The current climate is seeing a number of well compensated and healthy employees choosing to resign, based on the feeling that they aren't valued by their organization or manager, a feeling which results in a lack of belonging in the workplace. McKinsey & Company's survey highlights that employers seem to overlook this factor, instead focusing on providing additional compensation to employees who they believe might have the highest turnover risk, instead of simply working to make them feel more valued for the work they're doing.
Employers need to invest in a fulfilling work experience for employees, something which might create a 'Great Retention', as described by Forbes and others. This involves creating a mission-driven work environment where workers find purpose and meaning in their daily work. It also involves employers developing a unique human touch in how they interact with workers, something which can be fostered through a hands-on recruitment process and the introduction of unique initiatives to foster trust and belonging in the workplace.
Employers must also recognize that more and more workers want autonomy – and for many that means flexible work arrangements. These arrangements can include flexible hours and hybrid schedules that allow for a mix of in-person and remote workdays, depending on personal preferences and the unique workload of each day. These hybrid working models are being adopted at a breakneck pace. In Spring 2021, CBRE's Occupier Sentiment Survey found that 87% of large companies with 10,000 or more employers will adopt hybrid work. Major cities such as New York and Atlanta are seeing a large boom in flexible workspaces that cater towards this shift to hybrid by providing businesses with an affordable hub where colleagues can collaborate and socialize. These types of spaces are often paid for on a month-to-month basis and come inclusive of rent, utilities and numerous amenities.
The COVID-19 pandemic is, without question, a human tragedy that has crippled countless nations across the globe. People are experiencing unprecedented levels of anguish and disruption in their personal lives, communities, and workplaces. If there can ever be a silver lining to such devastation, it's that many business owners and managers are stepping up in critical areas, according to additional research by McKinsey & Company 78% of respondents indicated that their organization has responded to the crisis appropriately, with 80% indicating that leadership has acted proactively to protect their health and safety. These organizations will be able to capitalize on the trust that they have earned through the pandemic, leading to increased loyalty and retention as we look to move out of the pandemic.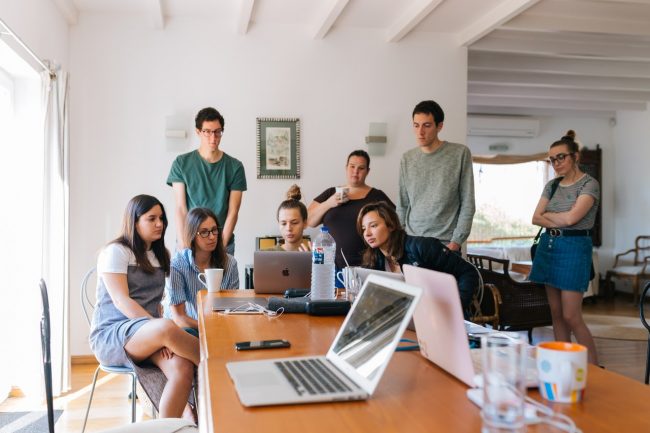 A look forward to 2022
The demand for qualified employees is tipped to outstrip supply well into 2022, as record highs of resignations look to continue in the months ahead. Continued uncertainty linked to the Omicron variant of COVID-19, as well as further pushes towards flexible working schedules, will cause many Americans to reevaluate their professional standing in the new year.
Speaking to CNBC, Julia Pollak, chief economist at ZipRecruiter, outlined that she expects many Americans to look to shift jobs in the wake of Joe Biden's recently signed infrastructure bill. This bill looks to improve the roads, water systems and bridges of the nation, something which is tipped to create over 1 million new jobs in upcoming years. Factors such as this bill, as well as strong demand for consumer goods and service providers moving into 2022, will result in millions of new and enticing jobs entering the market to coax employees away from their current roles.
A recent CareerArc/Harris poll further indicates the continuation of large-scale resignations, highlight that 23% of fully employed respondents look to quit their jobs between now and the end of 2022. Of these people quitting, 32% outlined that their decision was motivated by a desire for better working conditions. Additionally, 30% cited feeling burnt out as a top reason for resignation, followed by higher pay at 29% and wanting to care for family at 22%. This survey also outlined that 70% of those planning to resign in the next 12 months look to do so prior to February, indicating major surges in job hunting in the early months of the upcoming year.
Additional Sources:
"As The Pandemic Recedes, Millions Of Workers Are Saying 'I Quit'", NPR, August 27, 2021
"Part of the 'great resignation' is actually just mothers forced to leave their jobs", The Guardian, November 19, 2021
Looking for more market insights? Click below to find some of our recent articles…
January 2022 National Office Market Report
Cost of an Office Fit-Out or Renovation in the USA
US Office Market Trends 2022 – Statistics, Challenges and Outlook
5 Ways to Create a Great Office Culture