January 2022 – U.S. National Office Market Report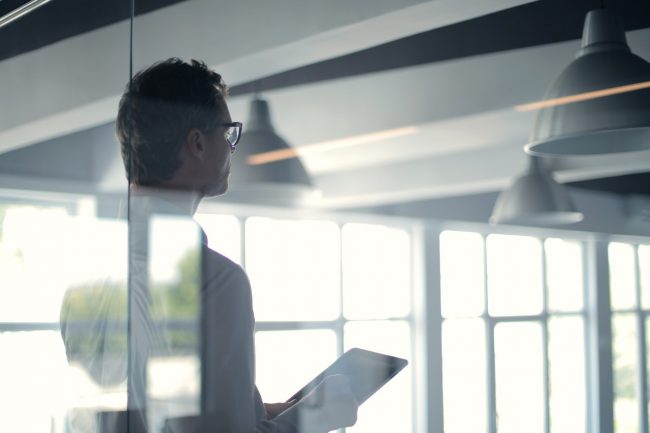 Notable Office Market Insights
 Ongoing recovery is the main theme, continuing the trend seen in most office markets throughout 2021.
 Positive absorption indicators.
 Slight increase in rental rates.
 Marked differences in occupancy levels, vacancy rates and general performance from city to city.
 Remote working practices are still commonplace in key markets, such as San Francisco.
 142 million square feet of office space currently under construction.
Lease Rates & Asking Rents
Recent data from Commercial Edge outlines a nationwide rental listing rate average of $38sq/ft in January 2022. These figures may be seen as somewhat inflated due to the number of high quality spaces currently listed due to being vacant, with Class A workspaces being listed at much higher prices.
According to Avison Young, Q4 average rental prices per square foot in gateway markets were as follows: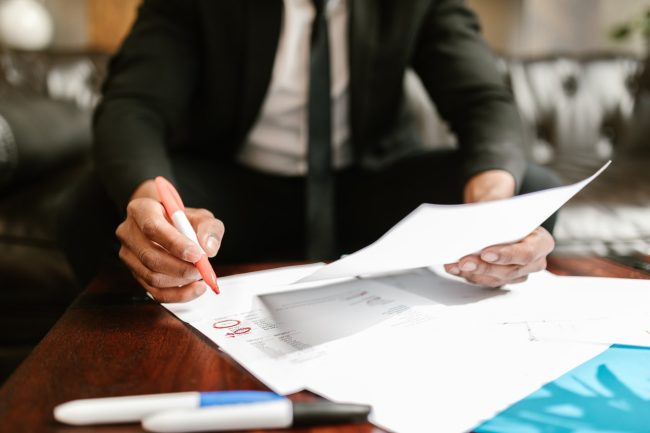 Office asking rental rates experienced a 1% year-on-year increase in January 2022, a figure that might seem modest when compared to expectations as we continue to distance ourselves from the worst of the pandemic. The rising rents currently seen in most key markets would normally result in a higher YoY increase, however, the average was weighed down by decreases in key urban submarkets of San Francisco, Washington D.C. and New York. On the other hand, Florida has experienced notable rent growth, with cities such as Miami, Orlando, and Fort Lauderdale, experiencing an increase of at least 3% YoY.
There is also significant lease rate variation within submarkets. For example, rates in New York may be down city-wide, but Manhattan experienced a surge in demand that is pushing lease rates up in the area.
Vacancy Rates
Data from the National Association of Realtors (NAR) sets the US national office space vacancy rate at 12.4% in January 2022, with Class A buildings seeing rates of approximately 16% and Class C buildings faring relatively better with a rate of 5.3%.
Double-digit vacancy rates are still a reality in major metro areas, including New York, Boston, Los Angeles, San Francisco, Washington DC and Chicago. Both San Francisco and D.C. reportedly began the year with vacancies sitting close to 20%, something that can be directly attributed to the Omicron variant prevalence of remote work. After starting 2020 with an office vacancy rate just under 17%, San Francisco seems to have regressed towards the tail end of 2021 and the start of 2022, despite current average asking rent prices sitting 12% lower than mid-2020.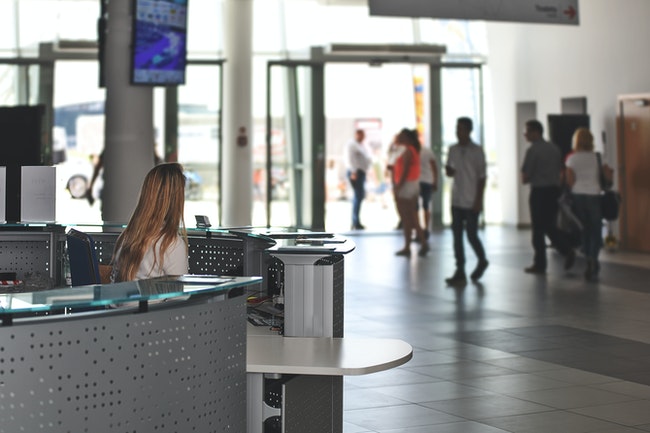 Space Under Construction
The start of 2022 saw more than 142 million square feet of office space under construction, equaling approximately 1.7% of existing inventory. The majority of the space currently being built is Class A, boasting state-of-the-art amenities and facilities built to accommodate employees post-pandemic. These new spaces represent the cutting edge of office design, implementing many of the features and services currently in demand, such as improved ventilation systems, smartphone integrated building controls, blazing fast Wi-Fi, premium end-of-trip amenities, and excellent wellness facilities.
Construction activity tied to all segments of the US commercial real estate market, including offices as well as industrial and retail spaces, was notably high in Florida, Georgia, Texas, Tennessee, Arizona, Utah, Idaho, and Washington. This was driven by office-based employment gains and domestic migration trends. Cities currently undergoing major construction of office space relative to inventory include Austin (5.7%), San Jose (5.5%) Seattle (4.6%), Boston (4.6%) and Charlotte (3.9%).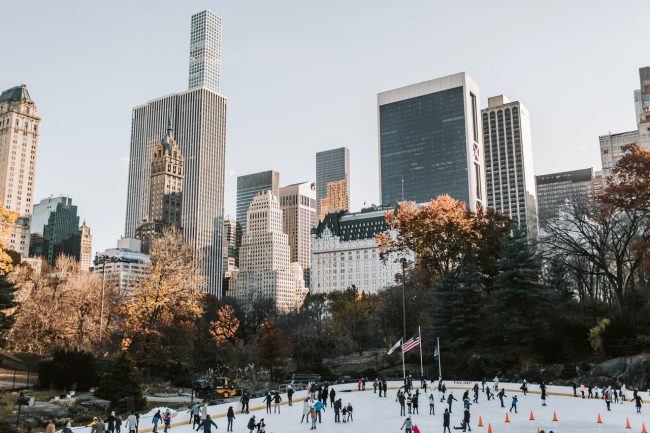 Major News
The continued spread of the Omicron variant pushed some businesses to re-adopt wide-scale remote working practices and question their return to the office, with many large companies such as Apple and Google delaying returns planned for the early parts of 2022. It has also become abundantly clear that many employees aren't eager to return to a traditional in-office schedule, with a recent Workforce Sentiment Survey conducted by CBRE showing that 85% of respondents would like to be remote at least two days per week.
Ground was broken on the state-of-the-art 10-story Hudson Arts Building development in the Chelsea area of Manhattan. This 200,000 square foot office building represents one of the first major ground-up office developments since the start of the COVID-19 pandemic. As reported by GlobeSt, this space aims to be finished in Q1 2024, with virtual tours currently underway for leasing purposes. This major development makes up a small part of the 22.3 million square feet of office space currently under construction in New York.
Nationwide office space absorption levels were positive in the three months prior to the end of January 2022. Activity was mostly driven by secondary markets, as investors are still cautious about gateway markets due to their poor performance since the start of the COVID-19 pandemic. Secondary markets leading the way include Atlanta, Houston, Seattle, Nashville and Dallas-Fort Worth, all of which saw between 1 million and 3.3 million square feet in absorption.  This is largely tied to the fact that these cities offer more affordable living costs and cheaper office leases. Gateway markets are expected to return to pre pandemic levels, however, the answer to when exactly that will happen seems to remain uncertain in the face of the Omicron variant.
Looking for more insights? Click below to find some of our recent articles…
US Office Market Trends 2022 – Statistics, Challenges and Outlook
Cost of an Office Fit-Out or Renovation in the USA
The Great Resignation or the Great Retention? How Employers Yield the Power in 2022
5 Ways to Create a Great Office Culture