Posted on November 23rd, 2016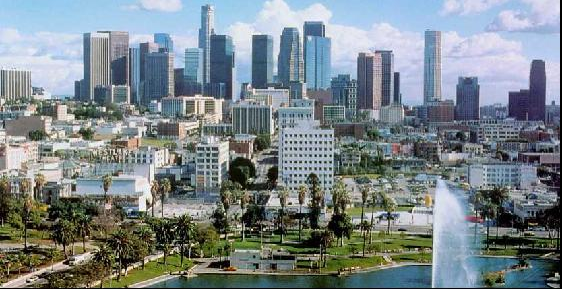 Los Angeles CBD is a thriving commercial hub comprised of 15 districts: Skid Row, Civic Center, Little Tokyo, Old Bank, South Park, Historic Core, Gallery Row, Fashion District, Arts District, Warehouse District, Jewelry District, Industrial District, and Toy District. Bunker Hill and the Financial District are also part of downtown Los Angeles and are considered the city's business core area.
Los Angeles' CBD was first defined as a business district in 1920, and was expanded and redeveloped during the 1950s and 1960s, when several high-rise office buildings were added to the city's urban landscape. Downtown LA is easily accessible by road and mass transit, as the area lies at the intersection between the I-10, I-5 and I-110 roads, and is served by 4 Metro lines. Union Station is located on the northern edge of the CBD, and Los Angeles International airport is only 19 miles away from the downtown area.
Unlike other US business districts, downtown LA has a large (and growing) permanent population. In 2016, more than 50,000 people lived within a 2-mile radius of the CBD, and particularly in the eastern fringe, where many office buildings have been converted into residential units. Read More »