15 In-Person Employee Recognition Ideas for the New World of Work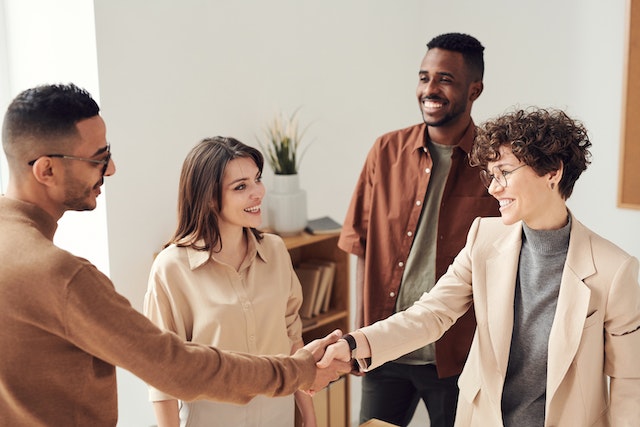 Ensuring that employees feel valued and recognized has never been more important for business leaders than it is in the current world of work. Employers looking to build an environment in which employees are fully engaged and fulfilled with their work have been striving to find new and exciting ways to show their appreciation, with the ultimate aim of bolstering company culture and retaining top talent. The upheaval to the modern business landscape, brought on by COVID-19 and the long-running lockdowns that accompanied it, have resulted in an unprecedented sea change. Despite the majority of the world returning to some semblance of normality, the ripple effects are still being felt, with marked shifts in employee priorities, perceptions of management, and workplace desires. 
These shifts have been especially noticeable in the changed power dynamic between workers and businesses. Employees are now less likely to put up with mistreatment or less-than-ideal working situations. Instead, they have become more open to jumping ship for better working arrangements, rather than persist with jobs that infringe too much on their wellbeing.
Workplace trends such as improved flexibility in the workplace, including allowances for hybrid schedules and other non-traditional working models, the provision of additional benefits, and the renovation of workspaces to be more human-centric, have all become widely accepted as core to employee experience. The businesses who have arrived late to the party are now scrambling to catch up to competitors who reaped the benefits of quickly adopting some, if not all, of these trends.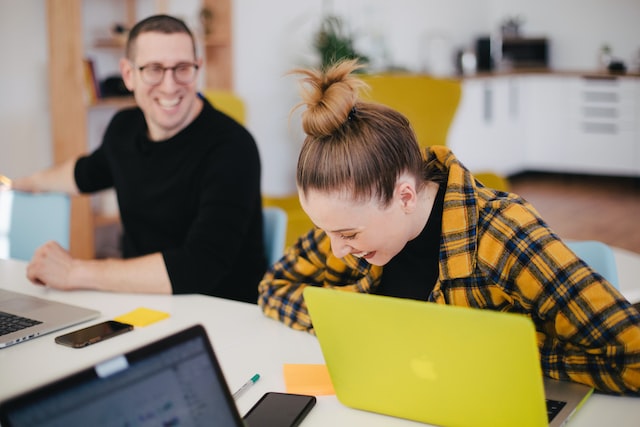 An integral component of bolstering employee job satisfaction, and promoting employee retention, is ensuring that your workforce feels sufficiently valued and recognized. This core element of employee experience had, prior to recent times, failed to evolve in-line with changing workforce expectations. Means of recognizing employees that might have previously worked, such as a simple "well done" message or designation as 'Employee of the Month', are no longer ideal forms of recognition.
Despite all the advancements and optimizations afforded by increased digitization, there are some aspects of business that are becoming increasingly recognized as requiring more of an analog and personalized approach – employee recognition included. 
In this article, we're going to explore and explain some of the best means by which industry leaders are utilizing in-person recognition to ensure their workforce is content and fulfilled.  Business leaders yet to include provision for newer in-person recognition techniques would be wise to take note of the stand-out methods explained here – to ensure they remain current with the ever-evolving and advancing best practice.
For those busy management professionals, we've included a quick rundown first. However, if you want more elaboration and explanation of these in-person employee recognition ideas, continue reading below.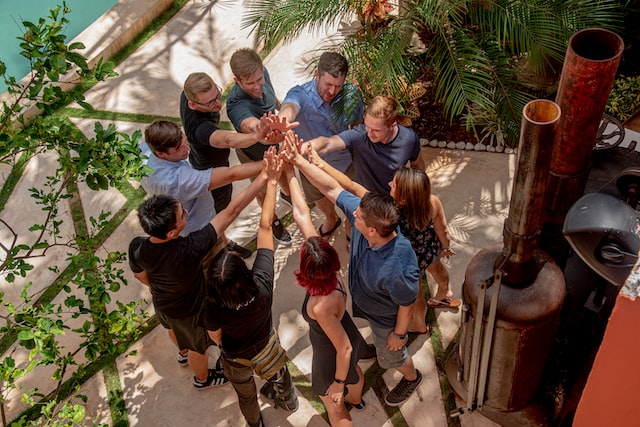 Summary – 15 Great Employee Recognition Ideas
Recognize employees by tangibly progressing their careers
Cash bonuses or gift cards
Recognition rewards that support organizational values
Recognize team efforts by organizing events and outings
Tie-in employee recognition with ESG issues
Recognize employees' good work in public
Handwritten notes of appreciation
Shared food experiences
Promote a peer-to-peer recognition program
Share employee achievements on social media
Tailor employee recognition to individual preferences
Work to celebrate team successes, not only individual contributions
Organize employee appreciation events and awards ceremonies
Introduce a points-based rewards system
Create a Wall of Fame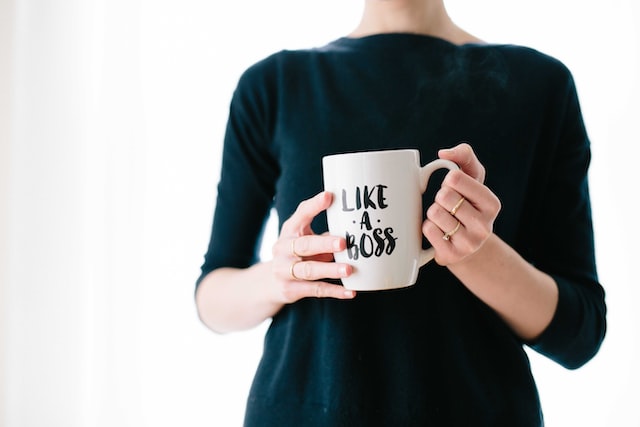 Market Leading In-Person Employee Recognition Efforts
The following in-person recognition ideas have been implemented with success in real-world business environments, as explained by senior leaders who've found them effective.
Recognizing Employees by Tangibly Progressing their Careers 
Vartika Kashyap, CMO at ProofHub and one of the Top LinkedIn Voices of 2018, explains how she implements professional development programs and enables project choice to recognize good work, and help further her employees' careers:  
"Understanding and supporting your employees' abilities is one of the most important things you can do as a leader. Enhance your employees' strengths by allowing them to choose a particular project to focus on in the near future. It demonstrates that you have faith in them to fulfill their obligations, and are invested in their continuing to develop within your organization. 
Additionally, asking them to volunteer on a Culture Committee or mentor a new employee is another impactful and relatively straightforward method to show acknowledgement of your workers' successes, as well as your confidence in their ability and future growth trajectory." 
Dr. Dana E. Sims too, Co-Founder and CEO of Fedability, has successfully implemented similar career-progressing methods of employee recognition – by giving them the chance to present their good work to the rest of the organization:  
"One of the most impactful ways to recognize an employee for a unique or critical project is to give them the stage. Literally. Ask them to present a summary of their recognized project at the next organization-wide meeting. It gives them an opportunity to demonstrate their work in a meaningful way – that also provides them name-to-face recognition with their peers and colleagues.  
Further, it may open doors for them towards future promotion opportunities. An additional benefit of this approach is that it sets the expectation of what constitutes exceptional work and reduces the chance that employees will believe that recognition is due to someone playing favorites." 
Dr. Sims recounts, in one particular instance of note, that: "I've seen a manager present on a new process improvement project that he and his team were being recognized for – and it not only gave them recognition and visibility – it drove a desire for others in the organization to join his team to work on similar, interesting, and out-of-the box projects like the one he presented." 
Providing employees with professional development opportunities is one of many employee appreciation ideas that has recently grown in prominence, particularly as younger generations look to gain new skills to set themselves up for career advancement.
Dollars Make Sense – Cash Bonuses and Gift Cards
Whilst workers seem to have broadly reached a consensus on the importance of in-person recognition, some of the more basic methods of recognition, such as plain old dollars and cents, will never fall out of favor. This is particularly true in the wake of widespread financial insecurity experienced throughout the pandemic, which has led countless employees to place additional importance on monetary compensation. Considering the full extent to which many organizations have restructured their workforces in recent years, with many businesses experience mass layoffs, this renewed emphasis is wholly understandable. 
Managers who may be falling behind the times – when it comes to implementing more current trends around workplace operations – can still largely keep their employees satisfied with monetary rewards for top work performance.
Dr Daniel Fenster, CEO and Clinical Director at Complete Wellness emphasizes: "People love to be appreciated with bonuses, profit sharing, raises, or any kind of pay increase or monetary reward. The resultant boost in employees' attitudes is quite evident for a time, and not just for a few days or weeks. Employees can respond positively – with increases in energy and effectiveness at work – for 12-24 months after the bonus is given." 
Tyler Quiel, CEO of Giggster, echoes the effectiveness of monetary rewards for consistent and high-quality work: "A salary raise is a good form of employee recognition, because it shows – in a very basic way – that the company values the employee's work. Not only will it allow the employee to feel appreciated and respected by the company, but it could also provide them greater financial stability, which can lead to decreased stress levels and a more productive work environment."
Wages are not called compensation for nothing – businesses monetarily compensate their workers for their time and effort. By giving monetary rewards outside the stipulations of their contract, you're expressing to the employee – in the most fundamental way possible – that you recognize they've gone above and beyond the requirements of their role.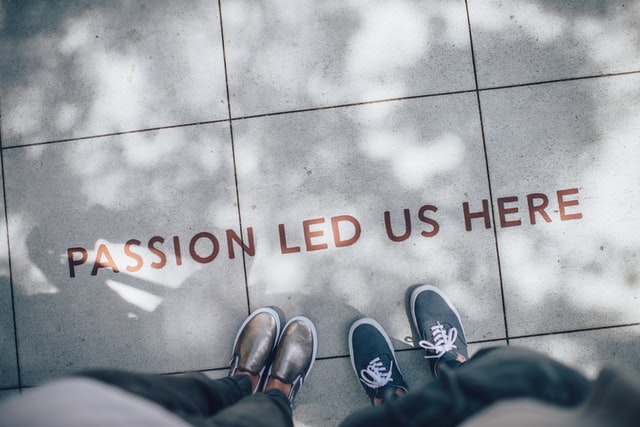 Recognition Rewards that Support Organizational Values
Most people choose to go into certain careers because they're passionate about a discipline or advancing in a particular industry. The personal and professional lives of most employees are entwined by simple virtue of the fact that people, for the most part, opt to work in a role that they're passionate about and reflects their personal tastes. As more and more employees become increasingly discerning about who they work for, it's more likely than ever for workers to have a direct personal investment in the values and direction of their organization. Globoforce's data reports that 83% of HR managers say that adequate employee recognition strengthens their investment in, and upholding of, organizational values. 
"The employee experience needs to be connected to the company's purpose."
– Dr. Subodh Simon Karmarkar, CEO and Founder of RefundWiz. 
For example, a top performer working for a health and lifestyle brand would likely respond to contextually appropriate rewards like a boutique gym membership or subscription to a healthy meal-prep service. Similarly, if the company is focused on animal welfare, an appropriate means of recognition could be a sponsored day off to volunteer at a wildlife rescue center. By developing a employee recognition program that reflects the company's values, leaders can further instill their culture, and more effectively satisfy the needs of employees who are highly invested in the industry.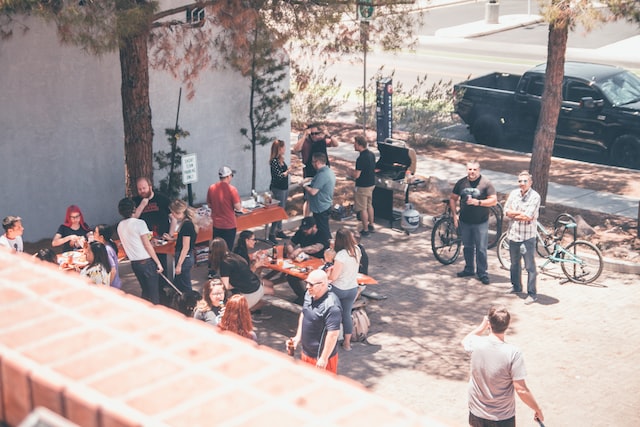 Recognize Team Efforts by Organizing Events and Outings
Special days centered around things like bringing your pet to work, team games, or group outings are a great way to recognize employees, whilst also ensuring that the entire team feels the benefits of top performance.
"For team recognition, I like to do something that's a fun break from the day-to-day normal. It doesn't really matter what it is as long as everyone can participate, have fun, and do something that isn't work-related for a little while," says Todd Ramlin, Manager of Cable Compare. 
Petsolino Founder, Sherry Morgan, voices similar sentiments: "Organize a contest, a party, or a potluck. Appreciation isn't always about giving direct recognition; it can also be expressed by a fun change of pace. Consider holding a baking, chili making (or similar) competition for your team to have fun and demonstrate the hidden abilities that they don't usually get to show off at work." 
By involving your employees in fun activities to change the pace and recognize high achievers, business leaders can increase team cohesion, improve employee engagement, and motivate all team members to strive towards top performance.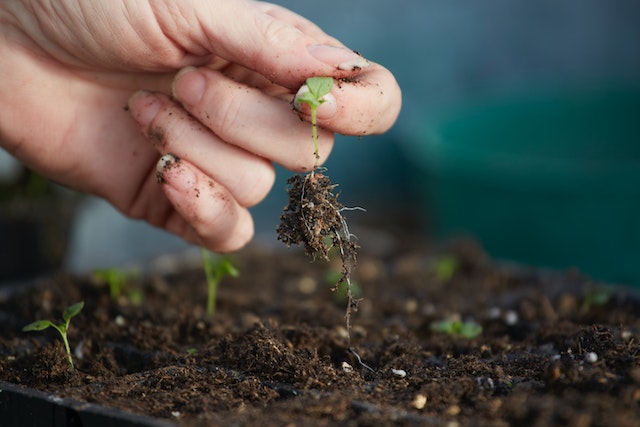 Tie-in Employee Recognition with ESG Strategies
As Gen Z becomes a larger and larger component of the modern workforce, it's becoming increasingly important for businesses to tie-in employee recognition programs with environmental, social, and governance-related beliefs. Gen Z is widely known for their expression of more progressive ideals, with the vast majority of young professionals now heavily engaged in ESG issues. More and more, businesses are integrating policies and strategies with an ESG focus, to more readily accommodate the position held by this large contingent of their workforce.  
Business leaders can further their ESG efforts by including more progressive elements in how they recognize top employee performance. By learning employees' preferred charities and the environmental causes that they support, businesses can ensure that work successes can be recognized and rewarded in ways that go beyond their own personal and fleeting material gain. This can be done through donations on their behalf to causes they champion, the facilitation of volunteering days, and frequent support of social issues.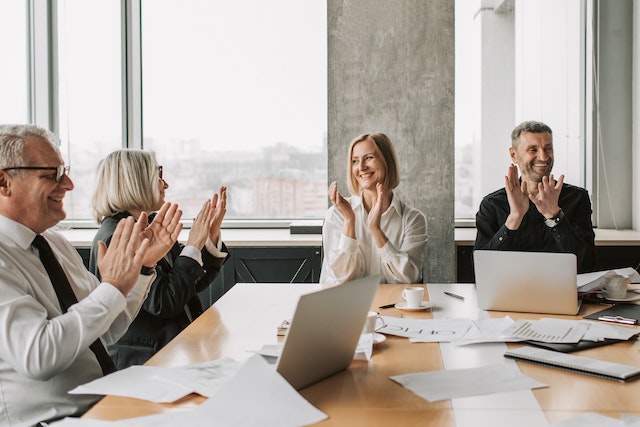 Recognize Employees' Good Work in Public – As Long As It's Appropriate
It's well established business practice to publicly share the achievements of your workers, whilst keeping performance issues as private matters. Though these pillars of management are ancient, they're still accepted as strong foundational principles to abide by in day-to-day operations, across all industries.
Nelson Sherwin, Manager of PEO Companies, agrees: "Telling someone that they did a good job is fine, but doing it in front of their peers and co-workers can be especially effective. It's good practice to give recognition in a public way, with email blasts, at company meetings, and across other company-wide correspondence. This is a great way to inspire and motivate people, while recognizing and rewarding specific employees for their achievements."
However, if an employee isn't comfortable with public recognition, individual accommodations should definitely be made. As Solitaire CEO Ryan Nieman points out: "If an individual isn't keen on public recognition, you can take them on a private lunch. This will lower their possible social anxiety, and encourage the employee to be more open about their work experience."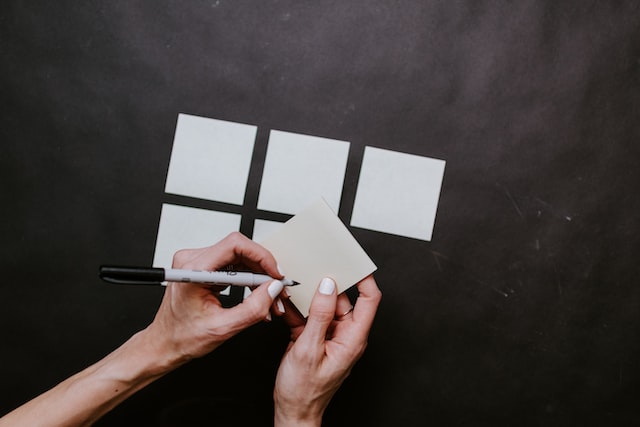 Low Tech But Authentic – Handwritten Notes of Appreciation 
Gift cards rightly seem like empty gestures when they lack personalized messages. In a similar vein, even heartfelt congratulatory messages can seem cold when expressed via email or social media. Handwritten notes hold an inherently personalized quality, so they can be a valuable tool in managers' recognition arsenal, allowing them to more effectively communicate appreciation for an employee's efforts.   
Founder of Gigs Done Right, Brian Meiggs, agrees: "A quick and easy way to show your appreciation for a job well done is to send a handwritten note. Handwritten notes are personal and show that you took the time to write something specifically for the recipient. Plus, they're a great way to stand out in a digital world." 
Echoing these sentiments is WeInvoice's Co-Founder, Alex Bryce: "Whenever you feel like any employee of yours is putting extra effort into their work, share a handwritten note with them expressing your appreciation." When recognition is more personal, "workers in the organization feel better acknowledged, and less like just a number. In addition, it helps employees feel more secure in their value to the organization, further encouraging them to do great work." 
This form of highly personalized recognition tells workers that they're more than just a simple cog in the machine. Taking the time to invest genuine effort to craft a message of appreciation will ensure that employees feel valued for their contributions and the way in which their individual character traits service the organization as a whole.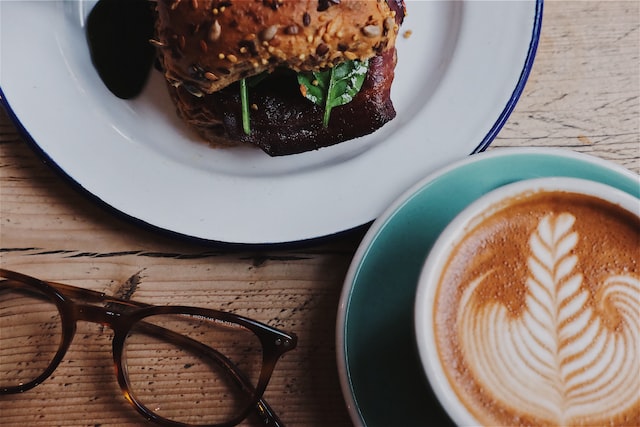 Being incentivized for good conduct, with treats or other desirable objects, begins when parents attempt to coerce good behavior out of their toddlers and, in some form, extends all the way to the business realm. Sugar laden snacks, however, seem more and more like a thoughtless reward, easily doled out, and without much meaning attached. A far more effective means of reward is a shared meal, or even a complete dining experience – where there's more opportunity to build strong relationships and create long-lasting positive memories. 
No matter how a company chooses to recognize employees, it should be more than just symbolic in nature. Instead of an emotionally uninspiring 'Employee of the Month' post, sharing food is something that often works out to be more memorable, concrete, and uniquely personal. 
Brandon Adcock, CEO of Nugenix agrees: "Food is a universal unifier. It's deeply tied to happiness, community, culture, and tradition for all people on this planet. Recognizing an employee or team's stellar work should really be about humanizing them, acknowledging that their accomplishments take genuine effort, and expressing gratitude for their continued performance."
Managers should put effort in to ensuring the occasion is personalized for the employees receiving the recognition – by learning their favorite foods prior to extending the invitation to share a meal. Going the extra mile in this way will make sure the memory of the experience is retained, that employees feel their individuality is recognized and valued, and that the event will more likely act as a motivating factor for future successes.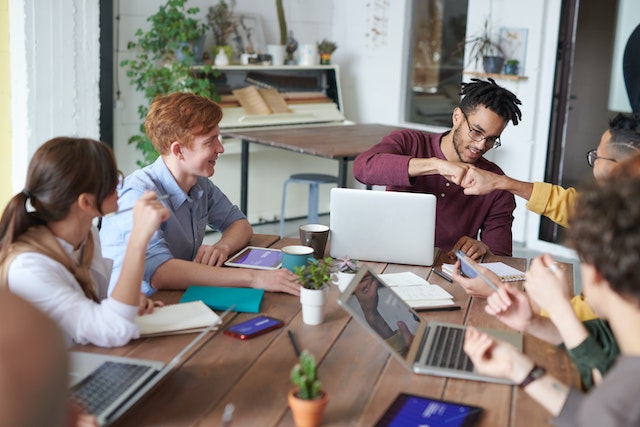 Enable and Foster a Culture of Peer-to-Peer Recognition
Positive feedback from an employee's colleagues can be just as impactful as praise from a manager. There are a host of benefits that can come when businesses encourage employees to recognize their peers, including the way in which it helps to build a positive company culture. Employees acknowledging each other's accomplishments helps send the message that everyone's contributions are valued. This, in turn, can make employees feel more invested in their work, whilst also encouraging increased levels of collaboration.
Sam Shepler, Founder and CEO of Testimonial Hero, suggests it's high time that businesses become more proactive in mining this important growth resource, that companies should: "Design and implement ways in which employees can more actively recognize and praise each other's accomplishments; this will also promote friendship, camaraderie and team cohesion."
Generally, when employees feel appreciated by their colleagues, it can lead to increased job satisfaction and motivation. In fact, a study by Glassdoor found that 79% of employees would work harder if they felt their efforts were better recognized, by either their managers or their colleagues.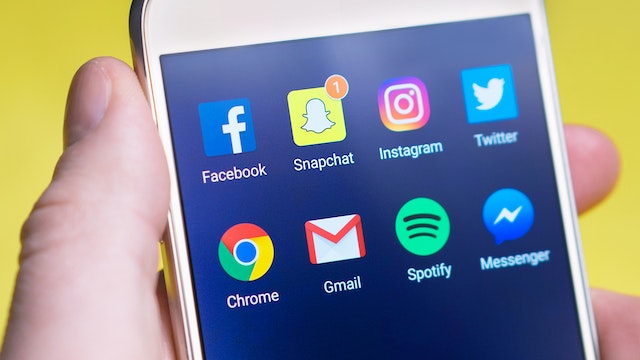 Jim Sullivan, CEO & Founder of JCSI, praises the benefits of trumpeting an individual team member's achievements from the ramparts, largely due to the way that it allows your customers and followers to get in on the praise, helping to build your brand's image:  
"After recognizing your employee in-person for their excellent work, ask their permission to share their achievements on the business' public social media accounts. This is a great way to recognize someone's efforts, and to also introduce your valued employees to those who follow your accounts." 
Continuing, he states: "Customers like to get to know the businesses they follow, and this can be a fun way to increase their engagement with your business. It's also a helpful way for employees to build their own brand, and to have something to share on their own social media platforms." 
As mentioned, this form of recognition allows businesses to turn their social media channels into an employee recognition platform, whilst also encouraging online engagement and broadcasting a culture of appreciation to your followers.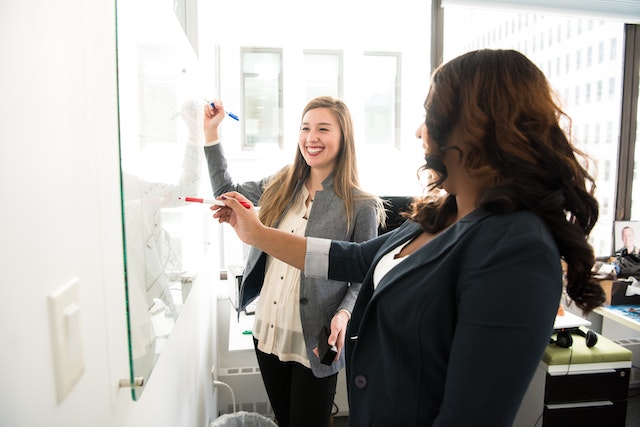 Tailor Employee Recognition to Individual Preferences
Though a workforce's shared support of organizational values and goals remains integral to the success of modern companies, it's becoming increasingly important to take into account individual employee preferences when structuring work environments. This will help to make sure that everyone feels welcome and supported.
"My key suggestion to employers is – start from the individual – recognize and celebrate their special occasions and their individual strengths and successes. You'll notice big differences with boosted team cohesion and camaraderie." – Valentin Hinov, CEO and Founder of Thankbox.
As previously mentioned, some employees may feel comfortable with public recognition of their achievements, while others will prefer a more low-key approach. It's important for any leadership team to get to know their employees to a sufficient degree to ensure everyone is optimally set up for success, and this includes such work aspects as employee recognition.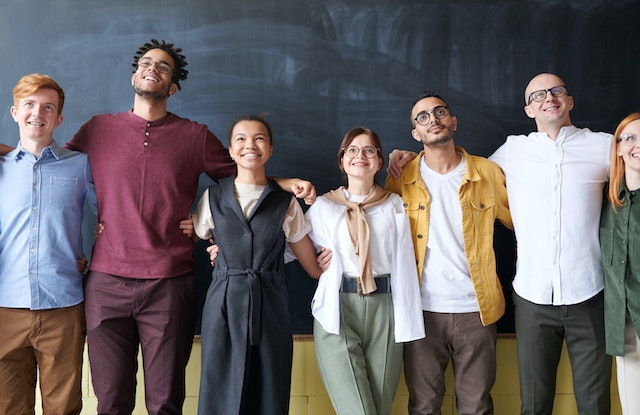 Work to Celebrate Team Successes, Not Only Individual Contributions
By spreading the love to encompass the achievements of the whole team, the individual members can mutually share in the adulation, increasing their bonds and cohesion as a result. Employers can enact separate categories for the excellence that they recognize – both individual and team awards – thereby encouraging those with different working styles to have more equal chances of being recognized for their efforts, whilst simultaneously not making the more reserved people uncomfortable.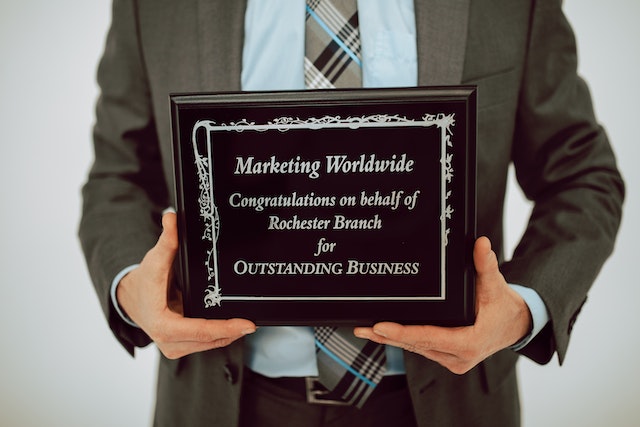 Organize Employee Appreciation Events and Awards Ceremonies
Peter Lucas, Director of Invico and Owner of Relocate to Andorra, organizes employee appreciation events to great effect within his operations: "Employee appreciation events are a great way to express your appreciation for the hard work that your employees put in. These events can take the form of a picnic, party, or even just a get-together at the office. You should provide food and drinks, as well as entertainment, and let your employees know how much you appreciate them. Reward individual employees for their hard work by presenting them with special awards during the event." 
Similar to the benefits reaped from rewarding teams with fun, group activities, and shared meals, enabling your employees to come together in social capacities that are not expressly work-related encourages relationship building. Holding events for the slated purpose of employee appreciation adds to these socialization benefits and promotes a culture of achievement seeking within your organization. 
On lower activity days, managers can get everyone together for a special surprise ceremony. The awards given should be for more low-stakes and fun aspects of the business' day-to-day operations, such as an "Always the Early Bird Award," "Eloquent Content Writing Award," or the "Never Absent Award."
While these won't be the most important employee rewards in a well-developed organizational recognition program, recognizing your employees' efforts on more of their day-to-day contributions is a wonderful way to show your appreciation for their hard work and enthusiasm for the job. To encourage your staff to keep doing an outstanding job in these daily work aspects, you need only provide simple honors and low-cost emblems of their success, such as recognition medals, afternoons off, or gift certificates.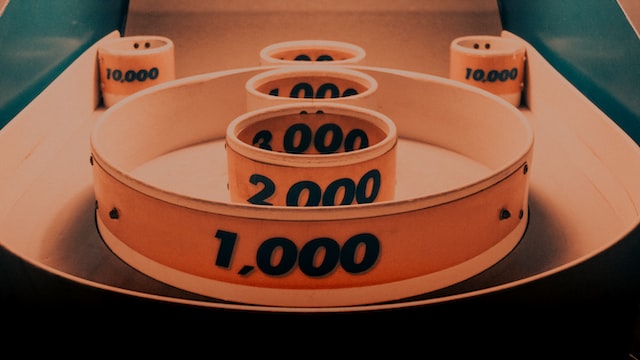 Introduce a Points-Based Rewards System 
Jessica Kats, resident E-Commerce and Retail Expert at Soxy, explains the usefulness of introducing a points-based reward system for employee recognition.  
"Typically, you see top-performing employees receive generic gifts they don't even know what to do with, like a mug with their picture on it or a big briefcase emblazoned with a company logo. This is where a points-based system takes the cake – it lets employees select the rewards that truly matter to them. 
When employees are allowed to consolidate their points into a single system, it naturally builds excitement as the points accrue. When ready, employees can redeem their points for a reward they actually want. 
This system provides an exceptional way to recognize and reward employees with stuff they love. Electronics giant Olympus is one of the companies that has already been using such a system to great success, for years."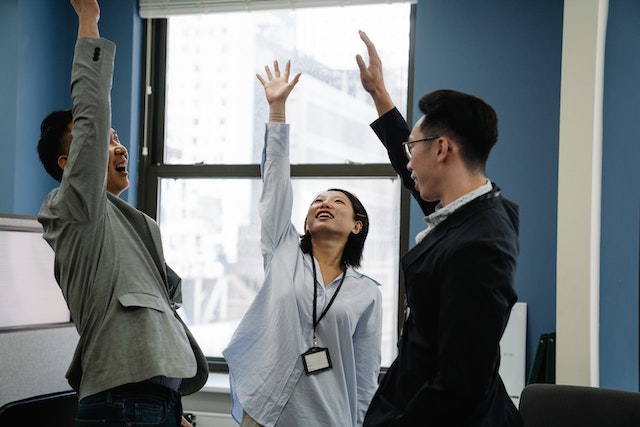 Wrapping up – Identifying Common Themes within Modern Employee Recognition
The 'Wall of Fame' Case Study
There are some common themes we've recognized when learning about these cutting edge in-person recognition strategies. Notably, there's been a deviation away from traditional notions about what can be recognition-worthy. In investigating these effective forms of employee recognition, it's now more apparent what the most effective celebrations of top performance can look like.
Employee-of-the-Month campaigns, for instance, used to be a pervasive mainstay of many medium-to-large organizations. Whereas now, they have largely been discarded in favor of more spontaneous and personal means of recognizing good work; those not merely confined to calendar-abiding structures.
The direct descendant of Employee-of-the-Month is now the Wall of Fame – where numerous employees can be recognized at once, for excellence across a number of different areas. This does away with the formal requirement of choosing a new face to adorn the wall each month, instead drawing on various types of spontaneous contributions that have improved the business. This spontaneity comes across as far more legitimate than the old Employee-of-the-Month system, which could easily be views as a participation prize chosen from the team ledger to ensure that everyone has their time in the sun. Though this makes theoretical sense when looking to spread recognition evenly amongst a workforce, it has been recognized as often veering into by-the-numbers recognition – expressing appreciation just for the sake of ticking a box.
Instead of being less inclusive because of its less-regimented nature, a Wall of Fame can diversely celebrate multiple areas of excellence, including those not traditionally recognized as 'essential' to business. These non-traditional efforts, such as providing emotional support to a colleague or contributing to a welcoming atmosphere in the workplace, are often just as important to the functioning of a successful business as other, more traditional, contributions. 
This form of in-person recognition is emblematic of the wider shift in how workforces are being better recognized and allowed to flourish. The criteria upon which 'good work' is measured has widened in scope – now recognizing a more diverse range of characteristics and efforts – and the means by which employee recognition takes place has necessarily evolved alongside. 
To ensure businesses continue to attract and retain top talent in the new world of work, and combat the likelihood of future labor shortfalls similar to the Great Resignation, the practically effective in-person recognition methods we've identified throughout this article should be considered when establishing best practices. Businesses would be wise to consider implementing these newer forms of recognition, as many of them will allow their organization to remain relevant, competitive, and attractive in the eyes of both existing and emerging talent.
Are you a business looking for flexible workspace in the United States? We list a wide range of serviced offices and coworking spaces in highly sought-after locations such as New York City, Los Angeles, Houston, Atlanta, Miami, Chicago, and Dallas. Alternatively, you can call us to have a discussion about your requirements on 972-913-2742.
Further Insights
Mid-2022 Houston Commercial Real Estate Market Report
Coworking Space for Students on U.S. College Campuses
How the Decentralization of Cities Has Changed the U.S. Office Space Market
US Office Market Trends 2022 – Statistics, Challenges and Outlook
January 2022 – U.S. National Office Market Report
The Great Resignation or the Great Retention? How Employers Yield the Power Heading into 2022
5 Ways to Create a Great Office Culture