Coworking Space for Students on U.S. College Campuses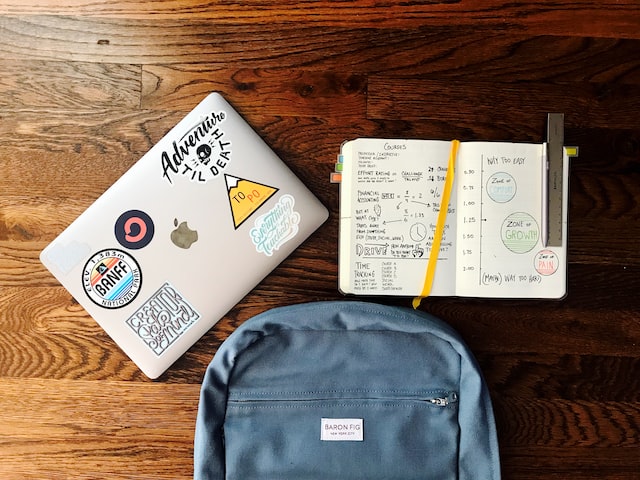 Recent years have seen some major U.S. educational institutions enter into partnerships with providers of flexible office space, creating coworking solutions that have already proven to be highly beneficial to both parties. These coworking spaces have served to support students by providing a professional environment where they are encouraged to interact with other college students and engage in networking opportunities. The coworking communities that have been formed on college campuses across the U.S. have also helped to support businesses surrounding these emergent hubs, providing them with direct links to students looking to enter the professional world.
Prior to 2020, the highly innovative coworking sector served to revitalize the somewhat stagnant office space market; experiencing healthy annual growth and gradually becoming accepted as a legitimate alternative to traditional offices. The shakeup caused by the COVID-19 pandemic, however, decimated the coworking space market, limiting growth and forcing coworking space providers to consider short-term alternatives.
Many of the partnerships made between coworking space providers and higher education institutions have already proven to be tremendously fruitful. The nature of these partnerships are also wide-reaching, with some campuses opening their facilities to serve as coworking spaces and others working directly with shared spaces to create 'micro-campuses' for remote students across the globe. Additionally, the partnered development of new coworking facilities within leading tech hubs has spurred greater innovation and investment than would have been previously possible for the hosting university to achieve alone. Ultimately, these higher education institutions have joined with global coworking leaders to uphold campus-like spirits of innovation, human interaction, and collaboration, whilst also introducing students to the professional atmosphere of a shared office space.
To say that this is a match made in heaven is an understatement. Read on to get some insight into how this innovative marriage was started, and how those leading the way are driving innovation, reshaping what constitutes an educational workspace, and influencing the connection between talented students and local businesses.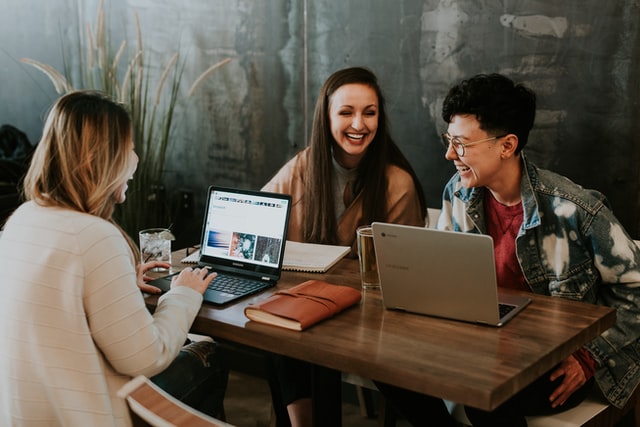 Opportunity Knocks – Making the Best of a Bad Situation
Coworking spaces have been a real game changer in the global office market. The sector has experienced tremendous growth since the model emerged, with flexible space growing at an average annual rate of 23% since 2010. However, the onset of the pandemic and work-from-home orders left these spaces in a dire position. Membership declined, with countless coworking spaces failing to attract new users due to health and safety concerns. Faced with this crisis, some operators came up with creative solutions to help weather the storm and provide added value to shared workspace users.
In 2020, it became evident that there were some unexplored opportunities in this market. Before the pandemic hit, coworking spaces were clustered around major business hubs, mainly in the most economically active central business districts. As demand in these areas declined, operators realized that there was a niche in U.S. colleges, many of which were going through a similar process of declining occupancy.
Colleges had also realized that they could further optimize their real estate assets to make up for lost revenue. Many of their facilities had been underutilized for years, and they quickly thought of the benefits associated with stepping away from a self-contained ecosystem that limited collaboration to certain corporate players. This sparked a new synergy between universities and coworking providers. On the one hand, these educational institutions had quality office space, talent, and solid R&D capabilities. On the other, flexible coworking space providers were known for their commitment to delivering innovation and high-energy environments. This led to instances of colleges subleasing unused space to serve as coworking space, allowing startups, freelancers, and other businesses to utilize their facilities and connect with their talented student community.
Similarly, a handful of coworking spaces brokered deals with educational institutions to open their doors to students, serving as somewhat of a satellite campus for those looking to conduct online learning (mandated due to the pandemic) in a shared space. This was particularly beneficial for international students who were forced to return home in light of travel restrictions and the general uncertainty of the situation. Ultimately, these two types of mutually beneficial partnerships quickly became obvious opportunities, and so pairings, development and rollout commenced.

The Success of Purdue's Discovery Park District
One of the pioneers of coworking and higher education partnerships was Purdue University in West Lafayette, Indiana, which partnered with Carr Workspaces, a family-owned flexible space operator with a presence in eight states, encompassing 29 prestigious locations.
The partnership has brought industry experts, entrepreneurs, and researchers together under the same roof: a five-story coworking hub occupying approximately 145,000 square feet. The Convergence Hub, located on the Purdue University campus, is part of the future-forward development known as Discovery Park District. This area is quickly emerging as a leading business district, where high-growth companies and innovators can converge and explore joint solutions to the most pressing challenges in their industry.
The LEED Silver Certified Convergence Center for Innovation and Collaboration is strategically positioned within the district, to facilitate convergence between academic and industry partnership. Home to the Purdue Foundry – which supports the burgeoning local startup community – the Office of Tech Commercialization, as well as Purdue's Office of Corporate and Global Partnerships, the slated 30-year timeline for the district's full realization is already ahead of schedule.
This venture offers businesses direct access to Purdue's top talent, including 2,000 renowned faculty members, and tens of thousands of students. In line with current trends in the flexible office sector, the hub not only offers shared workspaces, but also 68 private rooms available to members. Tenants also benefit from access to conference rooms, meeting facilities, event space, innumerable collaborative opportunities, as well as numerous support services centered around branding and marketing.
Championing flexibility at its core, the coworking hub membership can be used one day per month at any of the other participating spaces upon request. This gives members the option to use more than 60 venues all over Indiana. In addition, Purdue university staff and students have access to the state-of-the-art facilities on a drop-in basis, which paves the way for networking and close collaboration between education and industry players.
The economic benefits of these types of partnerships cannot be overstated, with almost $900 million in public investment and $1.5bn in private sector funds pouring into Greater Lafayette between 2015 and 2020, primarily through Discovery Park District. Major companies such as Rolls-Royce, Saab and Bayer have taken up hundreds of thousands of square feet in the district to advance aerospace, defense, and electric/hybrid power research, as well as developments in the life sciences sector.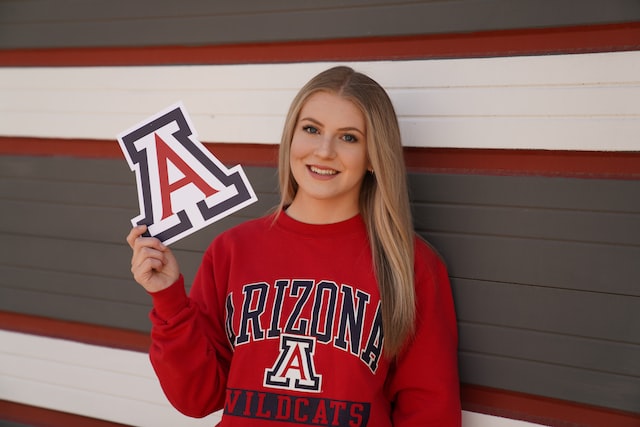 University of Arizona's Partnership with WeWork
Following along with Purdue and Carr's innovative steps, and spurred by mid-pandemic delocalization, a future-aligned partnership was announced between UArizona and coworking space provider WeWork in September 2020. Obviously borne out of necessity, to retain enrollment figures and hedge against an uncertain future, the spread-out student body were granted "all-access" to WeWork's flexible workspaces across the globe – providing them with space to remotely complete their studies in a shared and amenity-rich environment.
UA's descriptively named 'Global Microcampus Network' now includes nearly 500 WeWork coworking locations, across 80 cities and 37 countries. Access to these spaces was sorely needed for the many students who balked at their imposed isolation and the general diminishment of their college experience. It has also been a notable draw for mid-career professionals and alumni looking to expand skill sets, pursue master's programs, and network with like-minded people – even other UA enrolled students – in a highly professional coworking setting.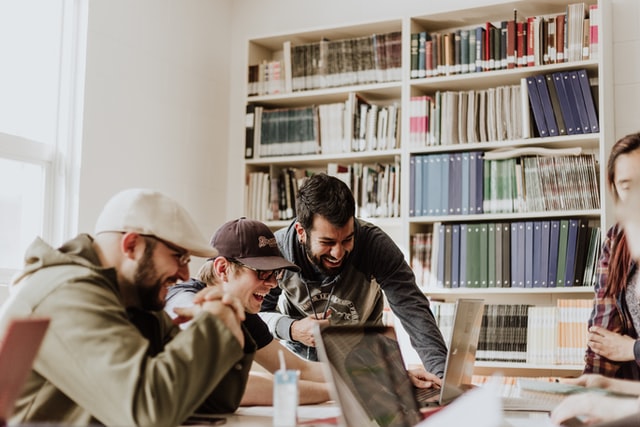 More Case Studies
Similar partnerships are emerging in other U.S. colleges besides the ones previously mentioned. Internationally too, coworking providers are aligning themselves with prestigious educational institutions to provide greater-than-net gain to all parties. The general goal of these partnerships remained the same, to get students out of coffee shops or other public workplaces and provide them with the opportunity to work in equipped coworking spaces with fewer distractions.
Examples of these partnerships include:
Georgetown University and WeWork
In an effort to quell discontent from Georgetown's student body in regard to long term virtual learning, school administrators enacted a partnership with coworking space provider WeWork that launched at the start of February 2021. The subscription allowed enrolled students to book desks in any WeWork location, making use of all workspace amenities to improve productivity. Rollout of all-access memberships allowed Georgetown students to work from over 350 locations in 105 cities across the globe. Having membership let students choose locations close to universities, providing them with the ability to filter for spaces featuring space dedicated for more focused and productive work. 
New York University and WeWork Shanghai
For the Fall 2020 term, NYU leased out seven entire floors of WeWork Shanghai. This move was an attempt to provide a campus experience to 3,000 enrolled Chinese students who were barred from physically attending NYU due to international travel restrictions. Seen at the time as quite a drastic move, it showed how important both educational institutions and their students regard physical presence in promoting engagement. Ultimately, this decision was emblematic of the struggles felt around the world by international students unable to access their college or university campuses.
The University of Melbourne and Lendlease
One of Australia's top universities, in partnership with a consortium helmed by Lendlease, have developed Melbourne Connect. This coworking tech hub spans almost 23,700 sq/ft, over two levels near the University of Melbourne campus, offering a selection of flexible office space, dedicated desks, meeting and project space. Deputy Vice-Chancellor Mark Hargreaves cited the importance of co-location for a "vibrant innovation ecosystem," and highlighted the role that researchers, startups, students and SMEs being based in a collaborative environment plays in creating a world-class tech hub.
London's City University and Better Space
In late 2021, the London School of Economics opened a free coworking space for current students and alumni, with a primary directive of promoting better connections between them. Additionally, City University – in a joint venture with Better Space and the Islington Council – set up affordable coworking space designed to foster connections to create positive social impact and deliver employment training to nearby residents.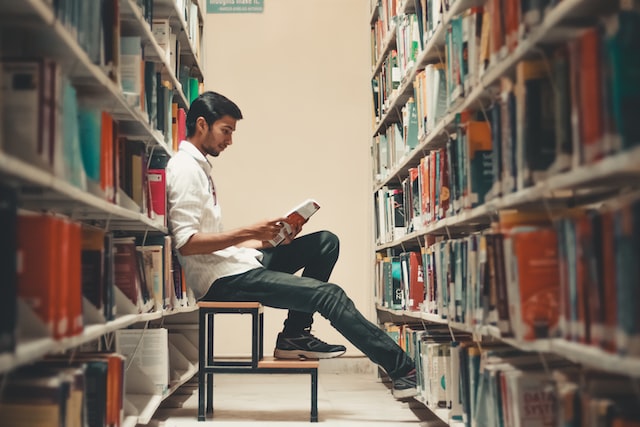 In Closing
From all current evidence, the establishment of coworking spaces within university campuses will continue to grow into the future, though maybe not with the same momentum as seen throughout 2020 and 2021. These partnerships are looking to become a long-term trend, serving to directly impact the way in which educational institutions operate in the face of continued delocalization. It's clear that both coworking providers and educational institutions can directly aid one another through continued collaboration, however, only time will tell as to the extent of these partnerships.
Are you looking for coworking space in the United States? Click here to find our extensive range of coworking locations, including areas mentioned in this article such as Arizona, Indiana, Washington D.C., and New York. Alternatively, you can call us to have a discussion about your requirements on 972-913-2742.
Further Insights
How the Decentralization of Cities Has Changed the U.S. Office Space Market
Mid-2022 Atlanta Commercial Real Estate Market Overview
US Office Market Trends 2022 – Statistics, Challenges and Outlook
January 2022 – U.S. National Office Market Report
The Great Resignation or the Great Retention? How Employers Yield the Power Heading into 2022
5 Ways to Create a Great Office Culture