Mid-2022 Atlanta Commercial Real Estate Market Overview

Office Space
As of Q2 2022, we're continuing to see signs of Atlanta's increased post-pandemic recovery when compared to its peers. Office occupancy rates have shot up dramatically since Q2 2021, though leasing overall has still not reached pre-pandemic levels. Major players — including Google, Microsoft, Visa, and Airbnb — have been in the process of opening up thousands of high salary jobs in offices throughout Atlanta, heavily contributing to the increased positive sentiment that has permeated throughout the office sector in 2022.
Rents have settled after the turbulent events of the early 2020s. Vacancy rates in the metro are still sitting around 18%, making it harder for providers to hike rates. Overall vacancy rates have dropped from 18.8% in Q1 2022 to 18.4% in Q2, providing more evidence of recovery. Despite this, vacant square footage by volume has increased in the metro area, with just over 43 million sq/ft vacant in the middle of 2022 representing a rise compared to the same time in 2021, which saw 42 million sq/ft of vacant office space.
Vacancy rates in Midtown are down to 19% in Q2 2022, compared to 22% in Q2 2021. South Atlanta still shows the lowest vacancy rates across the metro area at 11.7%, though this is up from the Q2 2021 figure of 10%. Despite this increase, recovery is still trending positively when compared to other areas in Atlanta — though reaching the healthy metrics of 2019 is still a ways off.
Absorption levels provide more indication of the general Atlanta office market recovery, showing mostly positive values across the metro area and continuing the visible trend out of pandemic-occupant hesitancy. Only Buckhead and North Fulton are showing negative values. Despite Class A office space representing the highest vacancy rates, net absorption* has trended positive in 2022. With roughly 4 million sq/ft of Class A space currently under construction, the market is obviously responding optimistically. Huge monetary and spatial investment in prime office space throughout metro Atlanta highlights its surging demand and continued class leading relevance.
**Net absorption is the sum of square feet that became physically occupied, minus the sum of square feet that became physically vacant during a specific period.
Rental rates have also increased marginally during the second quarter of 2022, reaching an average asking rate of around $30 per sq/ft for all asset classes – up on the previous year's $29 figure. Class A office prices are just over $32 per sq/ft, and Class B currently averages at almost $23 per sq/ft. Midtown still clearly has the highest rental rates, with an average of over $40 per sq/ft. With average rents of $36 per sq/ft, Buckhead is the only other metro Atlanta submarket to break the $35 barrier.
However, there has been an observable dip in net effective rents with increased owner concessions, representing a power shift towards tenants. Furthermore, rental growth is still sluggish compared to the annual growth levels of 5% to 7% seem prior to the pandemic — though there have been some rates of growth at 1% YOY (compared to Q2 2021).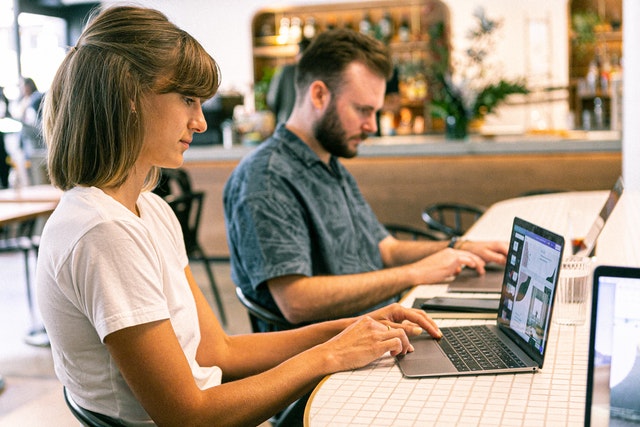 Coworking Space
Coworking venues still represent only a tiny fraction of the total U.S. office space market, a fraction that got increasingly smaller throughout the pandemic. According to CBRE, designated coworking space was only 1.5% of metro Atlanta's office market by Q2 2021 which is down from the 1.8% figure in Q2 2020. WeWork recorded a loss of near $3 billion heading into Q3 2021, represented primarily by asset liquidation. Though, their occupancy figures increased from 50% to 56% between Q2 and Q3 2021, largely due to the reduction in assets.
From Collier's 2022 report, Atlanta is a below average contributor to the total share of flexible workspace for the U.S. office market inventory. Atlanta contributes just under 1% of the country's total coworking space, behind bigger contributors like San Francisco (3.2%) and Manhattan (2.5%). The slower growth in demand for coworking space in Atlanta is likely partially attributable to its above average fixed desk coworking costs, at around $329 per month, which exceeds Washington DC marginally ($323) and Chicago, substantially ($248).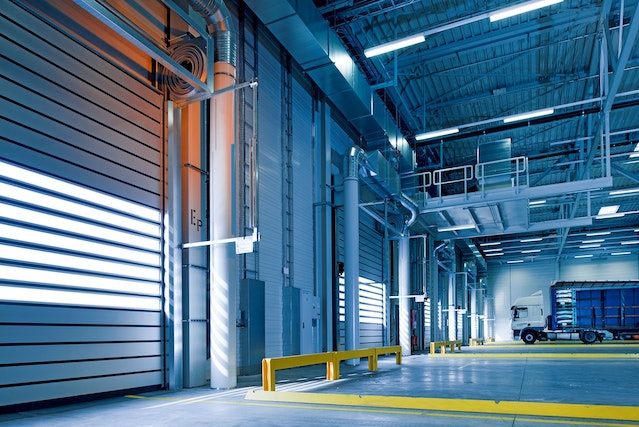 Industrial Space
Industrial space is still in high demand across the United States, and Atlanta is no exception. The city enjoys a strategic location as one of the major transportation hubs in the U.S., which fuels uptake of industrial units as businesses seek to manage their supply chain. Demand for industrial space in Atlanta continues to stay strong, though leasing volume hasn't surged to the record levels of 2021.
The latest data from Q2 2022 indicates net absorption of nearly 4.5 million sq/ft, a robust figure, though nowhere near approaching the stratospheric absorption levels of nearly 9 million sq/ft reached in the previous year. The lower figures could be due, in part, to the diminished supply of industrial space. Vacancy rates support this, with a fall to 3.4% in Q2 compared to 3.7% in Q1, but still below the symbolic 5% barrier.
The easing of demand can be further exemplified by flatlining rental rates, which hovered around $6.13 per sq/ft in Q2 2022, up from $5.95 in Q1, but still below the highs of 2021 where average asking price exceeded $6.65 per sq/ft across the industrial sector. In fact, 2021 saw prices reach as high as $9 per sq/ft in some areas.
Outlook
The outlook appears bright for industrial properties, since Atlanta's industrial market shines as the best-performing in the U.S. As for the office market, the strength of the local tech sector should be a redeeming feature, with continued interest from tech leaders in leasing and acquiring Class A metro space. The local tech industry has already attracted major players who have outright relocated to Atlanta, such as Mailchimp and Global Payments. As well as the previously mentioned job growth tied to tech giants like Microsoft and Google, which will open up thousands of high-paying permanent positions in the Atlanta metro area.
Looking for office space to rent in Atlanta, Georgia? Click here to find our extensive range of private offices and coworking spaces, complete with flexible lease terms and numerous world-class amenities to fit your search criteria. Alternatively, you can call us on 972-913-2742 to speak to one of our commercial property experts about available spaces and market trends.
Further Insights
US Office Market Trends 2022 – Statistics, Challenges and Outlook
January 2022 – U.S. National Office Market Report
The Great Resignation or the Great Retention? How Employers Yield the Power Heading into 2022
5 Ways to Create a Great Office Culture
Cost of an Office Fit-Out or Renovation in the USA